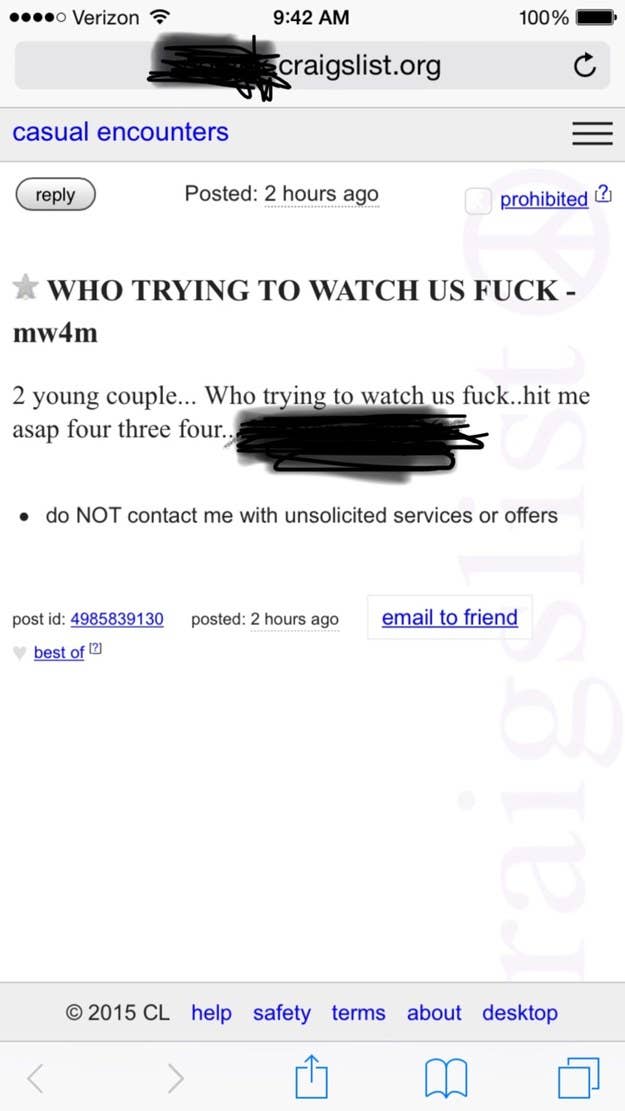 My ex made a craigslist ad advertising for people to watch a threesome with my number. I was getting calls and texts ALL MORNING!
Burst into my house and tried to take my sheets. Like, all of them. All of my sheets. Cops were called.
Found out he cheated so I broke up with him. An year later he moved in America (we are europeans). Once an year he comes home and he proceeds to stalk the shit out of me. I always find him outside my building, in bars I hang out or randomly while shopping or something. I always ignore him and try my best to avoid him. I lost track of how many numbers I have blocked up to this point, but every year there are at least five new ones. Last year he told me he did the paper work for me to move with him in America. This happenes for like 10 years or so and I kinda got used to it. While he's away, he keeps telling my friends how much he loves me and misses me. Most of my friends have already blocked him, but some are really enjoing this drama.
Left half of her stuff at my house, and told me to throw it all out, then accused me of stealing a bra she left behind.