'Elf' very well could be the best Christmas movies of all time. I mean, it's absolutely timeless. I'm 24-years-old and I genuinely get excited every time I see it's on. Will Ferrel as Buddy the Elf is one of my favorite characters he's ever portrayed, and that's saying quite a lot. Like most people on earth, I throw Buddy the Elf quotes out all year round but, especially now that it's holiday season. That's how well known the movie is. If I only had a dollar for every time I answered the phone, "Buddy the Elf, what's your favorite color?"
So like most of you, I thought I knew the movie inside and out. I mean I thought I knew every single detail I've only watched it a few hundred times. Sadly, I was mistaken. I missed the sweetest little detail that comes at the end of the movie which requires someone with an extra keen eye to pick up.
after 14 years, i JUST realized buddy and jovie named their daughter "susie" after buddy's mom ? pic.twitter.com/Cyj5s9fRds

— Kayla Yandoli (@kaylayandoli) November 22, 2017
So, Buddy named his daughter after the mother he tragically never met and I'm not crying you're crying! Way to go, Kayla, what a snipe. We don't see Buddy's daughter or name until the end of the movie. It's so subtle I'm sure tons of 'Elf' fans missed it. If you haven't seen the movie (what is wrong with you) or maybe it's been awhile so let me explain. Buddy never met his mom, he was born to the parents Susan Wells and Walter Hobbs. He was then put up for adoption and eventually snuck into Santa's bag as a baby. Buddy was raised by a foster elf father and lived in the North Pole unaware of his real parents. Eventually, Buddy learns he's not a real elf. He's given this real picture and told that his real mother had died.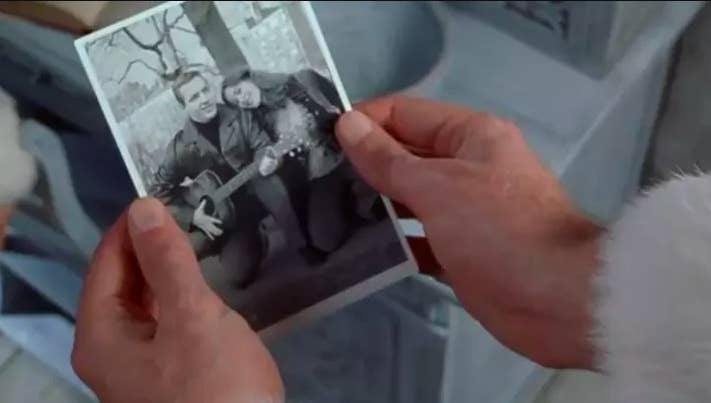 Not going to ruin the movie for you but Buddy goes on a journey to New York City to find his parents. He causes a ton of trouble for his dad while adapting to life in the big city while trying to stick to the elves four main food groups: candy, candy canes, candy corns, and syrup. Buddy ends up finding a nice human girl played by Zooey Deschanel. They end up falling in love and having a little daughter of their own. Now, we know he named Susie after his mom and I think I love 'Elf' even more! Who knew that was possible?