If you're a fan of celebrity gossip and drama, it's a sure thing that you follow your favorite celebs on social media. While everyone follows their fave stars on Instagram and Twitter to see what they're doing on the day-to-day, following them on Snapchat to get their real-time life happenings could open you up to a whole new world of "inner-circle." For example, the Kardashians/Jenners are very active on Snapchat and even incorporated a lot of Snapchat into their latest season of "Keeping Up with the Kardashians," since they love to capture everything on camera for fans and followers. If you have been keeping up with them, you'd know that everyone is wondering if Kylie Jenner and Khloé Kardashian are pregnant – seeing as numerous outlets have been reporting that they are. But, low and behold, neither sister has come out and confirmed their pregnancies just yet.
However, over the weekend, Kylie got a bit suspect on her Snapchat posts, leading fans to believe that she's trying to subliminally let her people know she's having a baby girl. While she hasn't said, "Hey guys, I'm pregnant," any true Kardashian and Jenner fan knows the news won't come out until it's revealed on TV via contract with momager Kris Jenner and their PR reps behind KUWTK. Needless to say, it wouldn't be totally wild for Kylie to drop hints here and there, you know, to keep everyone guessing.
First, Kylie posted this throwback to a photo of when she dyed her hair rose gold/pink-ish. She said she "misses" the color, but, is trying to still repair her hair from all that dye-job damage.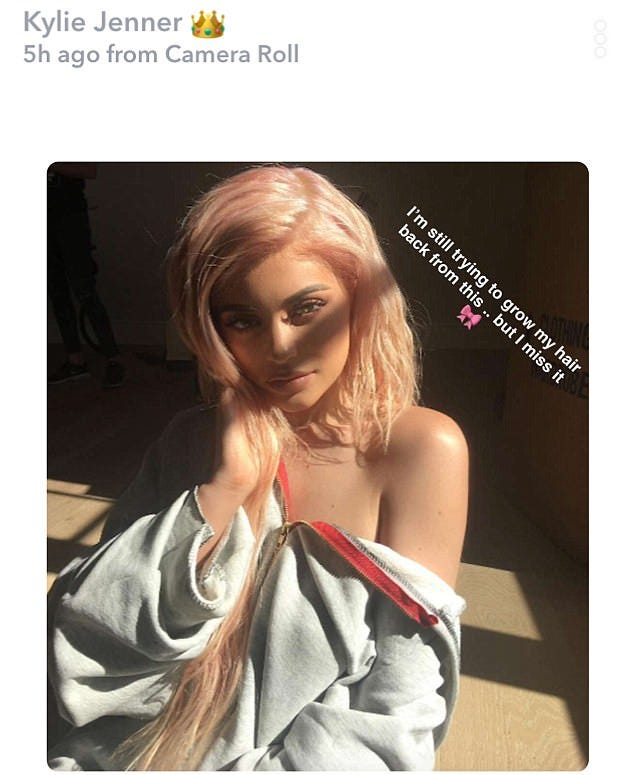 Then, Kylie posted this photo of an all-pink winter wonderland, all set for the holidays.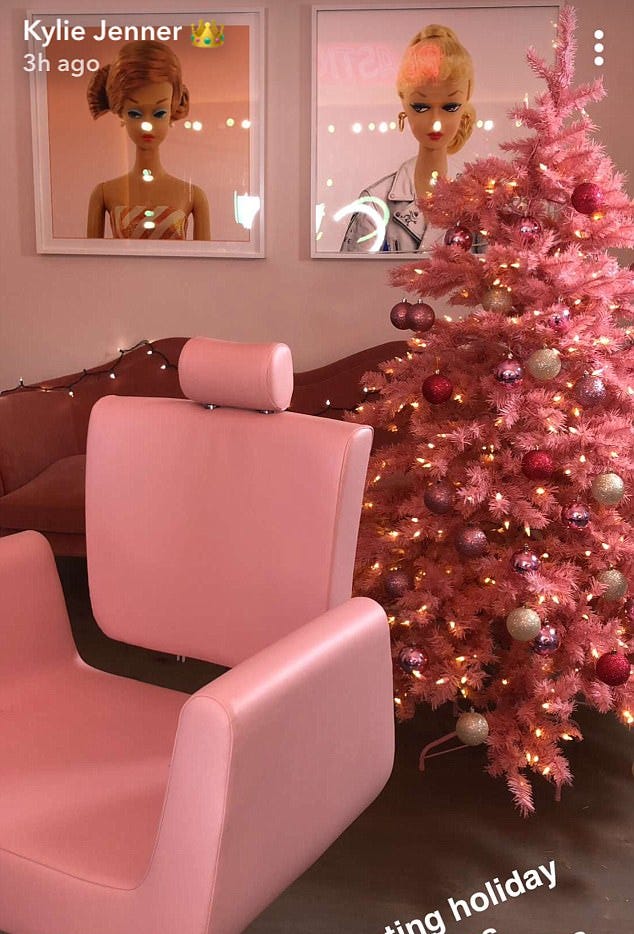 She proceeded to line it up with a photo of her nails – which were perfectly painted baby pink.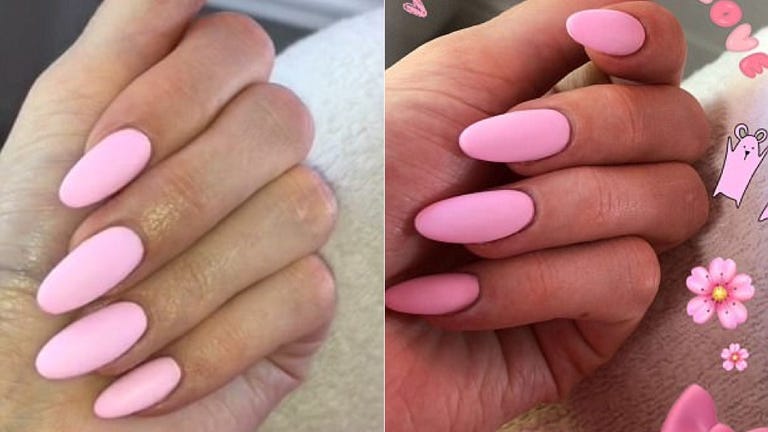 And, they celebrated her niece's – Dream Kardashian – birthday party with an all-pink themed (which, if you ask me, is just normal and not really a "clue").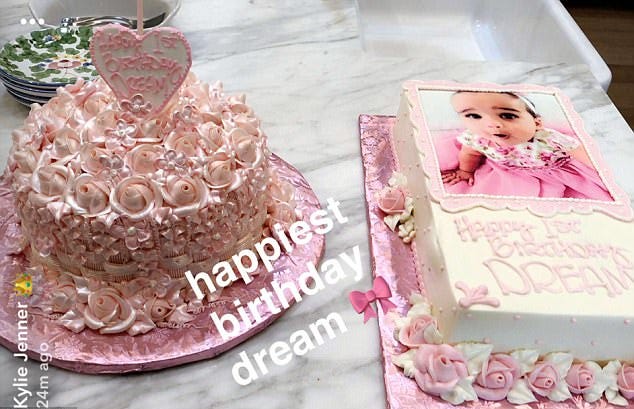 If you ask me, everyone's looking pretty f*cking deep into just a color. I mean, knowing this family, she's doing it on purpose to stir the pot and get some publicity – she is apart of the Kardashian family after all. But, is she trying to tell the world that she's having a baby girl? I'd say Nah. If she was going to reveal the gender – I personally think Kylie would do so with a lip-kit. She's just a good business woman that way.
Fans were hella confused over whether or not Kylie was trying to tell them something or just stir the pot – others claiming fans are just looking way too far into this.
Kylie Jenner posts something colored pink
Fans: "OMG SHE'S HAVING A GIRL OMG OMG.
Did anyone think she just likes the color pink?

— Morgss (@CaptMorgs3) November 12, 2017
Kylie Jenner's pure takin the piss now, what's with all the pink ya got a bun int oven or na b????

— Olivia Wilde xoxoxox (@livwilde01) November 10, 2017
@KylieJenner shoulda painted her nails baby blue and baby pink to mess with everyone more that she's having twins ?

— JJA (@jamiejamor) November 12, 2017
I hate how the media is like "omg Kylie Jenner put a snap of pink nails on her snap story, she's pregnant and is having a girl." Like no….she's a girl that wanted pink nails and took a Snapchat of it….

— hannah mladenovich (@hannahmladeno) November 12, 2017
Kylie Jenner: posts a picture of anything pink
snapchat: KYliE JEnnEr???! perGRANT?? WitH a GOrL!???

— nаталя (@499_nat) November 12, 2017
Lmfaoooo saw an article that said @KylieJenner was pregnant with a girl just because she posted pink nails and had pink lipstick on…. wtf?????? Maybe the bitch just wanted to have pink nails and wear pink lipstick that day???? Ppl r weirdos

— ოɑʀɪsɑ ¢ʟosɛ♚ (@marisaclosee) November 12, 2017