Kylie Jenner has been keeping her "pregnancy" under wraps for the last few months since the news hit the press. For months, everyone has just "assumed" Kylie was pregnant after several sources reported the alleged news. But, Kylie herself has not come out and confirmed – or denied – the pregnancy rumors. The only thing she has done is call out some shady reporters who photoshopped pictures of her to make her appear bigger than she actually is. Fans have speculated that Kylie has been leaving subtle clues on her social media – like the color of phone cases for her brand Kylie Cosmetics having to do with the gender of her baby.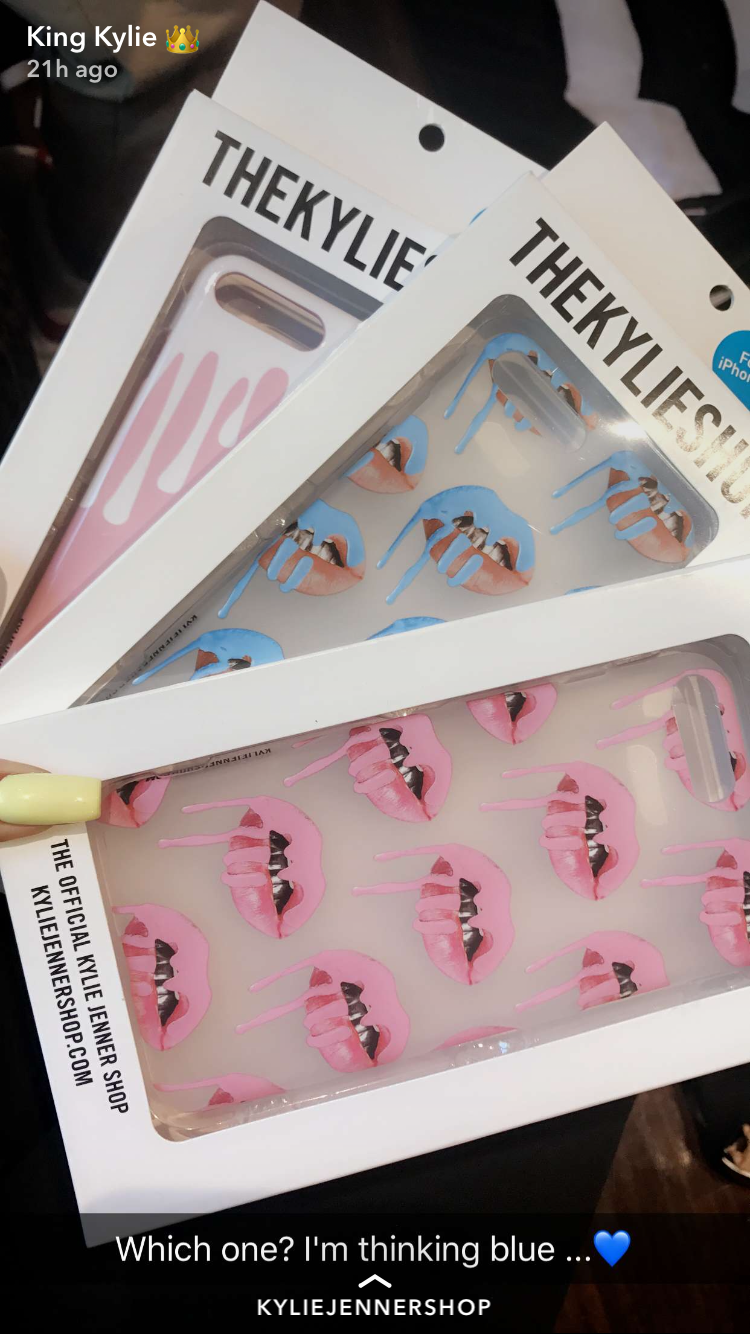 Now, fans are even more confused because Kylie shared a Snapchat buying a bunch of stuff for a "girls road trip" with her sister Khloé. If you look at the photo, sure, you have your basic chips and gummies  – all the junk food any girl would need for a road trip. But, if you look closer at the photo, you'll see that there are some Playtex tampons sitting in that mess. Basically, if you're pregnant, you shouldn't need tampons, catch my drift?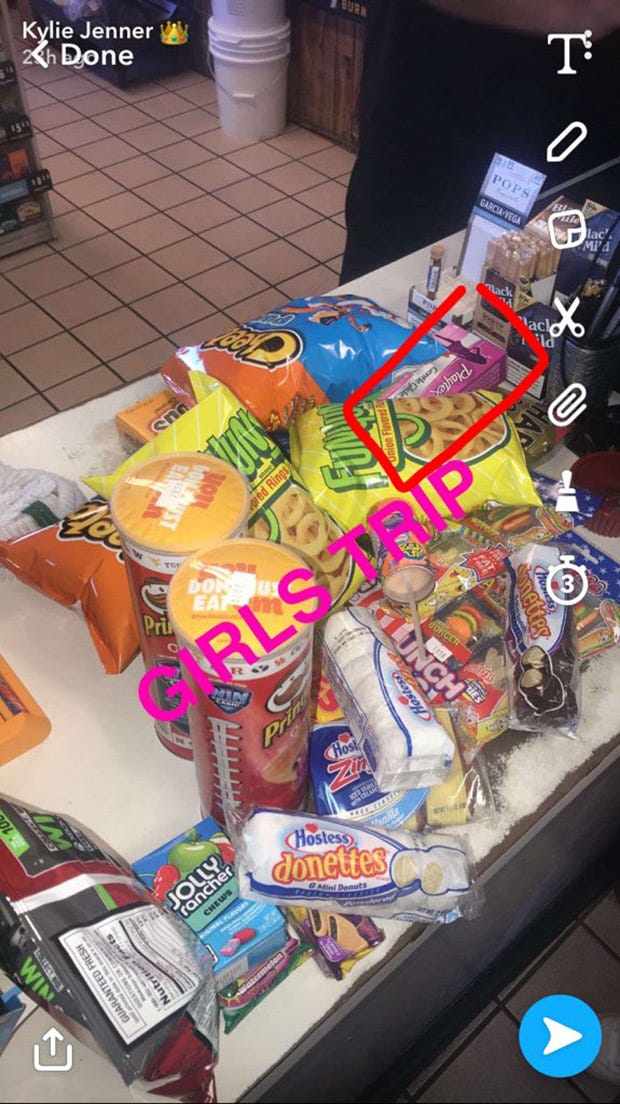 Seeing as she's on the trip with Khloé, it leads to an even bigger question – are Kylie and Khloé even pregnant? Or, have we all been chasing a bunch of bullsh*t for the past few months? Twitter is just as confused as we are.
Bro. She's not pregnant. Never has been. I been sayin that this whole time. Check the tampons in her snap pic.twitter.com/NoSBnF5nWu

— Shonnie MacDonald (@shonmarie0623) November 6, 2017
Kylie if your pregnant. Why you buying tampons? pic.twitter.com/M8DmpgQHHO

— Tŷler Sŵeetman (@tyler_sweetman) November 6, 2017
Unpopular oppinon but I truly believe @KylieJenner is not pregnant I mean some on her "girls trip" is buying damn tampons.

— Samantha Meadowcroft (@samanthajm08) November 5, 2017
Kylie Jenner posted tampons in her story that girl is for sure pregnant

— jazzy (@jasjasfrank) November 5, 2017
@KylieJenner we see the tampons sweetie and it's only you and Khloé sooo who's lying ? pic.twitter.com/P46UwjMozd

— AshleyWestCoast (@babydollashh) November 5, 2017
So I hate that I'm even tweeting about Kylie Jenner but did she include tampons on her snap story to tell us she's not pregnant?????

— Sarah Spencer (@saraahspencer) November 5, 2017
Sheesh with her sisters as well. So who knows who is buying Tampons

— Patryce Penn (@iAm_PatryceP) November 5, 2017