As our friend Pat Benatar poetically reminded us, Love is a battlefield. Some relationships are smooth sailing for the most part. There are others where the relationship is an unbelievably rocky road. In some cases, no matter how rough a relationship can be some couples just can not call it quits for good. I imagine being one half of a celebrity couple can be extremely strenuous at times.
Just imagine the lifestyles most celeb couples are leading. In many cases, they have to put their careers in front of a serious love life. Think about how difficult it would be to have a serious long relationship with another person you are constantly on the road away, your schedules probably never line up. Sure, it sounds pretty amazing to live the celebrity lifestyle but imagine the difficulties this adds to truly finding love and a real relationship.
1. Carey Hart & P!nk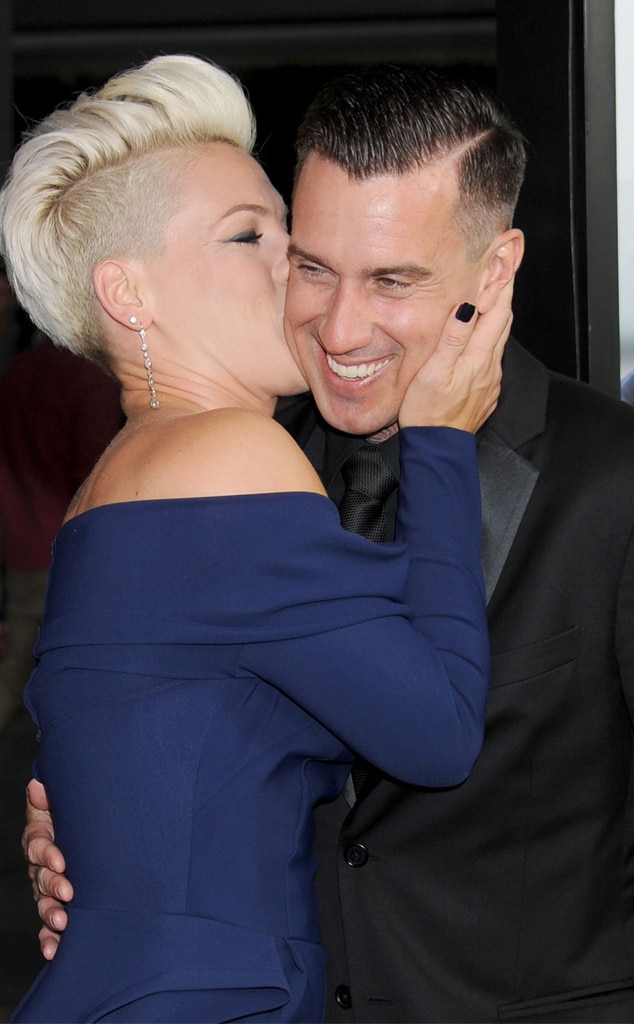 The couple always had their difficulties. They decided to separate from each other in 2008. They didn't give up on each other and after extensive counseling, they are now stronger than ever. The couple lives happily with their daughter Willow.
2. Zayn Malik & Gigi Hadid
Gigi had enough of Zayn for a relatively short period. In 2016 Hadid had broken up with Zayn after catching him in a few different lies. Zayn being no dummy begged her for a second chance and I'm sure he was thrilled she agreed. They apparently seem to be working things out.
3. Kit Harrington & Rose Leslie
As any Game of Thrones fan knows Jon Snow and badass wildling Ygrette weren't only getting busy during that cave scene.In real life, the two actors had a relationship for awhile. in 2012 the couple decided to call it quits, which was heartbreaking for all G.O.T fans. In a narrative, George R.R. Martin himself couldn't put together the couple re-sparked their love like Cersei with some wildfire.  They were engaged in late September of this year bringing nothing but pure joy from Thrones fans.
4. Miley Cyrus & Liam Hemsworth
Seeming like a never-ending saga of love and hate, Miley and Liam Hemsworth has one of the most interesting relationships in Hollywood. The rollercoaster ride that is their relationship began in 2010 after dating for a while they broke up. They were on and off for awhile before calling off their engagement in 2013. Fast forward to 2017 and they're back together, potential engagement back on?
5. Chloe Moretz & Brooklyn Beckham
Privately the son of soccer superstar David Beckham and extremely successful actress Chloe Moretz have been going on and off for 4 years. In 2016 they called it quits again but have been seen multiple times with each other since then.