With Halloween in the rearview, it's time to start preparing for the real holiday season. Who doesn't love friends, family, and insanely long lines? Don't forget about great memories shared, holiday feasts and the most stressful month or so of the year. Gotta love the holidays, people. As a kid, the holidays are some of the happiest carefree times of the year. Making a list of awesome stuff you expected Santa to come thru with, seeing all of your family, Christmas cookies. You know things you just can't beat. That is until you become an adult and 90% of that joy goes out the window. Luckily, we have found the perfect wrapping paper for all the grinches and Scrooges out there.
This Merry F*cking Christmas wrapping paper just to let all of your colleagues know you're not playing around this year for "Secret Santa."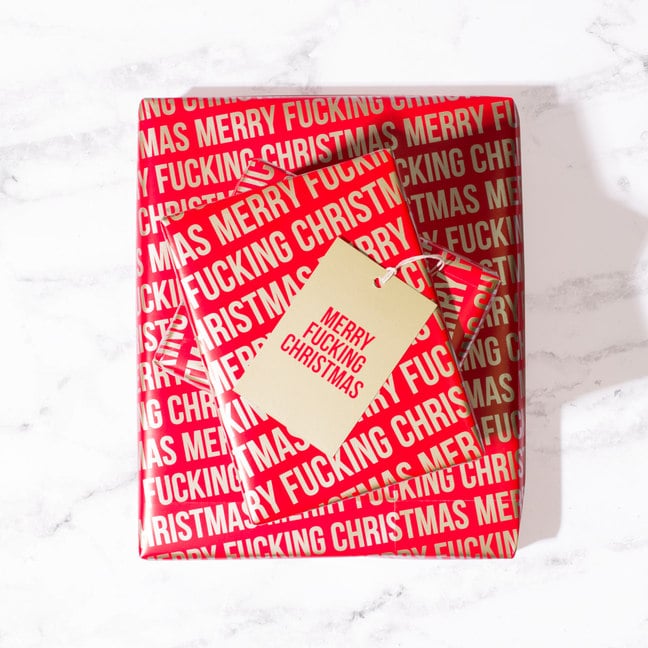 Perfect for sending the message that you'll share gifts to be socially acceptable but you are not happy about it! This wrapping paper is awesome for anyone giving gifts with a sense of humor over the holidays.
Firebox.com is actually filled with awesome gifts you had no idea you needed. What better way to utilize this wrapping paper than packing up a nice bottle of Unicorn Tears Gin? It'll probably the best $12 you ever spent on wrapping paper, believe that.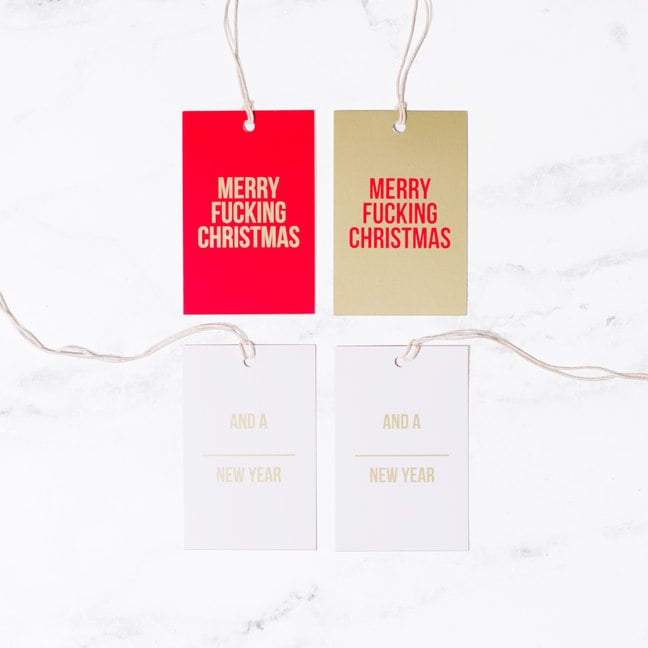 Just so your friends and family receiving gifts from you know the Scrooge act is no joke. The wrapping paper also comes with four absolutely hysterical gift tags. These tags give you a chance to make sure the gift is extra special. You can add your own personal touch with a nice little message. You can even play some mad libs with the back of the tag. Leaving a blank space for you to fill in whatever kind of New Year you are wishing upon your gift recipients. Either way of gift giving SZN coming up Firebox.com is definitely worth checking out for coolest gifts around.