We all have those moments (days, weeks, months) where our closet just doesn't seem to offer us any viable wardrobe options. So, we resort to wearing the same pair of jeans and button up as last week, sigh with frustration and trudge off to work. Sound familiar? Fortunately, Amazon (yes, Amazon) has the perfect top for any occasion. Need something to wear for a date or a night out with the girls? Maybe an outfit for your work party or family gathering? This top fits everything. Don't believe me? Check it out for yourself.
*FYI: If you happen to purchase any of the products on this list, we may receive a portion of the sales. Thanks for reading!
Do you ever have those days where it feels like you have NOTHING to wear?!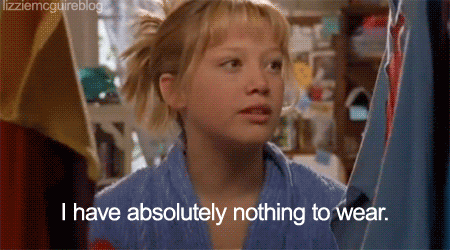 A closet full of clothes and literally nothing.
And anything you try on just feels…meh.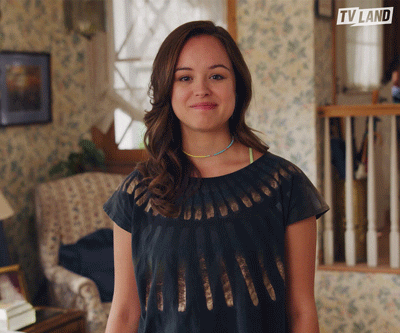 "I don't feel cute in anything. Nothing works, MEH."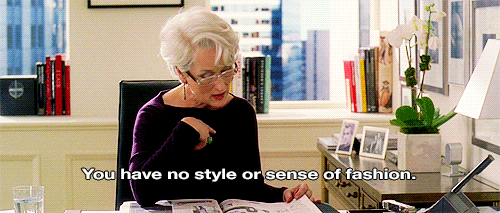 *Throws arms up in defeat*
Don't worry though, because we've found a hidden gem to solve this daily struggle. Introducing the Urban CoCo off-shoulder top you can wear for any occasion, any time of year.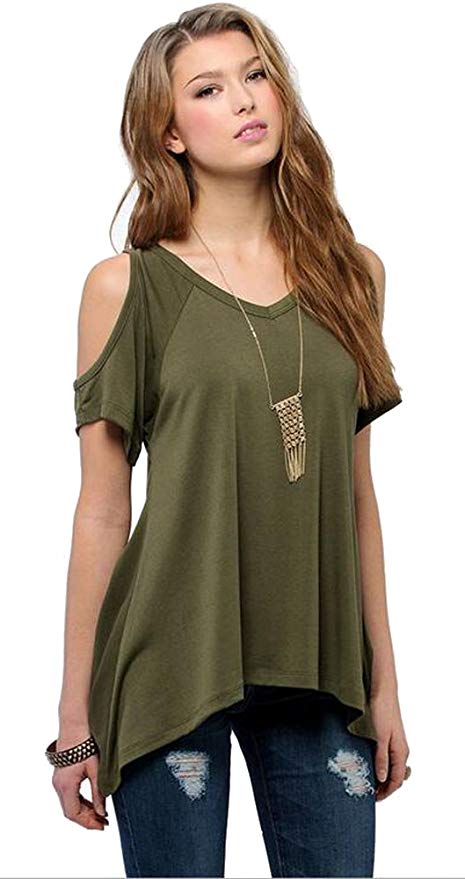 This cold-shoulder top is made from super soft fabric that forms comfortably to any body type and is available in 37 different colors.
Let's just say, people are loving it.
"Love this shirt! I am 5'2″ and 130 lbs and normally wear a small or medium shirt. I ordered a large because of the reviews I read about it running small. It fits exactly how I wanted it to! The material is super soft too!" –  Eileen McNamara
"I love this shirt!!! I am 5'4 and 165 pounds. I usually wear a Large in tops but in this one I wore a XXL. It fit nicely with a bit of flowiness to it 🙂 I would definitely try a different color next time I order 🙂 will buy again!!" – Amanda Menefee
Like, really loving it.
"Love the feel and how it fits. I read all the reviews and decided to order a size up. I'm usually a Medium but got a Large and I love the fit. I'm 5'5 and 145lb. I love that it's longer but because of the style you can still wear with shorts. My fiance told me he loved the shirt. He usually doesn't notice my new clothes." – Sarah Hundt
"I love this shirt so much that I've decided to buy another one. I'm an athletic 5'4, 137lbs. I ordered a large and it fits me nice and loose." – Nikolas Connors
And it can even be worn as an adorable maternity top for expecting mommies.
"This shirt is seriously so cute! I ordered the XL because I am 8 months pregnant and wanted something flows that will keep me cool in this last month of pregnancy. The shirt was bigger than I expected it to be but, I have grown into it and it will make for a comfy post-pregnancy shirt. I love how soft it feels, the cut-out shoulders and the beautiful ombré look it has to it." – Cortney
Did we mention it's available in 37 different colors including this gorgeous maroon ombre?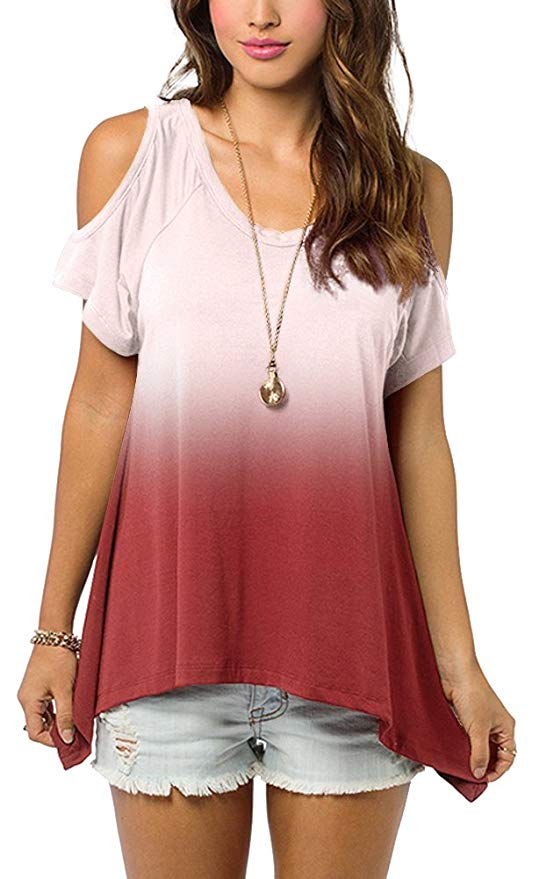 *Drags all 37 to shopping cart*
Give yourself a moment, we know it's a lot to take in.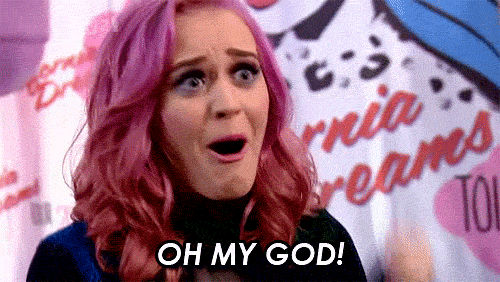 Is this real life, or is this just fantasy?
And then head over to Amazon where you can find the solution to all of your wardrobe woes for $8.93+ (available in sizes XS-3XL).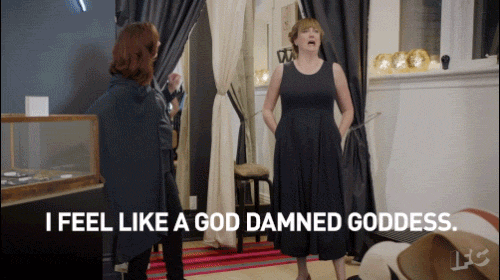 You're welcome.