4. Salt Bae
Salt Bae was 2017's original meme and heartthrob, so why not go as him on Halloween. All you really need is a skin-tight white t-shirt, some black jeans and John Lennon type sunglasses. Don't forget to grab yourself a black wig and tie it right up into a pony tail. The best part of this costume is you can make it rain salt on everybody all night long.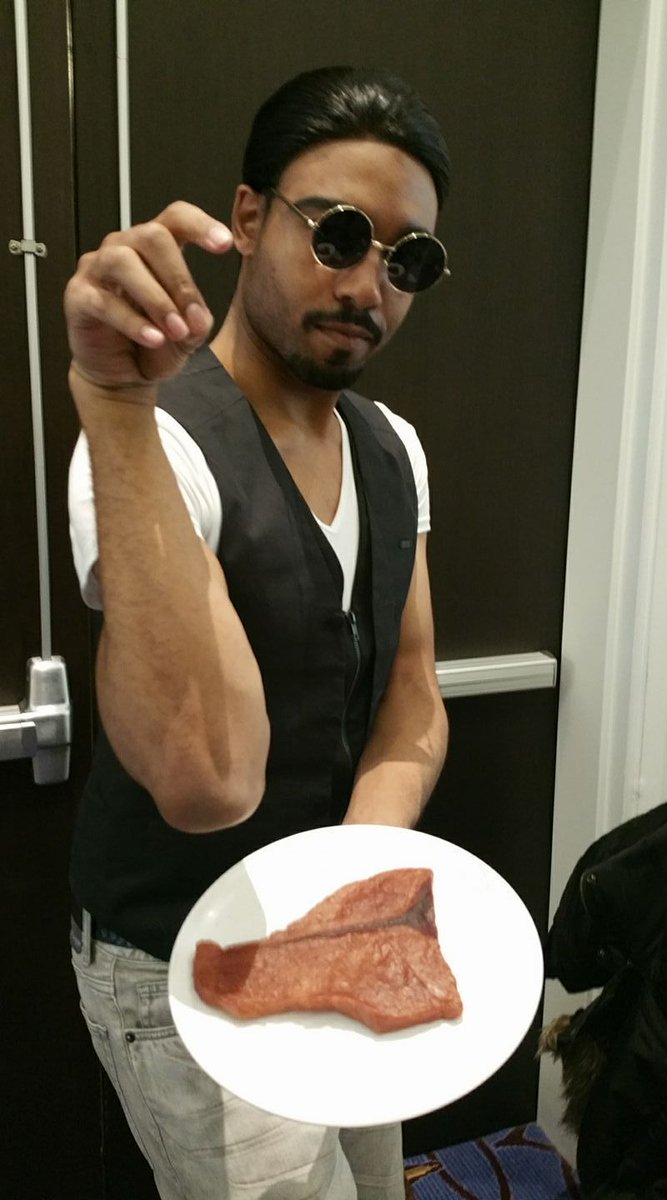 5. RompHim
Meet the RompHim 2.0 https://t.co/Io84EgJkRl pic.twitter.com/WlYwL7oeaH

— prince + pete (@PrinceandPete) September 14, 2017
You and your guy friends should grab yourselves some male rompers and show up as the RompHim guys – the ultimate Frat Bro Halloween costume. What do you need? Easy – a romper and sunglasses. Boom, you're done. And, everyone will open the door on you while you're peeing absolutely naked the entire night.
6. Petty Kermit
This one is pretty easy to do and also, everyone will definitely know who you are. You can grab yourself a Kermit outfit from a Halloween store or make your own all-green look. Plus, you get to "sip tea" all damn night – but, if I were you, I'd trade the "tea" in for a beer and pretend it's tea.