Halloween is near at hand, and that means that the masters of the holiday, Neil Patrick Harris (and his family) and Heidi Klum are probably putting the final touches on their costumes (I can't imagine they leave anything to the last minute). Other celebrities are just getting around to figuring out what they want to dress up as this year. And then there are the celebrities who should be penning their apologies in advance because you know some of them are going to be wearing offensive costumes. It's as much a part of the holiday at this point as trick-or-treating.
Any celebrity (or person) who is as of yet undecided about costume can use this list as a helpful what NOT to wear. The seven costumes here caused a lot of outrage and led to apologies from most, if not all, the celebrities who wore them. And remember, people: Friends don't let friends wear blackface.
7. Hillary Duff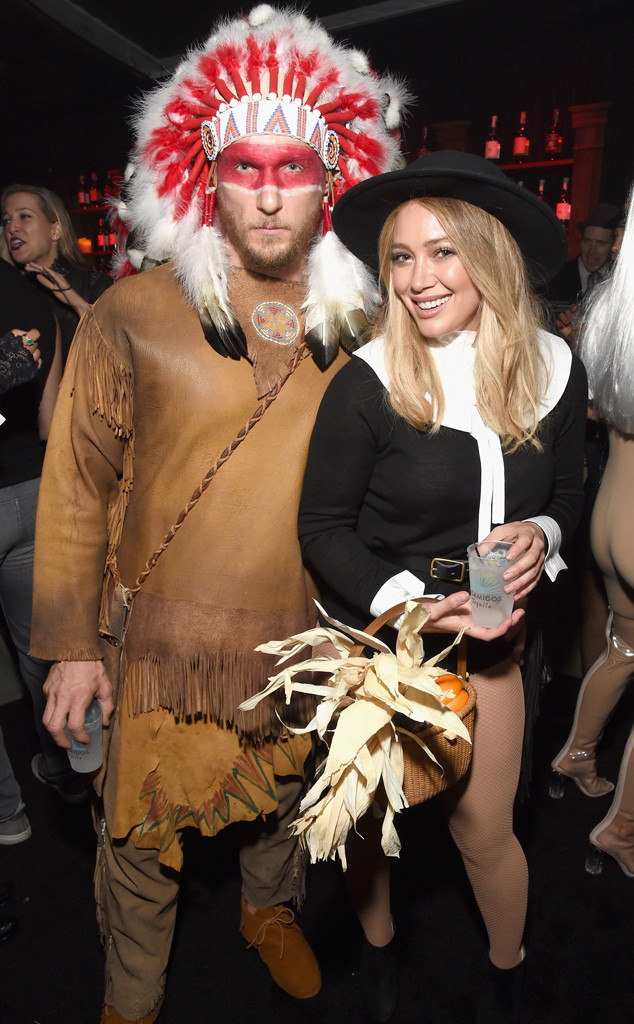 In, 2016, Hillary Duff and her boyfriend Jason Walsh attended a Los Angeles costume party wearing a couple's costume—they went as a pilgrim and Native American, respectively. But the costume got a lot of backlash because dressing up as a Native American is a big time no-no. Many indigenous people feel that wearing costumes consisting of headdresses and mocassins is a form of cultural appropriation, and it's definitely frowned upon. Duff ended up apologizing for the duo's costumes on both Instagram and Twitter.
6. Heidi Klum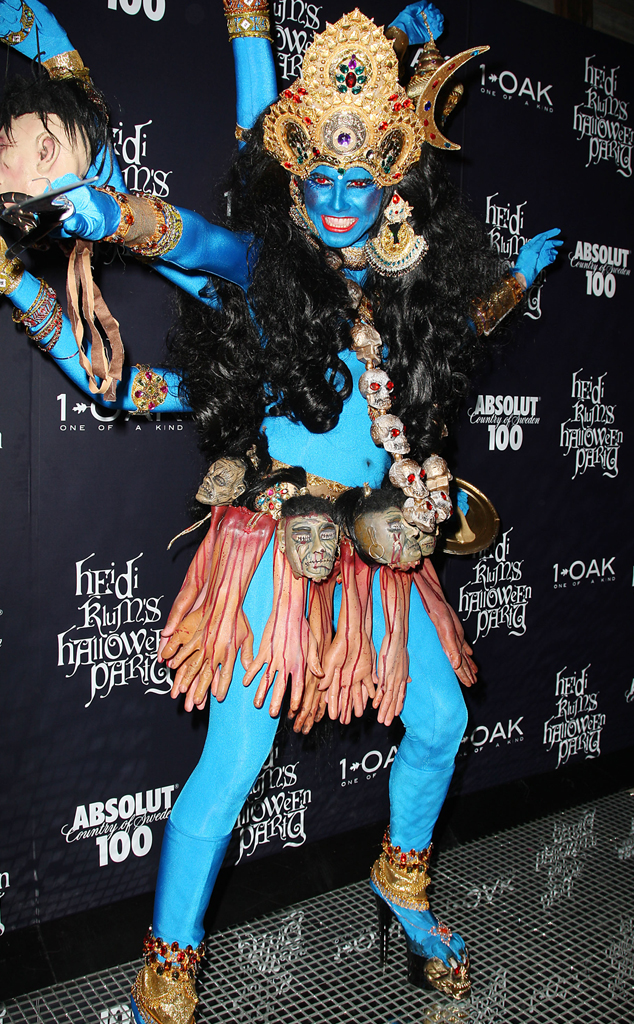 Even the unofficial queen of Halloween, Heidi Klum, doesn't always get it right. In 2008, the supermodel dressed up as the Hindu goddess Kali for her big annual Halloween party. The costume looked amazing but did not go over well with Hindu-American leaders, who thought it disrespectful to dress up as a sacred goddess.
5. Chris Brown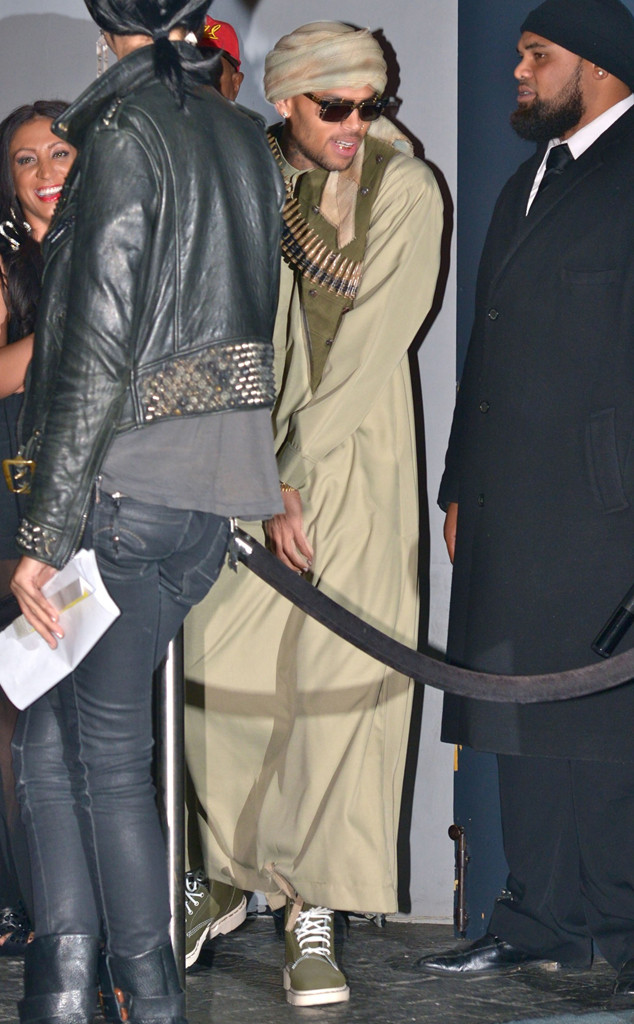 Yes, I know, it's shocking to think that Chris "I Punched Rihanna" Brown would do something stupid and bad, but in 2012 the singer dressed up as a terrorist for Halloween. Not cool, dude.
4. Julianne Hough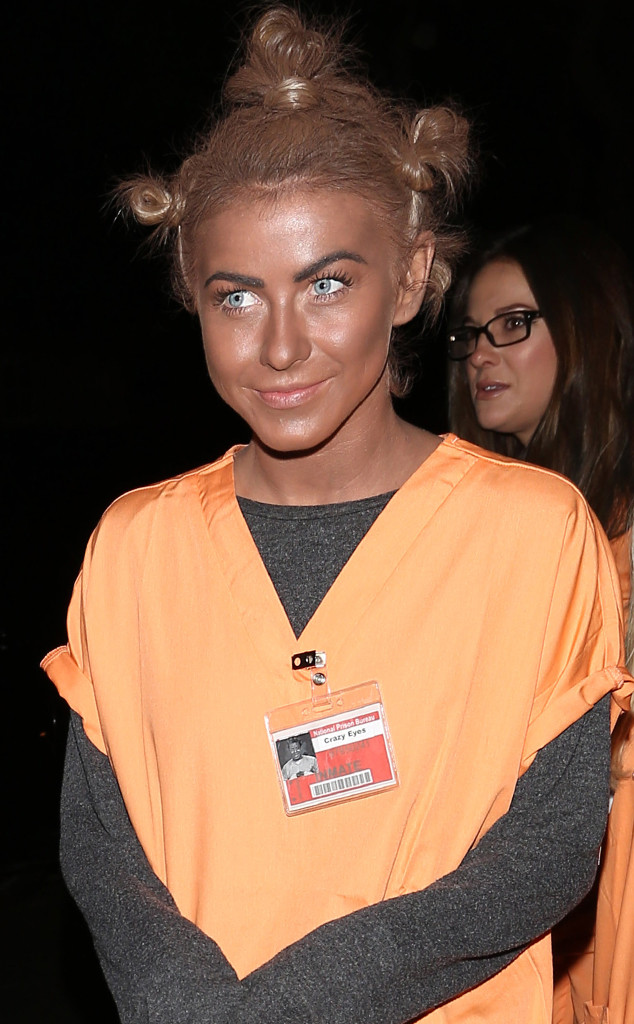 You would think that by now, people would know not to wear blackface, but apparently, Julianne Hough didn't get the memo. In 2013, Hough dressed up as Crazy Eyes from the hit show, Orange Is the New Black, replete with brown face makeup. Orange may be the new black, but Julianne Hough should never be.
Hough apologized on Twitter, writing, "It certainly was never my intention to be disrespectful or demeaning to anyone in any way. I realize my costume hurt and offended people and I truly apologize."
But the actress who portrays Crazy Eyes, Uzo Aduba, wasn't holding a grudge. As Aduba told E! News, "I think maybe it was an unfortunate event, but she apologized and I feel like we can all move on."
3. Ashley Tisdale
Ashley Tisdale was accused of cultural appropriation in 2016 when she painted her face to look like a Mexican Día de los Muertos calavera. She received Instagram comments like "Thanks for wearing my culture as a costume. Really appreciate it," and "That is NOT a Halloween costume. It's the way my people celebrate the lives of those who have passed on. Please stop appropriating a tradition you don't fully practice or embrace."
2. Prince Harry
A 20-year-old Prince Harry once dressed as a Nazi for Halloween. While Nazis are indeed terrifying, dressing up as one is probably not the smartest idea. The royal prince apologized in a statement, saying it was "a poor choice of costume" and that he was "very sorry if I caused any offense or embarrassment to anyone."
1. Bill Maher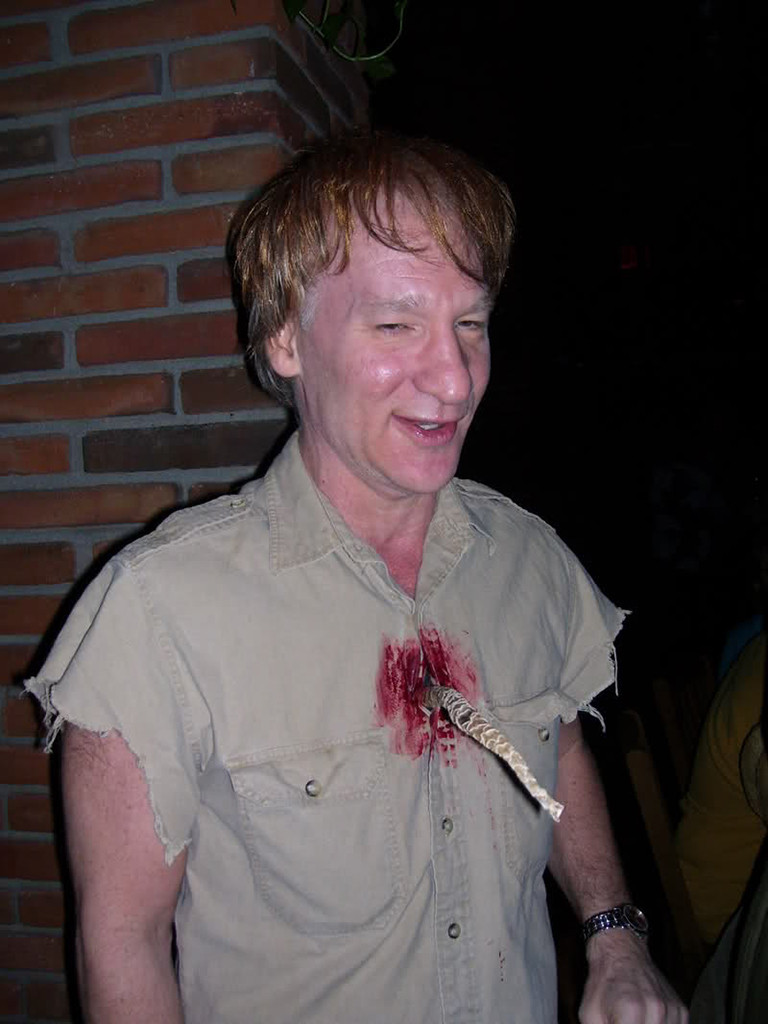 Bill Maher took it upon himself to dress as Steve Irwin for Halloween in 2006, which was in especially poor taste given that the famous Crocodile Hunter had just died in September. In typical fashion, Maher didn't see anything wrong with what he did and refused to apologize. His explanation? "People who really love animals understand if you get killed by one, chances are you were doing something to it you shouldn't have been."
h/t E! Online