Britney Spears has been around for quite some time. Since appearing on the scene in the '90s, the singer/dancer/actress/reality TV show judge has made waves in the industry. While she's been upping her game as of late with her Las Vegas show, she can now also say she's an "artist," and, not of just the singing brand. I mean artist as in painter artist.
She recently posted a video on her Instagram of her painting outside and needless to say almost naked wearing only a bra, shorts, and a jacket. Her caption read: "Sometimes you just gotta play!!!!!!"
The camera rolls around to what she was painting and you will never guess how basic the painting was. Yes, colorful but very basic. It looks like something a pre-schooler would make in class and bring home making their moms so proud, they had to put it right onto the fridge. Usually, I wouldn't be so salty over someone painting and coloring – it's actually very therapeutic. What I am salty over is that Brit-Brit sold this ish for $10,000.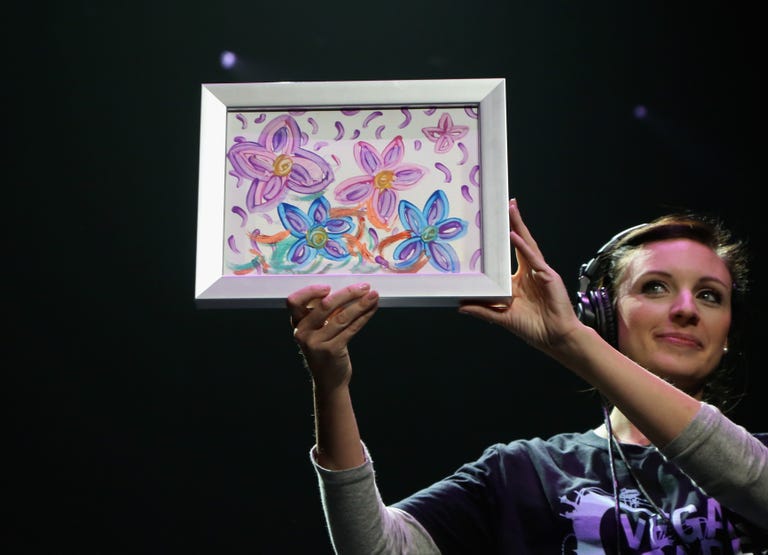 Seriously? SERIOUSLY?
*deep breaths*
On the plus side, Britney Spears put her artwork towards a good cause and had her painting auctioned off at the Vegas Cares Auction which benefited victims of the Las Vegas mass shooting. The painting was purchased by an individual named Robin Leach for $10,000.While it's a lot of money to pay for a painting, at least the money earned on her painting went to a good cause!