On last week's episode of Game of Thrones – The Spoils of War – Jon Snow showed us that he can basically get any girl into a cave if he tries his best. While looking for dragonglass on Dragonstone – an island made of all dragonglass – Jon discovered something magical and a bit strange.
He dragged Queen Dany into the cave to show her the sparkling, dazzling glass – but also, some throwback cave paintings from "The Children of the Forest," and "The First Men," who – fought together against their common enemy…The White Walkers.
Good thing for Jon is that now Dany has photo evidence (pics or it didn't happen!) that the "Army of the Undead" is a real, undead thing that's coming for everyone. But, besides the fact that Dany has some actual proof – these shapes in the paintings are something that everyone's seen before – yet, has probably forgotten about.
The swirly, pinwheel looking cave paintings are actually a super-duper throwback to the very first episode of Game of Thrones – ever.
In the post-episode breakdown, Inside the Episode, show-runners explained that the shapes of the cave paintings were the same shape/design that the White Walkers had arranged the dead bodies in when they first appeared on the pilot.
Take a look –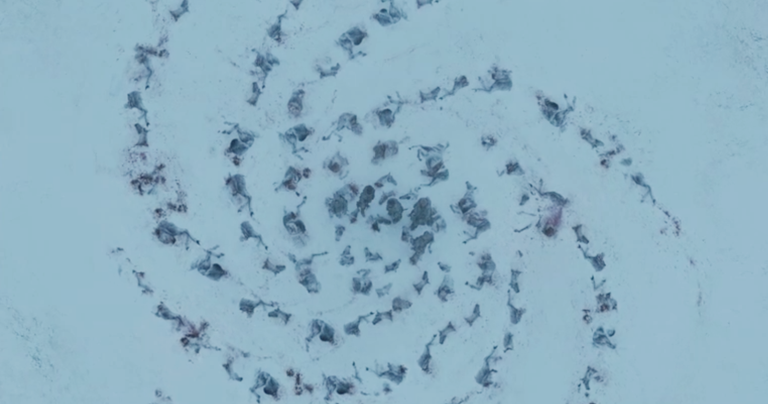 Wild, right?
Now that the show-runners and writers have made it far past the books – they're doing a lot with the show and, doing a lot of "callbacks" to previous seasons. For example – the conversation between Bran and Littlefinger, Dany's conversation with Jon, Arya's attempt to get into Winterfell – they are all from past seasons.
So, if you really have the time before the season ends – or, even, if you want to do it after season seven and before season eight – I'd rewatch the show if I were you. You'll see things, hear things and make connections to things you would have never imagined.