Recently, the beauty industry and blogger world have taken a turn for the "weird." Experimenting with new looks is normal for every beauty mogul in the industry, but, sometimes some looks come out and look a bit…strange. For example – squiggle eyebrows. Beauty bloggers have been experimenting with squiggle eyebrows – basically wavy eyebrows – instead of the usual straight look that girls go for.
Somebody dare me to go out like this ? pic.twitter.com/8kOOo7LknJ

— promise Tamang (@TamangPhan) August 21, 2017
But, if that's not weird enough for you – don't worry – there's more. People are now experimenting with squiggle lips.
I'll be honest, this freaks me out. Actually – really freaks me out. It makes me uncomfortable because no one's lips should look this way – ever. Never, ever, ever.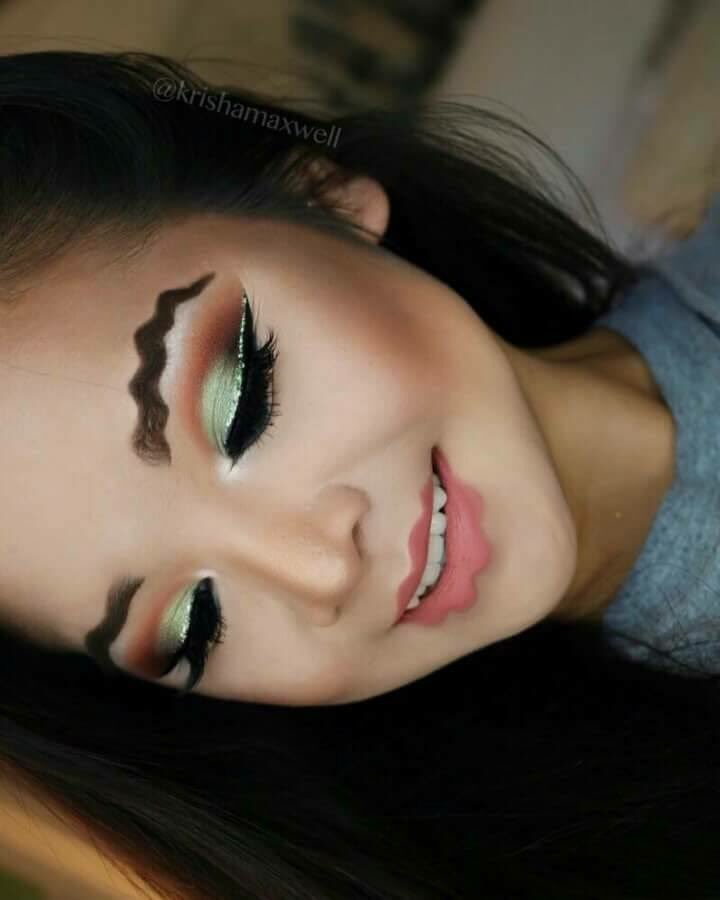 People online, of course, are not about either of these looks because they look downright weird and make everyone feel as though there's a sick joke happening that we're unaware of.
They look like they melting ??? this broad lips is squiggly too ??? pic.twitter.com/IX0aETkY9q

— FlyFadez (@TheRealGiovoni) August 31, 2017
Them squiggly eyebrows and lips so ugly ???

— ❤Mrs. Watkins ❤ (@ImSpeakin_SHH) September 1, 2017
First squiggle eyebrows and now squiggle lips…who said any of those were a good idea? ??‍♀️?? pic.twitter.com/QHrSAadbaU

— Isa Perez (@isaaaperez) September 6, 2017
AND NOW SQUIGGLE LIPS?! pic.twitter.com/616ZTfr4Pp

— SarahJoy (@xoSarahJoy) September 6, 2017
I just saw squiggly lips. Y'all going too far

— A. (@cakescash_) September 1, 2017
can people please stop with these squiggle brows/lips??? It's fkn gross

— kirsty ? (@kirstx3) September 6, 2017
In a world where Donald Trump was voted president, I really shouldn't be surprised that squiggle lips/eyes is now a thing. #ridiculous ??

— naomi (@omistweets) September 2, 2017
What's with the squiggly lips and brows? Everyone has gone crazy ? #squigglebrows #squigglelips

— natalie whear (@natwhear) September 1, 2017
squiggle lips are brows are so ugly don't come NEAR me if you have either thanks pic.twitter.com/o6asRwsvzD

— ru ༄ (@seungsheart) September 1, 2017
Was this #SquiggleBrows & #SquiggleLips fad started by a drunk aesthetician??? Who in their right mind?? Like seriously! #AmIOnMars

— Dexx (@coolcourier) September 1, 2017
can yall stop with this squiggle make up thing!!! first eyebrows now lips and what's next!!? CONTOURE!!?????

— Paquita La Del EDM (@hardstyle_nat) September 1, 2017
squiggle eyebrows look like sperm & these squiggle lips look like some weird jokers mouth. #ysosquiggly pic.twitter.com/fKjhP0j9W1

— esme (@smeestagg) August 31, 2017
Ladies – please do not try this at home.