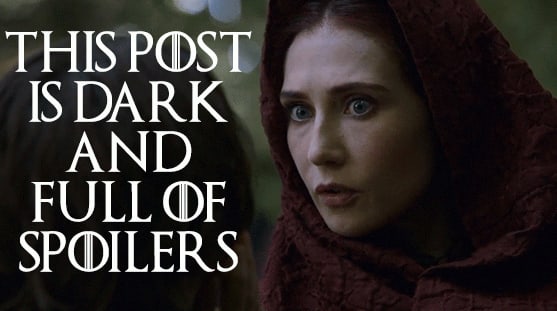 So, last night's Game Of Thrones confirmed something pretty gigantic. It was a reveal over 20 years in the making, and if you didn't catch it — it's because it was done in the most unceremonious way possible.
Basically, in that scene with Sam and Gilly — where he's annoyed at having to read about windows and sh**s — Gilly says something really interesting before getting cut off by Sam's mansplaining: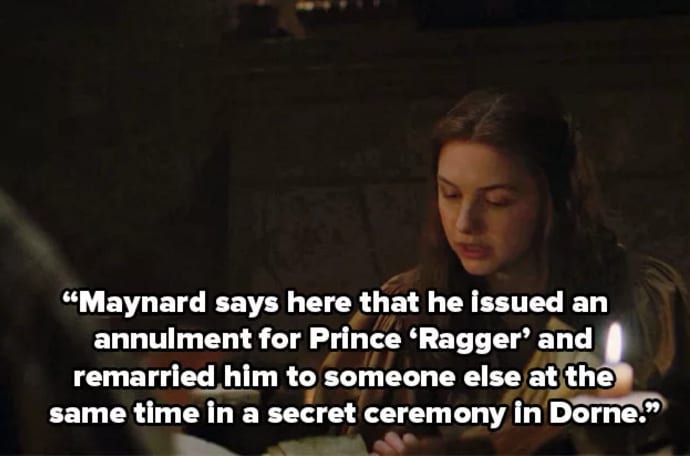 So um… "Ragger" is Rhaegar Targaryen. He annulled his wife Elia Martel and married "someone else." That someone else is Lyanna Stark. Rhaegar and Lyanna are Jon Snow's real parents, and they were married.
Meaning…
Jon Snow is a legitimate Targaryen, not a bastard, and the rightful heir to the throne. If you need more info you can go here. The rest of us are going to continue FREAKING THE F*** OUT.
1.
#GameOfThrones
Gilly: "Says here the High Septon annulled Prince 'Ragger's' marriage and married him to someone else."

Me: pic.twitter.com/xYm52x2jbM

— WeGotThis⚔ (@ghostofgener) August 14, 2017
2.
Sam interrupting Gilly as she makes THE MOST IMPORTANT REVEAL in #GameOfThrones is every woman's experience in every meeting ever

— Abigail Brooks (@_abigailbrooks) August 14, 2017
3.
I think Gilly is going to finish these novels before George RR Martin does

— Dave Itzkoff (@ditzkoff) August 14, 2017
4.
Are we just supposed to act like Gilly didn't just potentially say the most important line of the season? Okay, cool. ? #GameOfThrones

— tom. (@Tom_Wright123) August 14, 2017
5.
The Citadel is useless how you sit on news of Rhaegar's annulment for 17 yrs and not say anything #GameofThrones #ThronesYall pic.twitter.com/h9bmxrNPHw

— Mica (@MicasHoneymoon) August 14, 2017
6.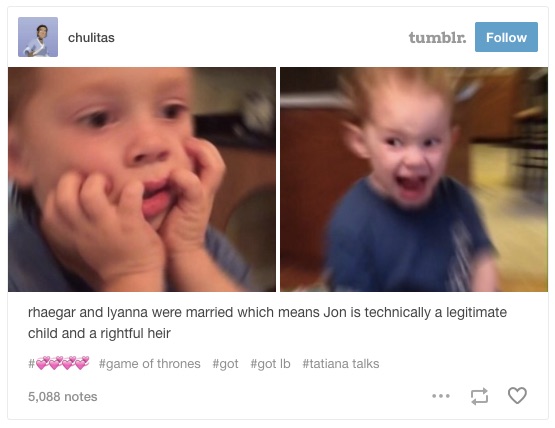 7.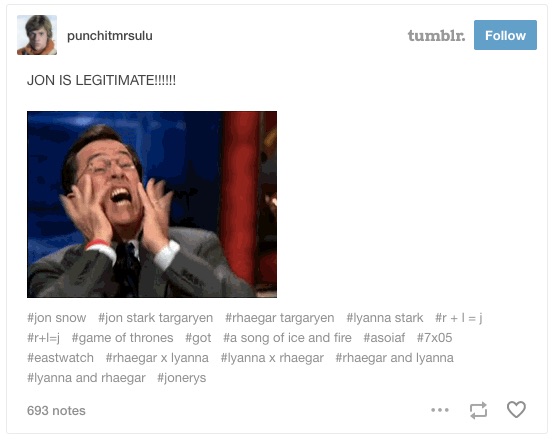 8.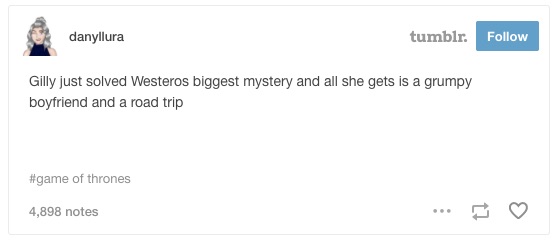 9.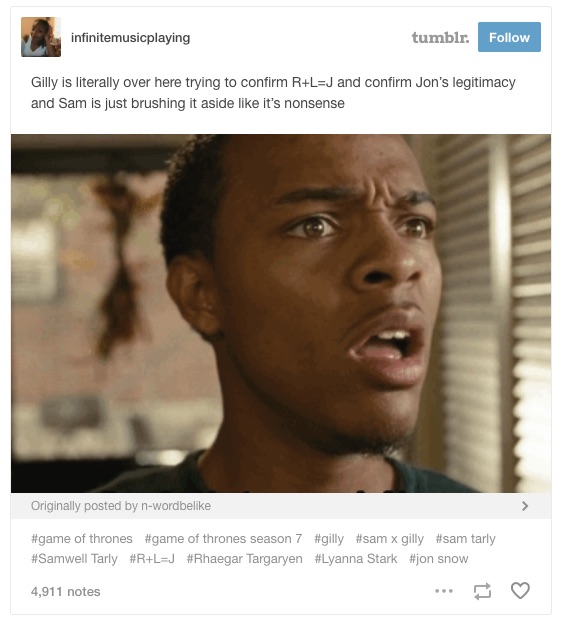 10.