While prom can be a stressful time for many young teens – some people have what they want to do on their big night all mapped out – like Megan Flaherty.
Megan has, since she was young, has known she wants to grow up to be a funeral director. Yes, I said a funeral director – leave her alone, at least she has dreams. To coincide with her career aspirations, Megan thought the only way to make an entrance at prom was to be super unique – as she told NJ.com:
"I like being different."
And, different is what she most definitely was. Megan showed up to prom not only in a hearse (not like your boring old limos), she also showed up in a coffin. Her date – who was totally cool with the idea – helped slide her out of the back of the hearse and presented her, beautifully.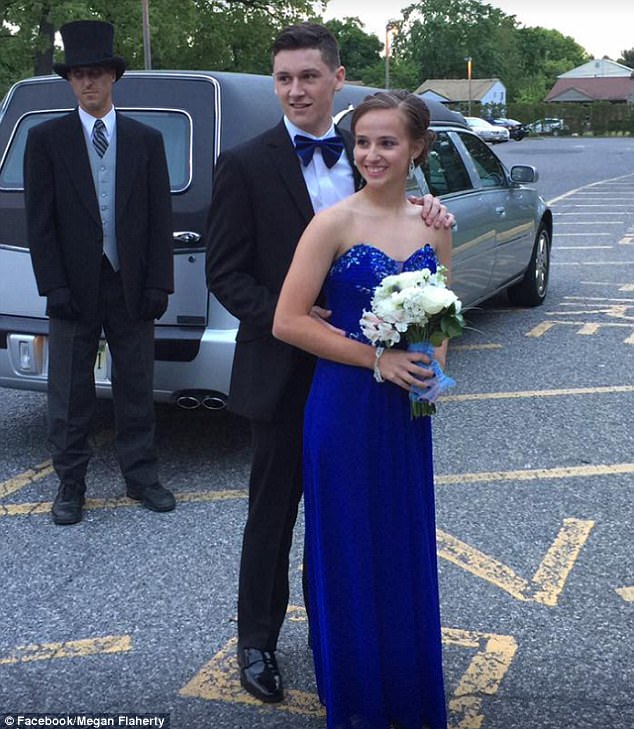 While Megan was in love with her entrance and she thought it fit well in her #dreams, a lot of people online had some seriously harsh criticisms of her decision. A lot of people thought it was "disrespectful" and she was making a "joke of the dead."
She also was called, "disrespectful," and "distasteful." But, Megan's mom wouldn't let her baby girl be called bad names. She took to Facebook to defend her daughter saying:
"Megan decided about a year ago that this is the profession she will [sic] enter into. She has already made her choice of a school. She has already donated her time to helping in funeral services. The hearse driver is her mentor. No disrespect meant."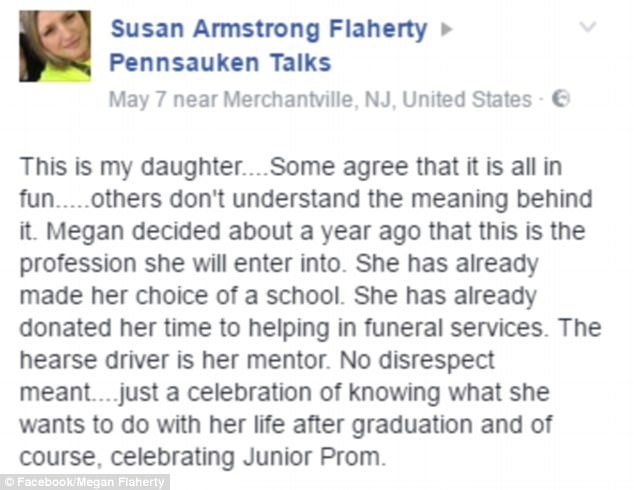 Way to go mom – way to stand up for your girl. Don't you wish your mom was like that instead of posting embarrassing photos of us? *sigh*.