Let me start off by saying – this was painful for me to write.
It's 2017. It's been 54 years since the March on Washington. It's been 53 years since the Civil Rights Act of 1964 passed. And, yet, while segregation had ended so many years ago – we still live in a society where people believe they have the right to be openly racist in America. So much so, that they will even disown their own family to stand by their close-minded and harmful opinions about other humans.
Anna Hayes from Arkansas knows this all too well after her father decided to completely cut her off for taking a friend to prom – her friend happened to be black.
Anna claims that for as long as she can remember, her father has been openly racist about people who are "not white."
"He had always been openly racist around me when I was growing up in his household, but it never really occurred to me what it exactly meant to be racist, when you're a child you look at the world completely different." 
So, when Anna decided to go to prom with her good friend, Phillip Freeman, her father was so shocked that he used horrific and abusive language towards his daughter via text message.
The messages received by Anna are so horrible that they were actually painful to read.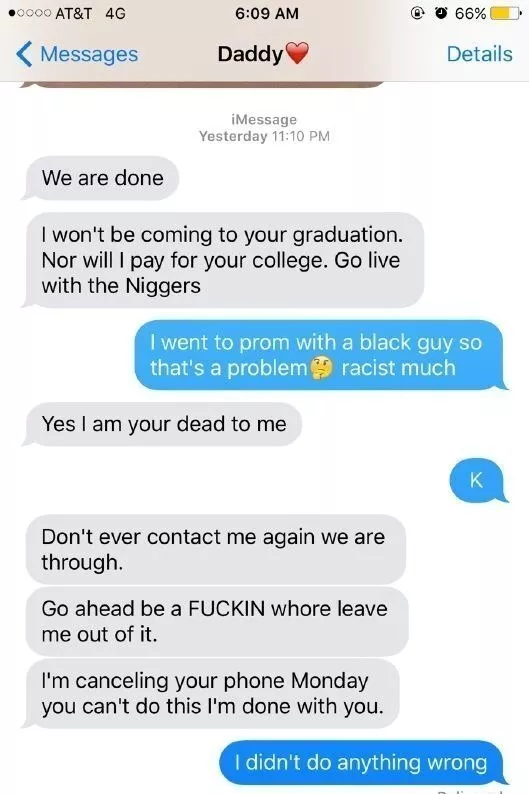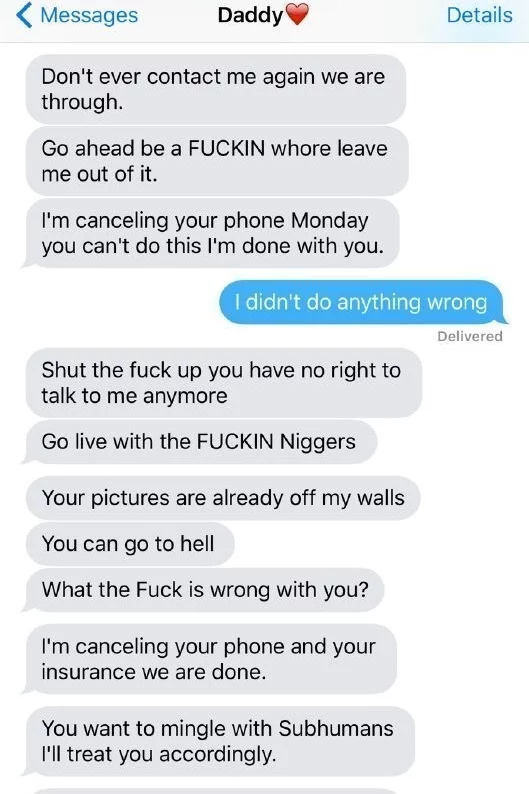 Anna had shared the text messages with Phillip, who then sent them to numerous media outlets with Anna's Permission. The two hope that the story will encourage people to change their opinions about those of different cultures and have people understand it's important to "fight for what is right."
"Racism against all races needs to end. We can be the change, and if you have a family member or anyone that disowns' you because of who you love or associate with then forget them, people will support you through this. I know they supported me for sure."