Everyone is always trying to make their wedding unique and awesome to remember their "special day" forever. But, this couple may have all of us beat – and everyone else, forever.
Ashley Schmeider and James Sisson decided that a traditional wedding wasn't for them – they wanted something that would be an epic adventure for their epic relationship. The couple had previously hiked mountains as high as 14,000 feet before – so getting married on top of a huge mountain was the perfect way to tie the knot in their eyes.
We've all heard how dangerous and scary hiking Mt. Everest can be – but, these two decided it was nothing too big for them to complete together.
That's right – Ashley and James got married after spending three whole weeks hiking up to the base camp that's 17,000 feet above sea level.
If you think this is crazy – just look at how beautiful these pictures are.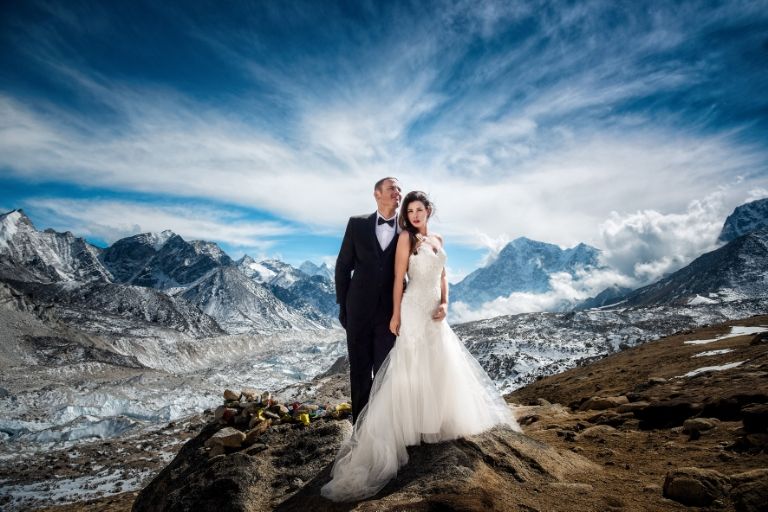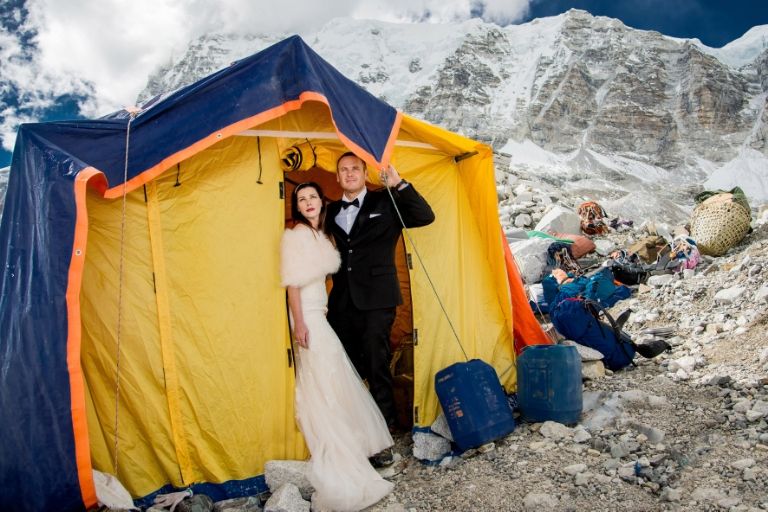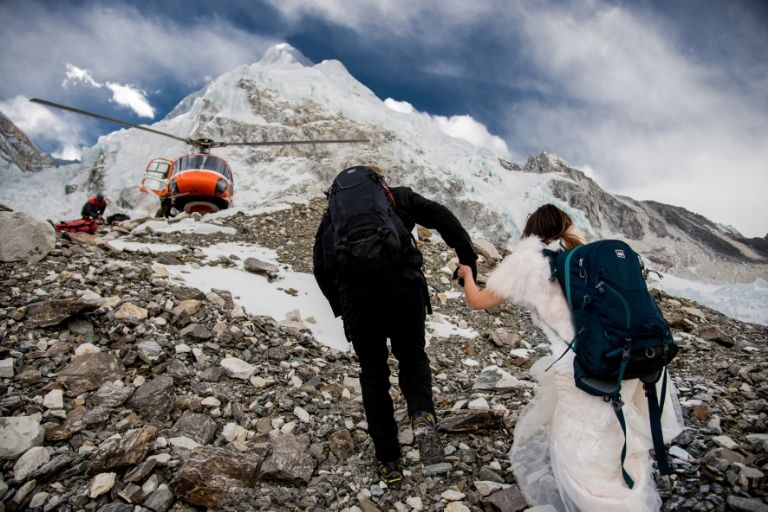 Congrats, guys!