Getting engaged is a monumental moment in every woman's life—they look forward to it for years. While many woman dream of their "ideal ring," there are those who will be happy with anything their partner chooses—with some exceptions.
One soon-to-be-bride shared her story on Reddit, saying that she was "so excited to get engaged to her boyfriend of 5 years." However, the ring was so bad that she had no idea what to do. She said that she and her boyfriend had "discussed" some things she "didn't want," but she had never expected to receive this.
She asked the Internet for some help in how to approach the conversation about getting a new ring because let's face it—she can't rock this every day.
She then shared a photo of the ring…wow, just WOW.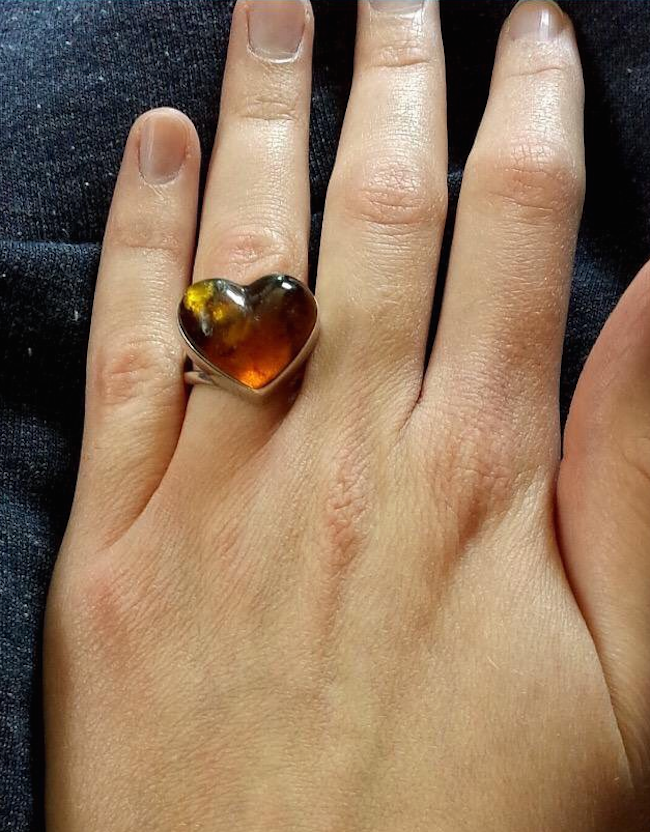 I can't even believe this is real. And, neither can Twitter.
my favorite thing about this is that the ring is exactly as she describes it but you still get just, gobsmacked when you see it

— Nat's Trick (@DrPalutena) June 30, 2017
That's grounds for divorce jfc

— james (@taterthot_56) November 20, 2017
Did he get that from a vending machine? I'm not remotely materialistic, but I can't imagine why he would think she would want that if they specifically talked about styles.

— Small Screen Girl (@KiraJW) November 20, 2017
— Kristen (@pushing30withk) November 20, 2017
I was expecting to think she was some materialistic bitch, but I can see her point. She did word her thoughts in a respectful manner, & she was looking at the practicality of the ring & not just if it's pretty or expensive. The ring is also pretty gaudy that helps her case too

— MagnetoDorito (@VinceShadell) November 20, 2017
How did a jeweler allow this to be sold?m

— zyla, trier of her best (@zylaros) November 19, 2017
…You'd have to throw away the whole fiancé at that point pic.twitter.com/wT9h5BU6d4

— Isabella???? (@FestiveHime) January 9, 2018
I hate heart shaped jewelry too! Esp for an engagement ring She gotta just talk to him and make it clear its the ring not the engagement

— روئ (@lilalmondeyes) November 21, 2017
They should "out" the jeweler. Or at the very least, let the goldsmith know they are telling their engagement story, complete with credits to the designer. Perhaps, subtle extortion, but c'mon, this should never have happened.

— NiceVixenGems (@NiceVixenGems) May 24, 2018
It looks like something you'd get for a dollar out of a gacha machine.

— Boss (@YazaNico) November 19, 2017
If I were her, I'd throw my whole fiancé away, too.