Don't ever engage in a dance-off with Jennifer Lopez. It will be ugly, and you will lose. That's the lesson Jimmy Fallon learned on The Tonight Show when he challenged Lopez to a TikTok dance challenge.
"I'm kinda known for my dancing so this is gonna be easy for me," Jimmy Fallon jokes, starting the dance off.
"I'm gonna go down in flames in front of my kids. It's fine," she said of 12-year-old twins Max and Emme.
"They're like, 'Mom, don't embarrass us!'"
The "Watch It Once" TikTok challenge has simple rules: watch a TikTok video one time and then try and recreate it. Then, you rewatch the original alongside the attempts. Whoever comes the closest, wins.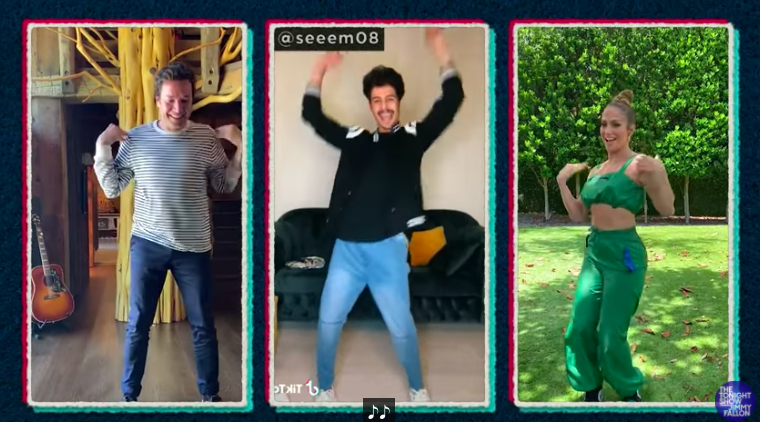 After Jennifer Lopez clearly emerged victorious, she talked with Fallon about how the current crisis has affected her life, which was supposed to include a wedding in Italy to fiance Alex Rodriguez.
"We have to go with the flow now. Everything is fluid. Everything has been just on a pause," she said. "We'll see where the world takes us. Obviously, this is an unprecedented time. And for us, we just want to make sure that we think safety first and make sure that all the little ones are in a good place."