Academy Award-winning actress Halle Berry nearly choked to death on set of 2002 James Bond film Die Another Day — but luckily, co-star Pierce Brosnan saved her with the Heimlich maneuver.
Berry told the story on Tuesday's Tonight Show with Jimmy Fallon (starts around 9:45).
"I was doing a scene with (Brosnan) in Die Another Day, and I was supposed to be all sexy, and like, trying to seduce him with a fig, and then I end up choking on it," Berry explained to Fallon. "He had to get up and do the Heimlich. So not sexy."
"He will always be one of my favorite people in the whole world," she added.
Berry was the first African American female hero in a Bond film and was praised for her work on the role. But on set, the actress had a series of mishaps, including an eye injury from debris from a smoke grenade that required surgery.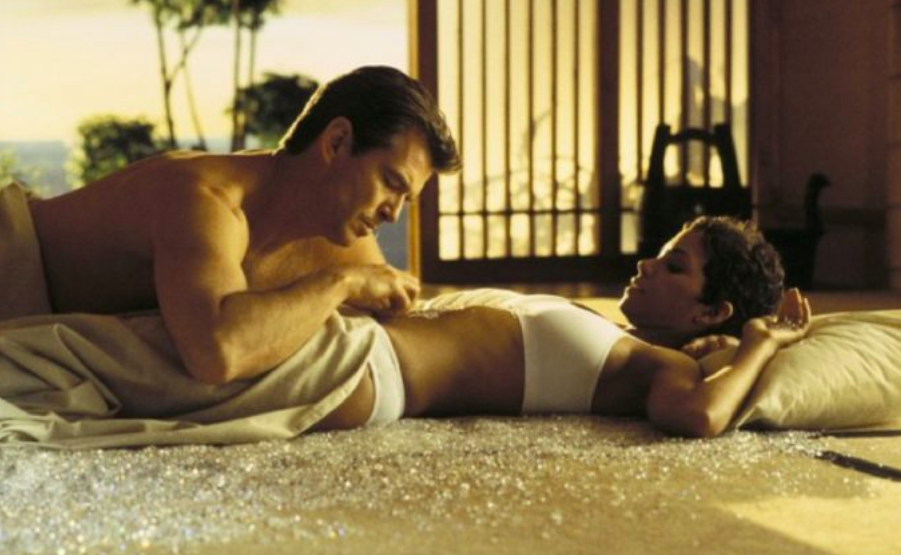 Berry is currently quarantined in her Los Angeles home with daughter Nahla, 12, and son Maceo, six.
During the interview, Berry also had an opportunity to talk about her latest project, Bruised, in which she plays a shamed mixed martial arts fighter. The film is also her directorial debut and is currently on hold due to the current crisis.