Kim Kardashian is dipping her probably-perfectly-manicured-even-in-quarantine toe into the latest trend: disaster kits. The reality TV star and entrepreneur came under criticism lately for promoting the sale of her friend Simon Hucks' luxury Judy crisis kits.
What is in a luxury "crisis kit," you might ask. Well, starting at $60 and going up to $250, there are a range of options. They contain the 3M N95 face mask, along with varying quantities of emergency items such as blankets, ponchos, emergency food and water, and rubber gloves.
According to the Judy website, "With natural disasters happening more frequently, and with bigger impact, having the right supplies and emergency plans is more important than ever."
Judy didn't come under fire until Kardashian posted a picture of herself posing with an emergency kit and wearing a mask. Folks were annoyed at the possibility that the millionaire could be getting money from promoting the products on her social media account. They were also angry that she was wearing the N95 mask—which should really be reserved for hospital workers and not for everyday use by regular citizens.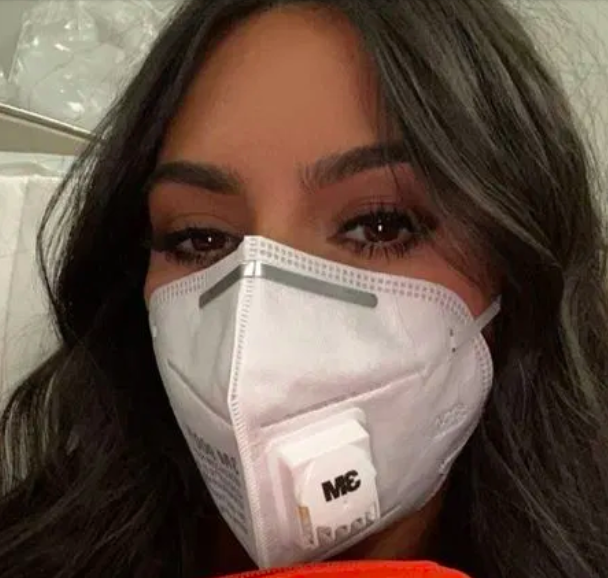 However, Kardashian posed for the promotion back in February, so it's likely that Judy's crisis kit was intended for the fires that were ravaging the West Coast. But people got mad, probably because we're all bored, and started asking questions. Folks wanted to know if any of the masks had been donated to first responders and medical personnel. Apparently, they had not, although the website says that 1% of their profits go to the Los Angeles Fire Department.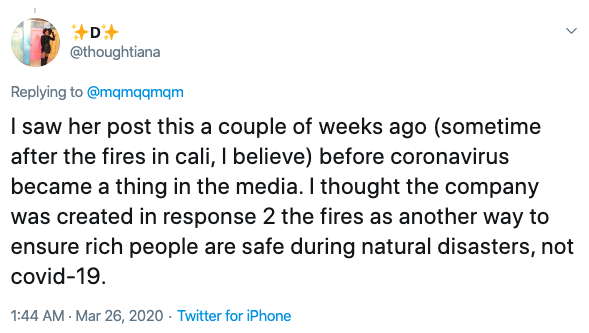 Kardashian's SKIMS line has donated $1 million to families affected by coronavirus and Kylie Jenner has also donated $1 million to pandemic reliefs. So yes, the Kardashian clan is probably social distancing in extravagant style, but I don't think Kim is trying to make a profit off of people's suffering.