Last Monday, celebrities near and far donned their most outrageous attire for this year's Met Gala. Among the famous attendees was none other than Kim Kardashian who stunned viewers with a jaw-dropping gown that faced some criticism for being unrealistically fitting.
In a recently released behind the scenes video, however, Kim reveals how she was able to squeeze into the iconic dress.
Kim Kardashian West strolled up to the 2019 Met Gala in a stunning dress designed by Thierry Mugler.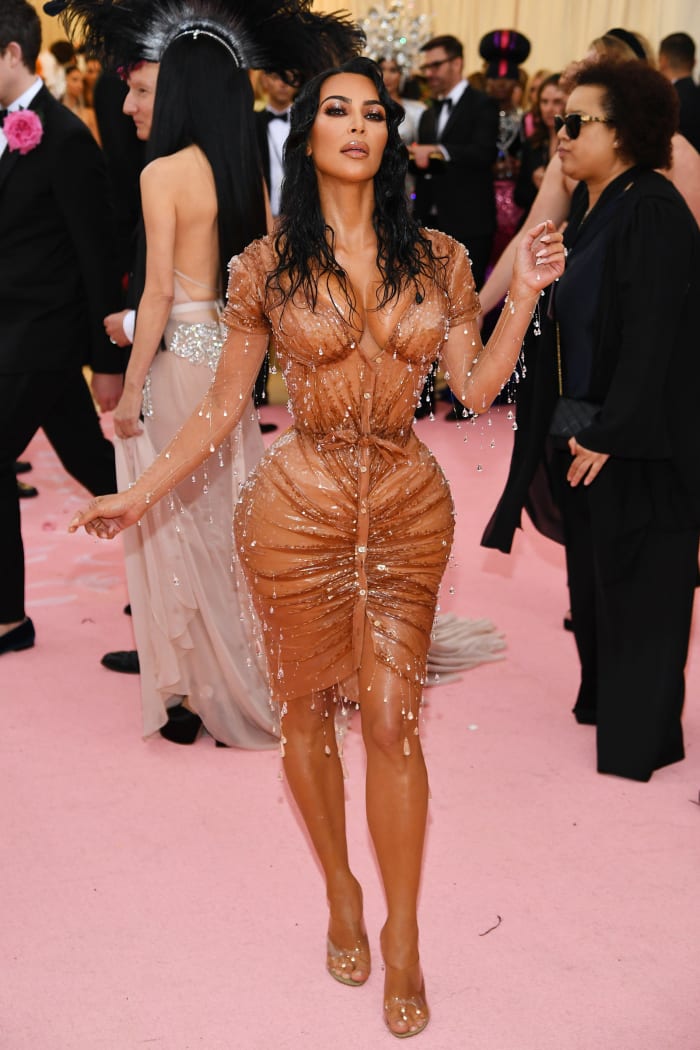 The gown was intended to make Kim look as though she was dripping wet and it was a statement, to say the least.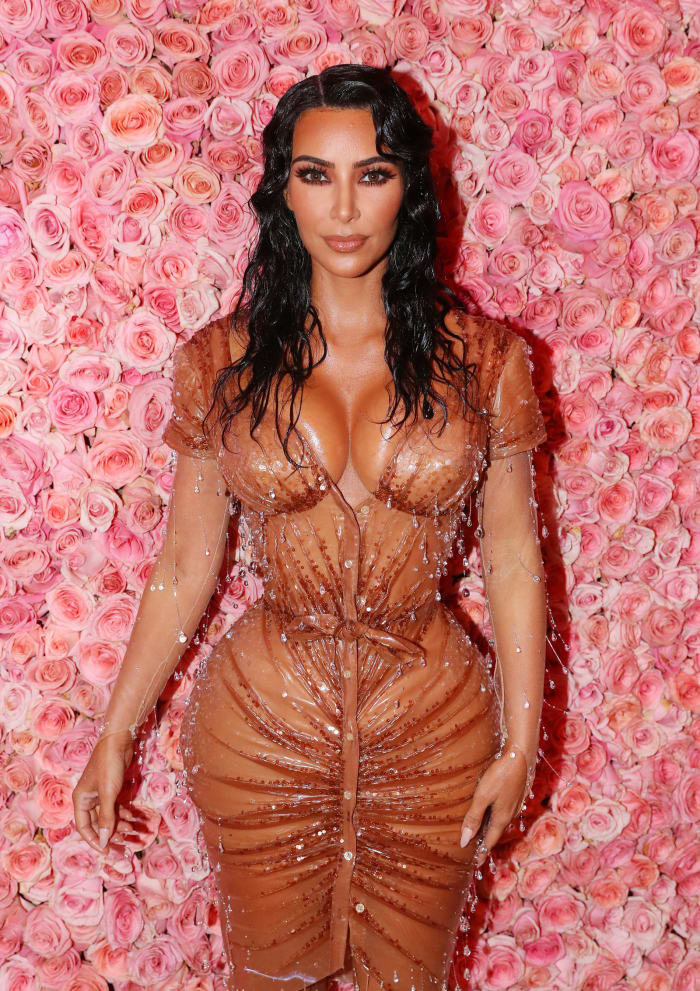 In a behind-the-scenes video for Vogue, Kardashian says the idea was to make it look like she'd just emerged from the ocean in LA or Malibu. It was also inspired by Sophia Loren's look in the 1957 film Boy on a Dolphin.
Though, the outfit did inspire some criticism for making Kim's waist look unrealistically small.
Kim literally left her waist at home. https://t.co/kohmOGWoEQ

— champagnemamí (@nneomaluxe) May 7, 2019
I mean…
A recently released behind-the-scenes video with Vogue, however, revealed just how much of a challenge the look really was.
Kim can be seen strapped in what appears to be an extremely tight corset that only allows her to "half sit."
But that's okay because the event will consist mostly of standing around and mingling, according to Kim.
Not to mention, it takes a team of people to get the actual dress on.
And she could go ahead and forget luxuries like going to the bathroom or exhaling.
It might seem like a lot of unnecessary trouble for one evening, but for Kim, this year's Met Gala was a dream come true.
"I used to dream about this night. I used to sit home in bed on my computer looking at all of the pictures of everyone, dreaming one day that I could ever attend a Met Ball and never really even believing that that would ever happen. So, to be the cover girl going to the Met in Mugler is honestly the biggest dream come true and I'm honestly so, like, humbled by the idea that this is my life," Kim said.
It was also the first time in seven months that she was able to have a full beauty treatment due to her busy study schedule for law school.
The star made up for lost time, of course, and went all out in preparation for the ball.
"Whatever beauty treatment you can think of, I did it," she said.
Safe to say, it was worth it.
h/t: BuzzFeed