Every pet parent knows how easy it is to spoil their fur baby. With the plethora of toys, treats, and adorable outfits available it's near impossible to choose what your four-legged companion will truly love. Fortunately, Amazon has hand-selected some of their best dog and cat accessories and put them in the 'Interesting Finds' section just for our perusing. Don't worry your wallet, though, we've narrowed the list down for you even more and these products are sure to keep tails wagging.
*FYI: If you happen to purchase any of the products on this list, we may receive a portion of the sales. Thanks for reading!
18. A plush doggy bed for your pampered pooch.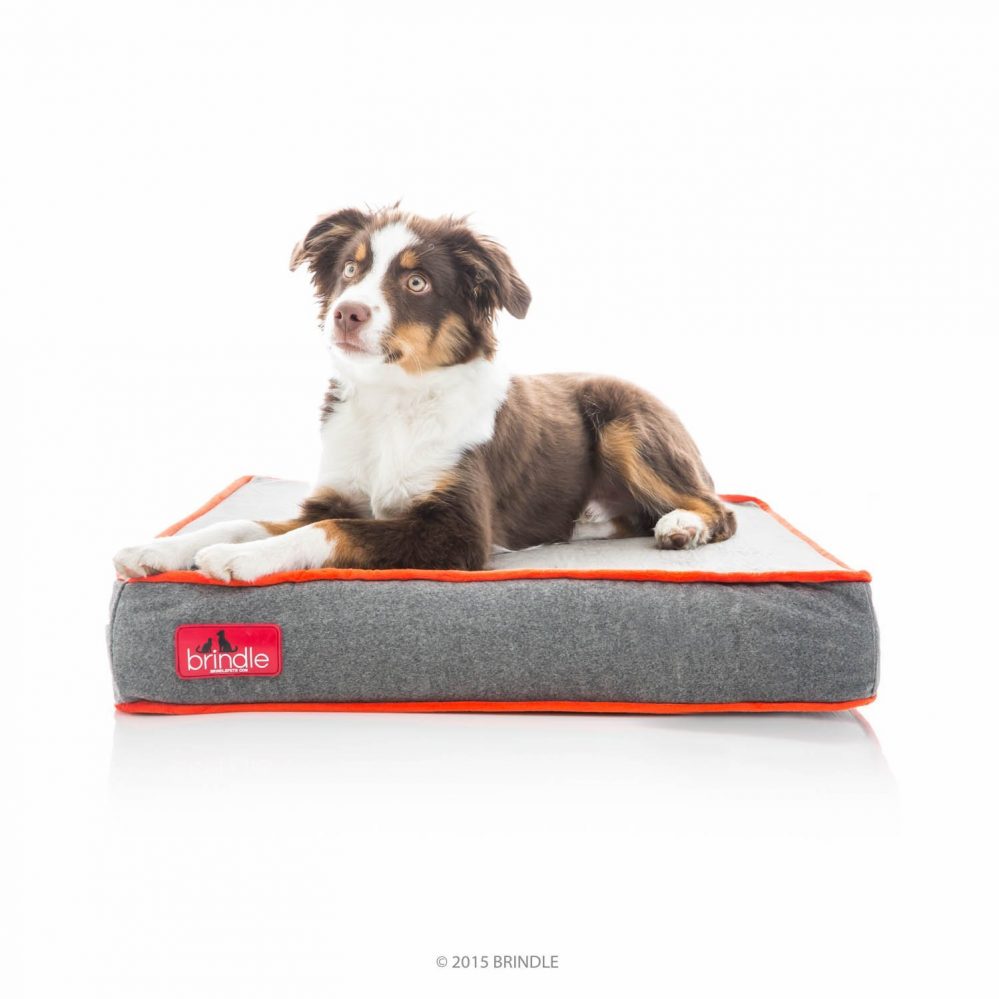 Living the plush life.
Encouraging Review: "Great product. I've had it for over a year now and it's still like brand new, even with 2 boxers sleeping on it. The cover did "shed" fuzz for a while but after the first wash, it hasn't been a problem at all. I'm pleased with the quality." – Whitney
Get it on Amazon for $34.99
17. This super cozy dome your cat will never want to leave.
Ah, the perfect place for plotting another attack on the humans.
Encouraging Review: "Excellent product! My two bangle cats love it!! They are 20lbs each and both fit perfectly inside together. I would definitely buy again!" – Andrew Becker
Get it on Amazon for $64.88
16. A giraffe rope tug toy your dog won't be able to destroy right away.
Just gonna say it, this toy looks like it's seen some things.
Encouraging Review: "Cute and durable. Just the right size for puppies and small dogs. My grandchildren have two puppies and they love to play with it. It is lasting amazingly well. I like that it is made from fabric, rather than some less healthy material. I recommend it highly." – Melinda McC in CA
Get it on Amazon for $5.99
15. This slow-feeder pet bowl that'll keep your fur baby from eating too quickly.
No more surprise spit ups after dinner…hopefully.
Encouraging Review: "My cat eats way too quickly and was throwing up constantly. This works perfectly for her. She has slowed down quite a bit and we have much less to clean up." – lh09
Get it on Amazon for $19.95
14. This water bottle/bowl for keeping your pup hydrated on-the-go.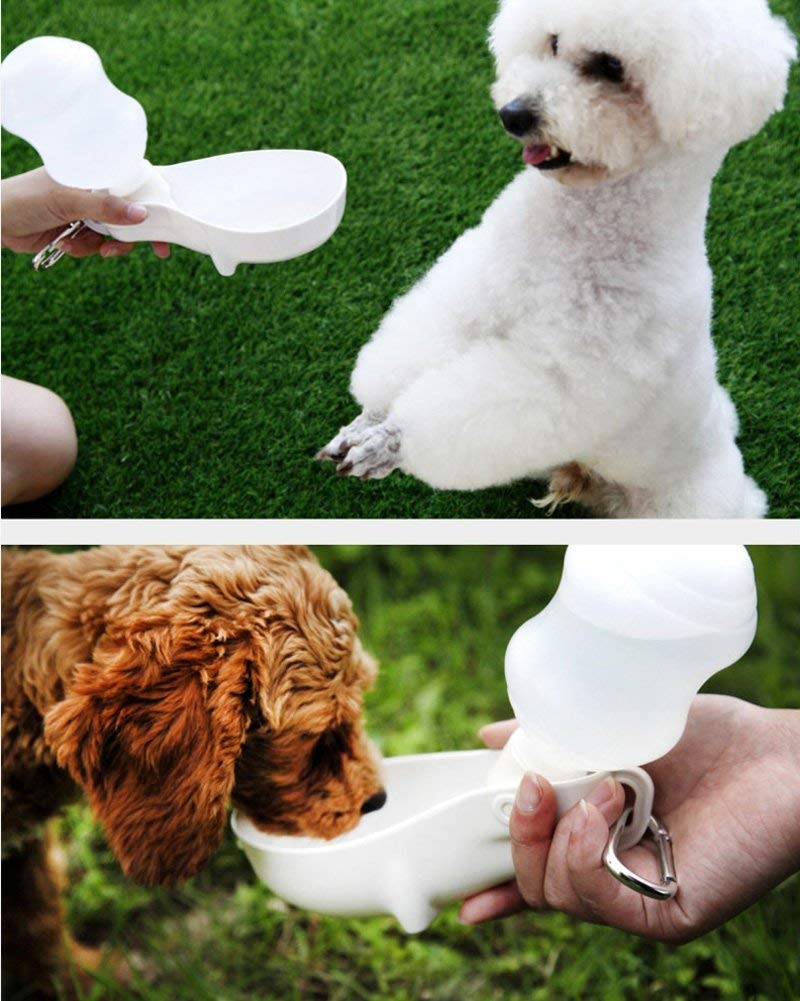 Also works as a portable feeder.
Encouraging Review: "I bought this for taking our dog camping. It is really handy because the bottom has small "feet" that keep it from tipping over like a small bowl can. Nice portable size too. Like the water flow into the cup. Just right." – Gail

Get it on Amazon for $14.90
13. A Whack-A-Mouse cat toy that will keep your feline busy for hours.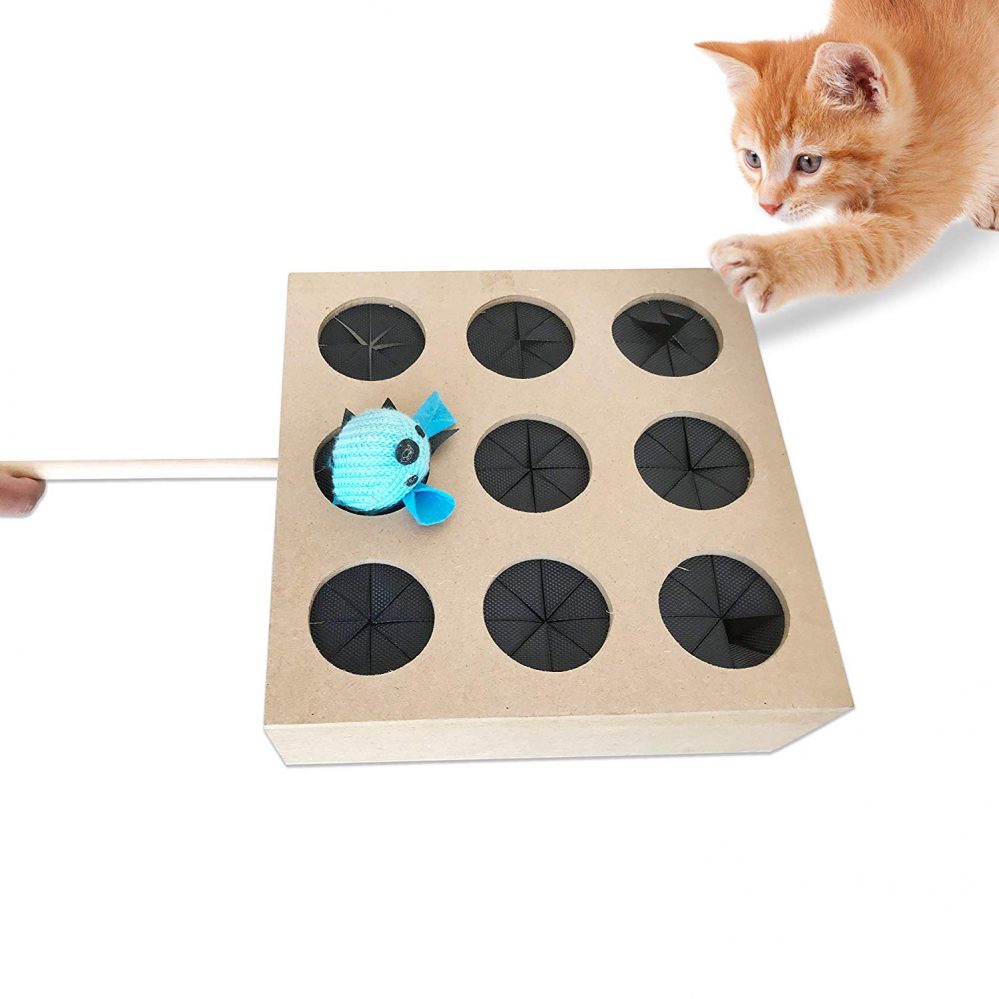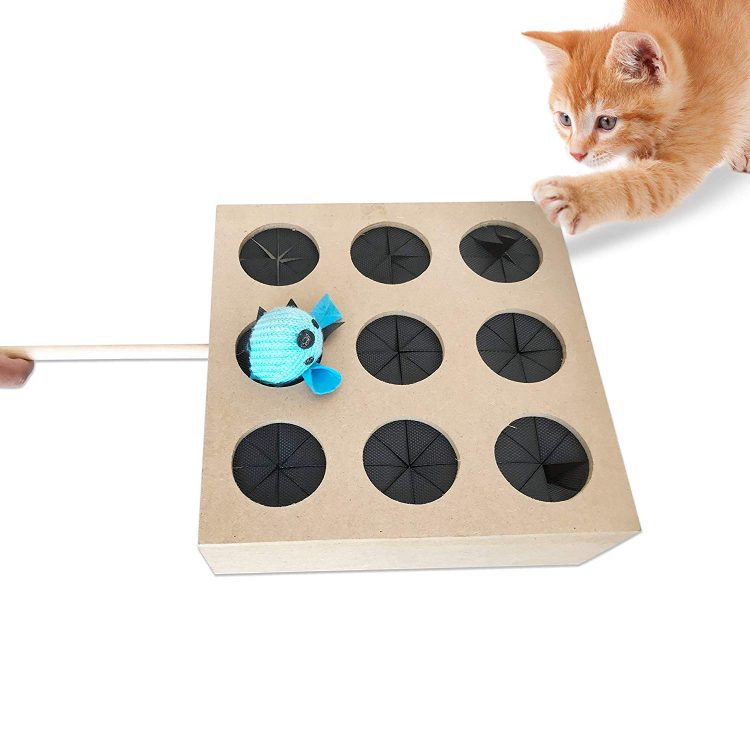 And hopefully not scratching you to death.
Encouraging Review: "My cat loves this toy! Its fun and interactive. I like that it has 2 sides to change up the difficulty." – Taylor
Get it on Amazon for $39.99
12. This Bluetooth speaker that's preloaded with calming canine music.
Works wonders for pups with separation anxiety.
Encouraging Review: "I bought this on a recommendation of a friend to use with my rescue chow chow who has PTSD. I play it when I leave the house. I've played it in the car on the way to and from the vet. I've played it when laying with her to brush her. I am convinced it helps her relax. My two chows and I have had some great naps together as we listen to it too!! I highly recommend giving this a try." – Joy L. Stanton
Get it on Amazon for $54.95
11. A 5-block modular cat tree that also works as a piece of chic home decor.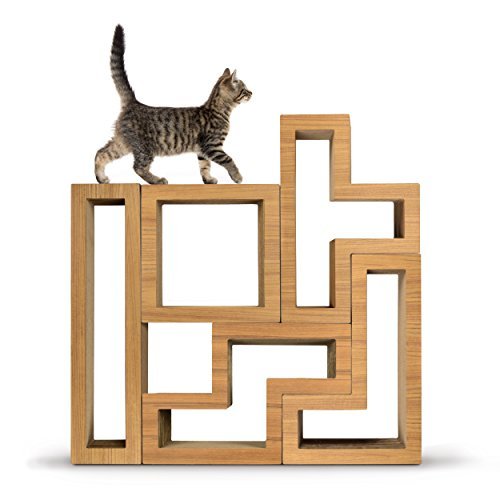 Multipurpose—that always helps us justify splurging on our pets.
Encouraging Review: "Excellent product! My cats love Katris and I love it even more due to its versatility. The only reason I am rating Katris at four stars is because of the price. It is on the expensive side. It is a wicked cool product. Cool things are always so expensive!" – Alysia Klein
Get it on Amazon for $269.95
10. This multi-pocket dog travel backpack, great for hiking and camping.
My pup has one of these and it's so nice for her little toys and doggy bags.
Encouraging Review: "Love this functional "backpack" for my pup! We just moved to Colorado and are looking forward to letting him hike with us and his very own stuff!!" – Stephanie Dowd
Get it on Amazon for $32.98
9. An interactive ball launcher your dog will go crazy for.
And you can be lazy AF.
Encouraging Review: "We have a lab puppy that will play fetch for hours on end and this has kept her more than busy! The gears did get worn down quickly which is not supposed to be normal. but I emailed their customer service and they sent me a NEW Ifetch within a few days of emailing them!" – Dylan Casady

Get it on Amazon for $199.99