If by some chance you have yet to explore Amazon's 'Interesting Finds' section, please do yourself a favor and go there NOW. Even if you aren't shopping for anything, there are so many wonderfully random things to look at. Do I need a dinosaur tea infuser? No, but do I want one and a new coffee mug to go with it? You bet I do. Honestly, the 'Interesting Finds' page should just be called the 'Treat Yo' Self To A Bunch Of Random Cute Sh*t Because You Deserve It' page. Then again, that's probably too long to fit on one page. Anyway, these are some of my favorite finds from Amazon's treasure trove of interesting items. Enjoy!
*Tbh, we may receive a small portion of the sales made on this page which we will probably use to buy the products on this page.
22. This adorable succulent planter that has an entire hedgehog family living inside of it.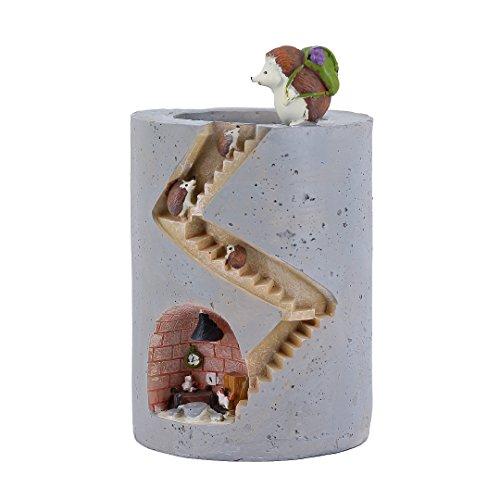 For those who'd rather not try to keep greenery alive, this cute gift also makes for a great pencil holder/desk accessory.
Get it on Amazon for $20.99
21. A mini USB-powered humidifier that will keep you breathing easy no matter where you are.
Works in your car, at home, or at the office (and it's super cute).
Get it on Amazon for $18.99
20. This stunning minimalist cat ear ring.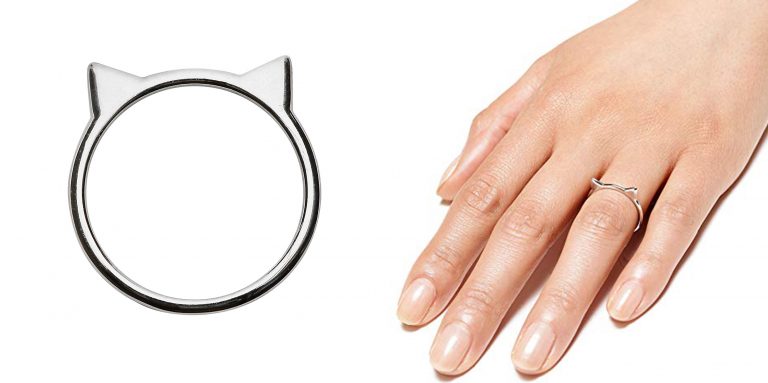 For the feisty feline inside all of us. It's also available in gold and rose gold.
Get it on Amazon for $19.99
19. A box sign every dog lover needs in their life.
Literally, the only two things I'll ever need.
Get it on Amazon for $7.88
18. This ceramic purple coffee mug that comes with a matching lid to keep your coffee warm for longer.
Available in 10 different matte shades and comes with a tiny stirring spoon.
Get it on Amazon for $12.99
17. This mustard pompom beanie just in time for fall.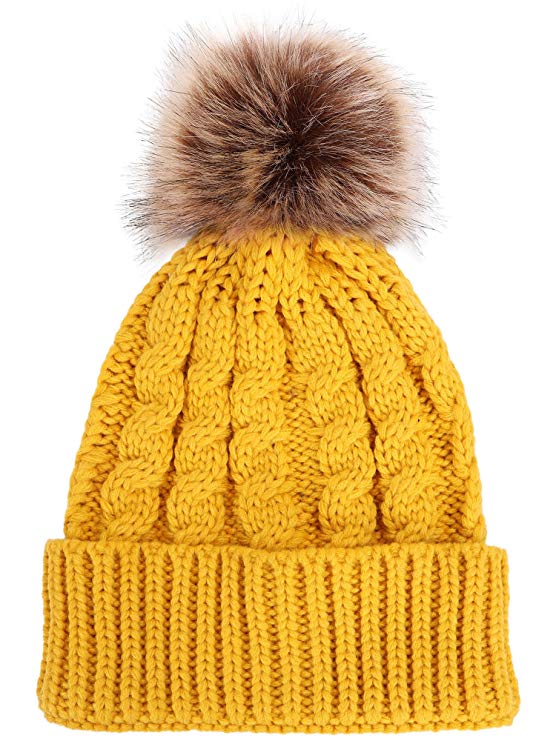 You can also purchase it in more neutral tones if bright yellow isn't your thang.
Get it on Amazon for $14.99
16. A jar of vanilla espresso almond butter you'll probably just eat with a spoon.
Who needs to spread it on bread when you can scoop it right out of the jar? I mean, it is all-natural.
Get it on Amazon for $14.28
15. This self-therapy notepad that'll help you self-diagnose and deal with what's bothering you.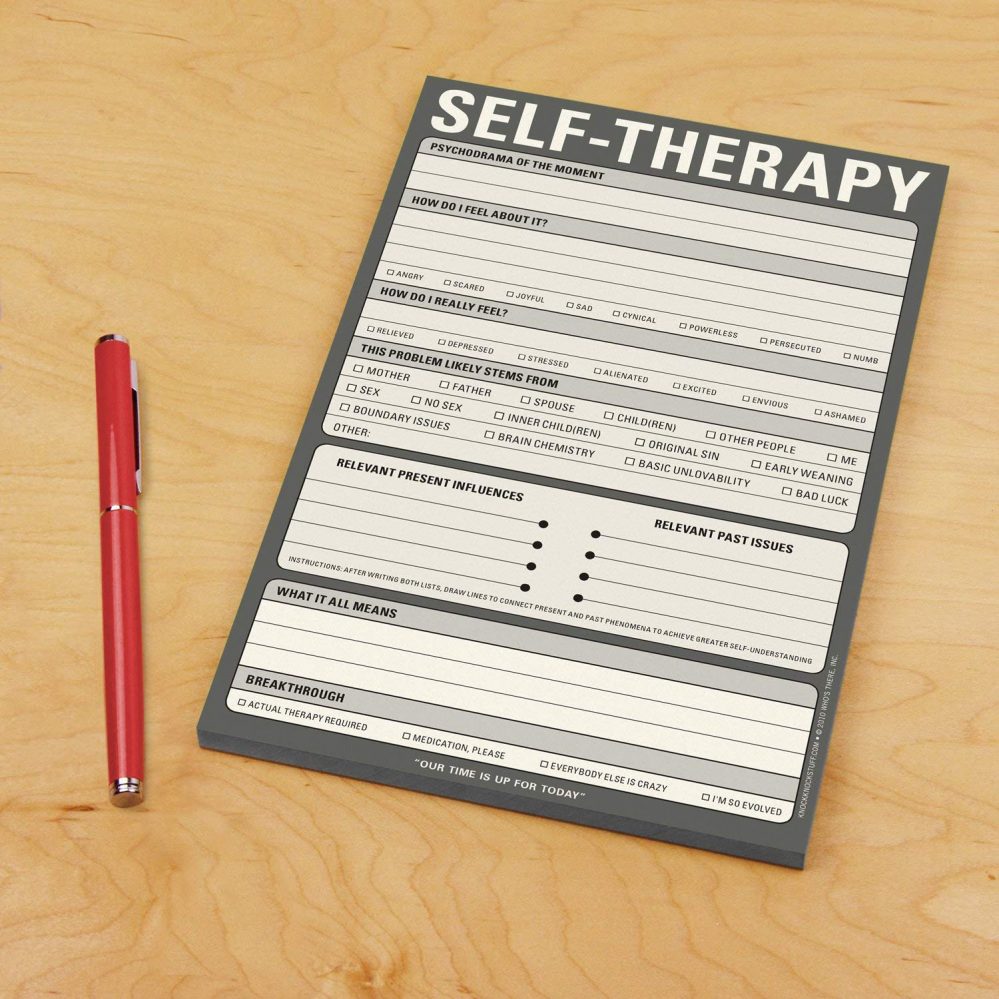 Note to self: order 3 of these at a time.
Get it on Amazon for $7.11
14. This helpful little wooden elephant who'll hold on to your most important items.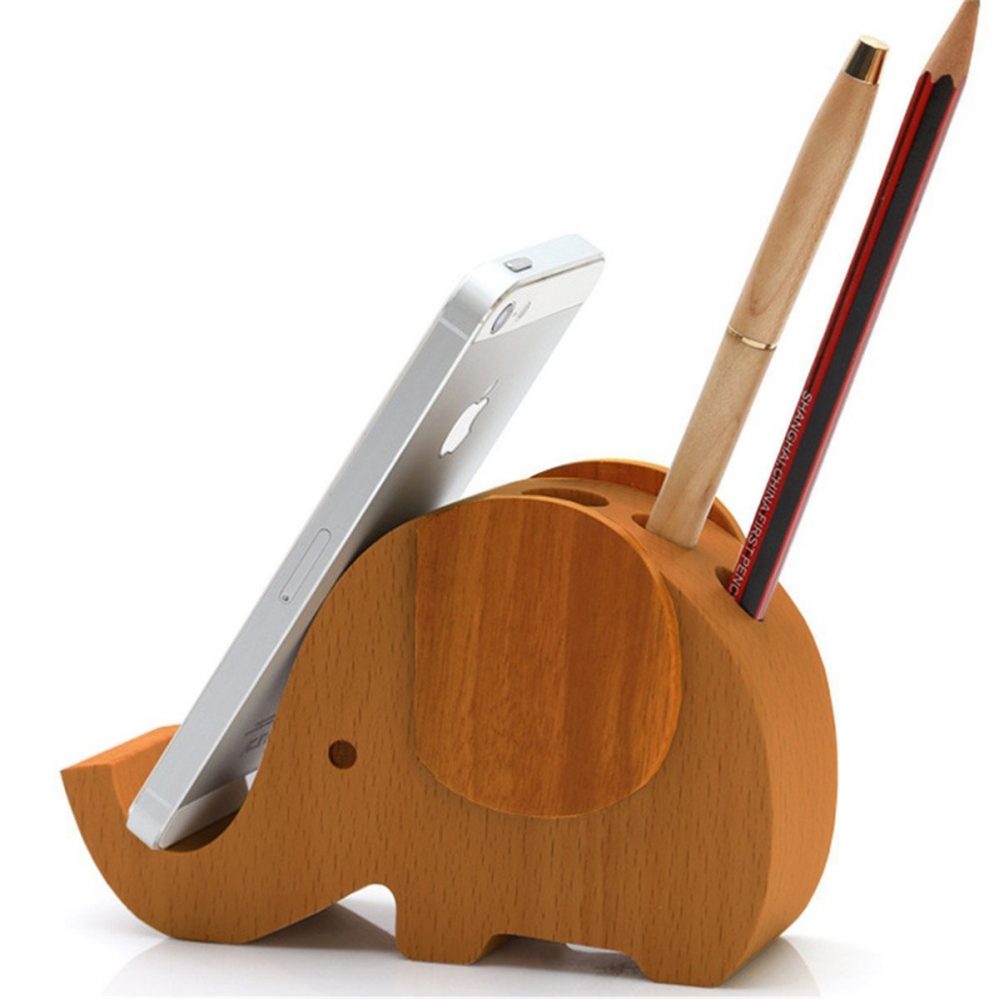 And gives you something to smile about at work.
Get it on Amazon for $9.99
13. A set of 72 colored pencils for those days when you need a little creative therapy.
Adult coloring book, here I come!
Get it on Amazon for $18.99
12. This geometric art deco necklace that adds some vintage flair to any outfit.
This designer also makes earrings and other unique pieces.
Get it on Amazon for $42.00