As long as there've been boobs, there's been boob troubles. Sweat, bras, size worries, weird clothes, just to name a few. And as long as there's been boob troubles, there've been jokes about those boob troubles.
If you're a person with boobs you might appreciate some of these hilarious boob jokes. Because who are we in this world if we can't just occasionally let a joke get the breast of us. (Yikes.)
1.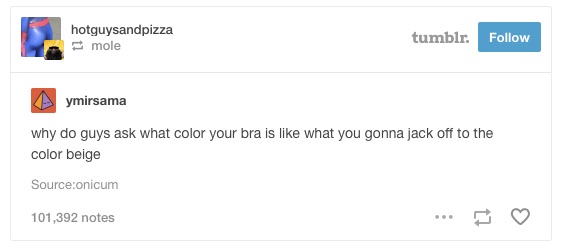 2.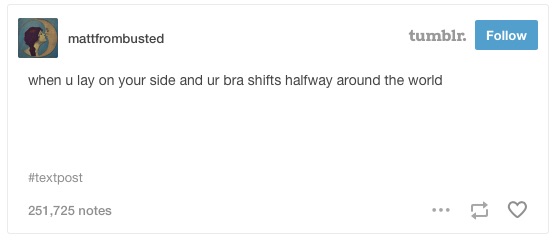 3.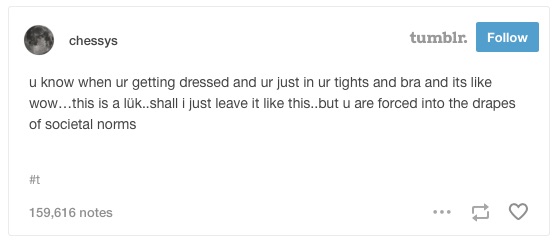 4.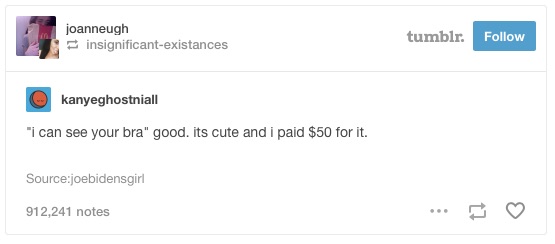 5.
Just slung my bra off & threw it to the other side of the couch where there are already 2 other bras. If my math is right, it's Wednesday.

— bubble girl (@JessObsess) June 6, 2013
6.
The ones you keep closest to your heart hurt you the most.

Like the underwire in my bra that tried to stab me.

— Jes (@JesKeepSwimming) December 9, 2014
7.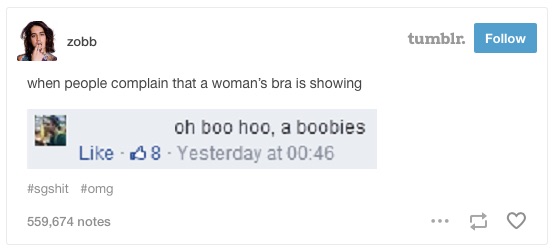 8.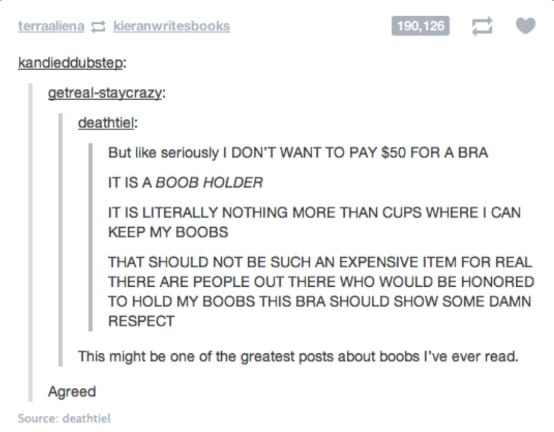 9.
Push me aside, but I will come back. Hide me, but I will always emerge.
I AM POWER.
I AM RESILIENCE.
I AM A BRA STRAP.

— Mara "Get Rid of the Nazis" Wilson (@MaraWilson) September 11, 2014
10.