Any girls who have a larger-than-normal chest knows that it's not all "fun and games and sexy selfies."
While our girlfriends love to tell us they'd "give anything to have our chests," we would do anything to get rid of them ASAP. Sure, having big boobs seems like it's an amazing asset, but in reality, it's a pain in the a** in the worst way possible. It makes us look 10x bigger than we really are, shopping is mission impossible, and forget working out.
1. You cannot leave the house without a bra on–ever–unless you want to look like a saggy, slob kabob.
2. You can't buy a bra at just any store–especially on sale. You have to go to specific places you know you fit into.
3. And, you can't get super cute, lacey, sexy bras. Nope, they never make them in our size.
4. You can't buy dresses and tops online, because you're not sure if your girls will fit into them.
5. You can't buy bathing suits that come as a matching set. You need the mix and match section ASAP.
6. You can't run without looking like a porn video shoot.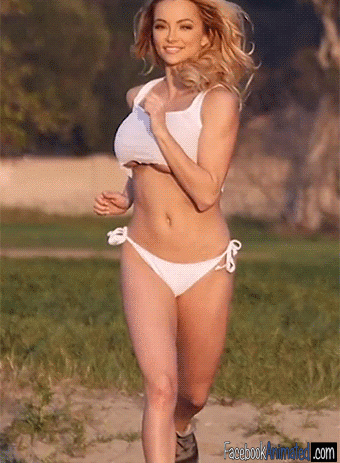 7. And, you can't go to the gym in just one sports bra.
8. You cannot wear button down shirts without a button or five breaking after one or two wears.
9. All those cute bralettes that are wireless and sexy? Yeah, you can't even look at them.
10. You can never take your bra off without some crumbs falling out onto the floor.
11. Whenever you sleep, you can't keep both your boobs inside your tank top–ever.
12. You can't wear anything remotely low-cut without looking like a huge slut.
13. You can never have a nickname that has to do with anything other than your boobs.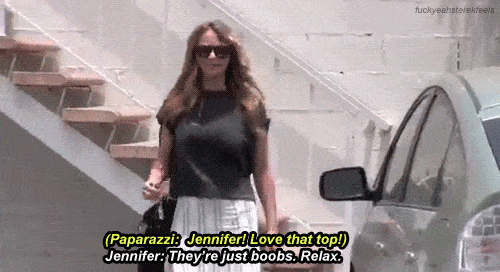 14. You can't wear shirts that are halters, racer-backs, or strapless without showing off your entire bra.
15. You can never get a dress for a formal event easily–like proms, weddings, and parties.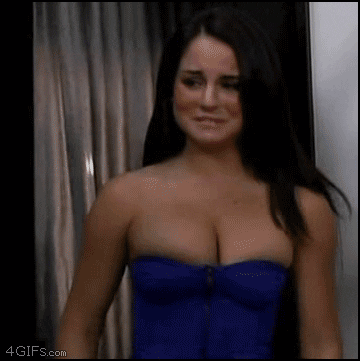 16. You can't imagine a time more painful than when your boobs are swollen on your period.
17. You can't wear anything with built-in bras.
18. You also can't wear anything with "padding."
19. You can't spend a summer day without a complete pool of boob sweat.
20. Laying on your stomach? Yeah. Ok.