"One Tree Hill" has always been one of those TV shows that will go down in history as one of the best "high school" series of all time. The small town of Tree Hill, North Carolina had some big, big drama and storylines between all the characters on the show.
Regardless of what you believed, who you liked most, or who you "shipped," there were those moments in the show that inspired you to be a better person and live your best life. For me, growing up as a teenager, Sophia Bush's character of Brooke Davis was one that pushed me to be who I was meant to be–a strong, successful, powerful woman.
11. When she thrived throughout her youth without her parent's help.
Any teen needs their parents to fall back on sometimes, or even her siblings. But, Brooke Davis made it through her life without her mom, dad, or any siblings. Her parents up and left her and moved to Cali while she stayed in Tree Hill and thrived. She made her own company, her own way, and found success without her parent's help (until Victoria, of course, came to ruin everything). She showed that you can get by in life by teaching yourself how to survive.
10. When she showed, firsthand, that you can't judge a book by its cover.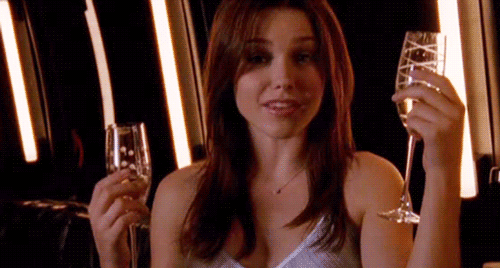 Brooke was the ultimate "popular and party girl" at the beginning of the show. In any high school, she was the stereotypical airhead, the one who had no heart, no depth, no soul. But throughout the show, she proved that people can change, there's more to everyone than meets the eye.
9. When she proved that you can have it all, but what matters is family.
Brooke not only was the captain of the cheer squad in high school, she was also the student council president. She had her own fashion empire and more money than she "could ever need." It seemed as though Brooke was at the top of the world, but when she found out she couldn't have kids, it was a rocky road for her. Brooke proved that success isn't everything–unless you have family and love to share it with.
8. When she proved friendship trumps everything.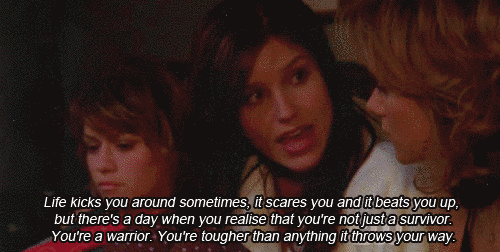 Brooke inspired me to always be a better friend in life and always leave my heart open to forgiveness. Peyton hooked up with her boyfriend not once but twice. In the end, she put her pride aside and realized that life is too short to hold grudges, and in the end, you need good people by your side. No matter how badly she got hurt, Brooke always forgave.
7. When she taught me being honest is better than holding back.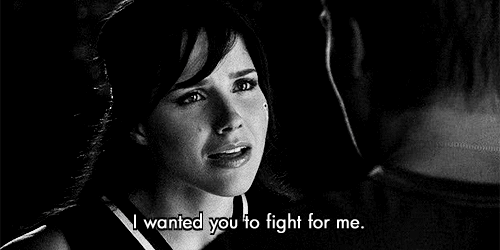 Even if Brooke got hurt by having her heart on her sleeve, she was always honest with who she is and how she felt. There were a lot of times throughout the series where she didn't hold back, and, that's inspired me to always live my truth and tell people exactly how I feel.
6. When she was a survivor.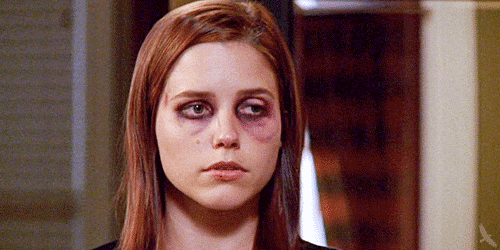 In the later seasons, Brooke's a victim of assault and abuse. She's scared to leave the house and afraid to let anyone see her face at first, but she opens up about the situation and shows that when you're down, the only way to go is up.
5. When she proved the motto "once a cheater, always a cheater."
Getting back together with Lucas may have shown that Brooke forgives, but it also made me realize that I would never get back together with someone once they cheated on me. No matter how much I love someone, there's always going to be the lack of trust there holding us back–or, they may cheat on me again…with the same girl.
4. When she saved people's lives, multiple times, showing that selflessness goes a long way.
Throughout the show, Brooke was there for everyone–both physically and emotionally. She saved Jamie Scott's life when he was drowning, she saved Peyton from Stalker Derek. There are countless times she was there for her friends and family as a shoulder to cry on, or trying to get them out of a bad place. She showed that being a good friend, a good girlfriend, and a good daughter changes people's lives more than you'd imagine.
3. When she taught me drinking from the bottle is always okay.
Still do it, still proud.
2. When she taught me that labels don't define me.
In one 45-minute episode, Brooke taught me that labels and how people see me should never affect the way in which I see myself. At the end of the day, the only opinion/perception that matters is my own–no one else's.
1. When she taught me to always know my worth.
No one had Brooke Davis' back like Brook Davis. Through the ups and the downs, Brooke never lost her ability to be a strong, powerful, "know your worth" kind of girl and woman.