Did you ever have a hilarious or embarrassing photo of you as a child with Santa? Not every kid liked getting their picture taken with the big man in red. Those kids probably thought 'what is with this old guy with the long white beard and red suit asking what we want for Christmas?' Also, no one likes to have their picture taken 45 times. You know how parents today are. They just have to get the best shot of their kid to share on social media. Nothing could go wrong, right? Think again. We found some of the funniest ones to share with you.
1. Poor little girl, get her away!

Photo Credit: Today Show
2.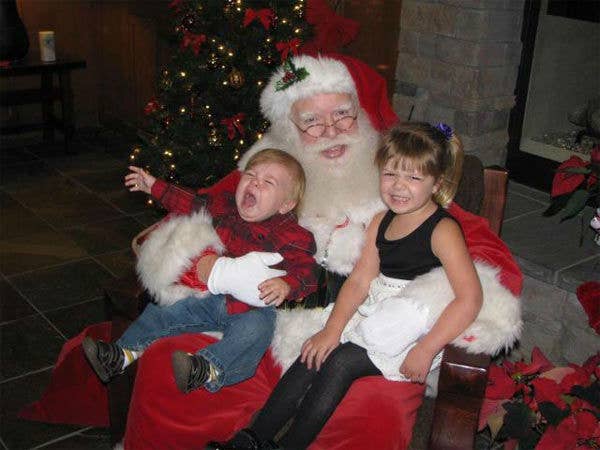 Photo Credit: BuzzFeed
3. At least someone is content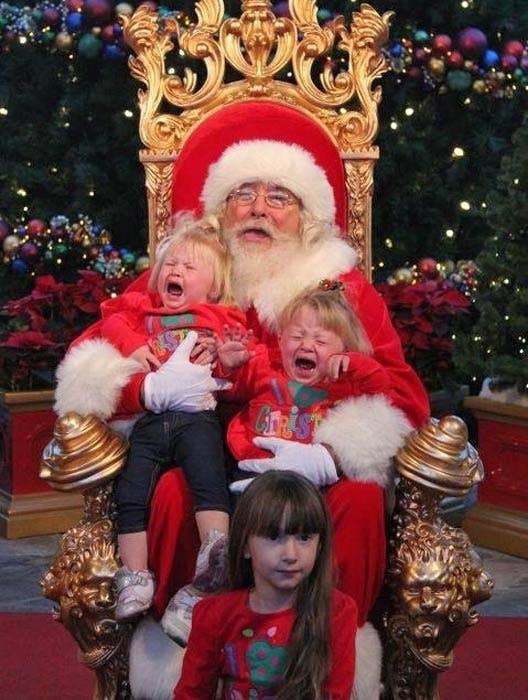 Photo Credit: BuzzFeed
4. Just let her go..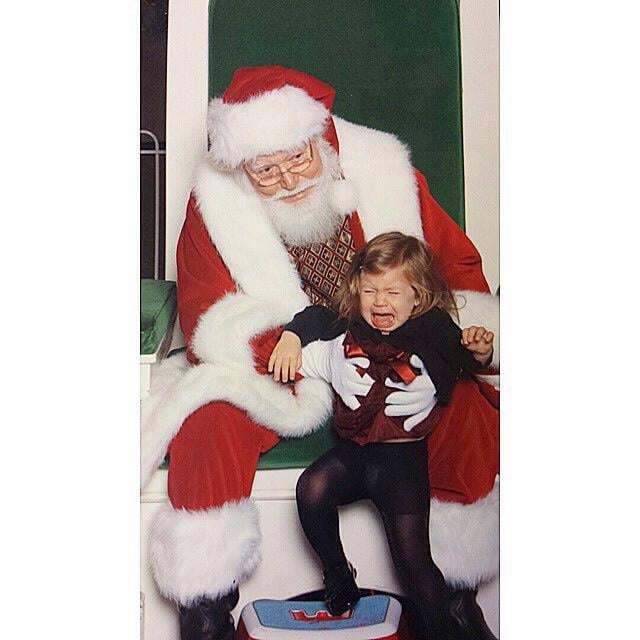 5. I'd be scared too…

Photo Credit: PopSugar