Some people don't understand how social media works. Like, for example, your grandparents who try to write on your Facebook page but end up posting it to their status by accident. Or, your mom who is trying to text you some personal information, but ends up just commenting on a photo of yours and now everyone knows you still take Flinstone Vitamins. Thanks, mom. Apparently, someone else who doesn't know how social media works happens to be Donald Trump Jr., the son of the President of The United States. While Trump Jr. has a bunch of things on his plate right now, such as testifying in front of the House Intelligence Committee about his undercover operations to "get the 411 on Hillary Clinton during the election," he found some free time to like a tweet about – anal bleaching.
Now, I'm not anti-anal bleaching. I'm not anti-anal anything, in fact. I'm all for keeping an open mind when it comes to all things anal. But, when you're the son of the President of the United States and you're about to testify on a trial that may be the deciding factor of whether or not your dad stays in the White House, you may want to keep your fingers off the anal tweets.
A Twitter account called @TrumpsAlert (they spend their entire lives tracking the Trump family's whereabouts, aka the true heroes) posted this on Twitter.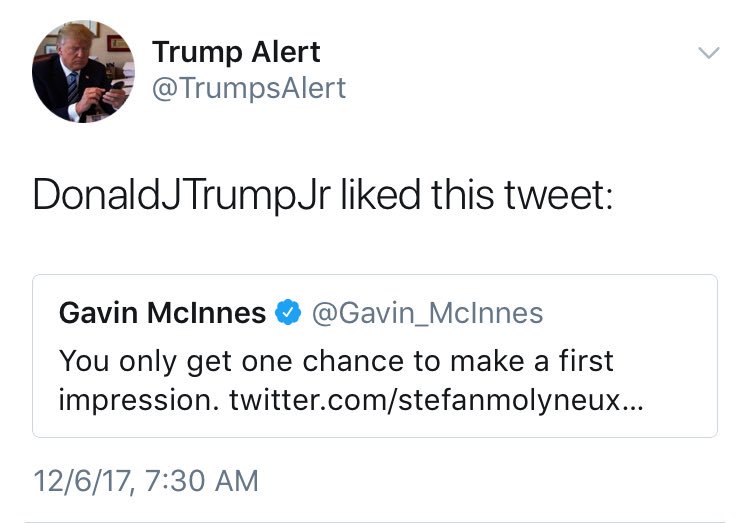 Here's the original tweet he liked: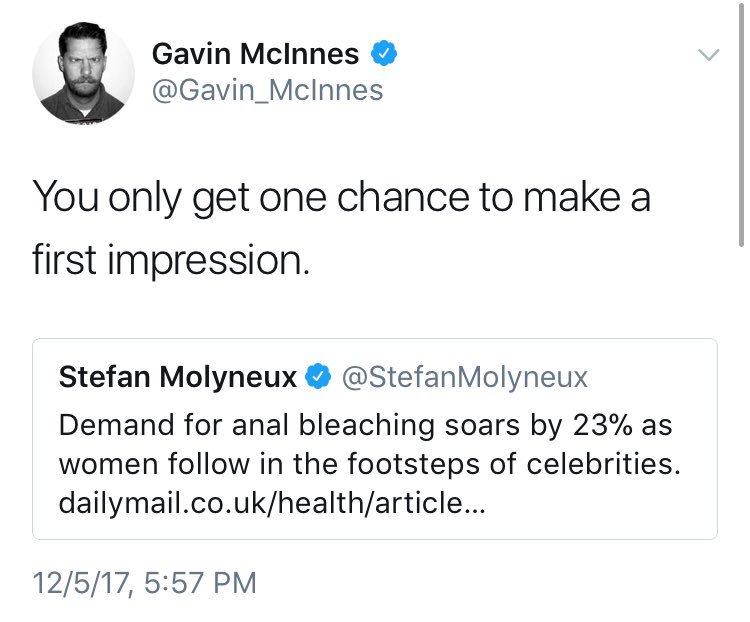 And then:
Demand for anal bleaching soars by 23% as women follow in the footsteps of celebrities. https://t.co/UAUHaQjmxp

— Stefan Molyneux (@StefanMolyneux) December 5, 2017
That's pretty awkward. Someone tell Trump Jr. how Twitter works – if you like a tweet, everyone can see it, my dude. Apparently, someone informed him because he unliked it pretty quickly. Oopsies!