Singer and artist Sia has always been known for being a bit different. Her outspoken persona and incredible voice have given her the ability to rise up the latter of success not only recently, but for several years in the industry. As many forget, Sia has been slaying the charts for decades, and now, she's landed the gig as the spokeswoman for MAC's 2018 Viva Glam Campaign – a true honor. Past spokeswomen for the campaign have been artists such as Rihanna, Lady Gaga, Cyndi Lauper and even Lisa Marie Presley. The campaign is so incredible because all of the proceeds from products sold go directly towards efforts to help end AIDS/HIV.
MAC shared the photo of Sia for the launch of the campaign, featuring her signature lipstick that will be available for purchase on MAC's official website and in-stores, too. The color is a perfect representation of Sia as an artist, as the vibrant red creates the look of a "powerhouse woman on a mission."
The lipstick retails for $17 and will be available starting January 25, 2018. Seeing as all $17 goes towards helping defeat a serious illness and disease, there's no reason to hesitate when buying it. Plus, this color will be your favorite red to-date. And, there's no better time than the winter to vamp up your makeup collection for a bold and beautiful lip – especially when we're always in dark colors during the colder months.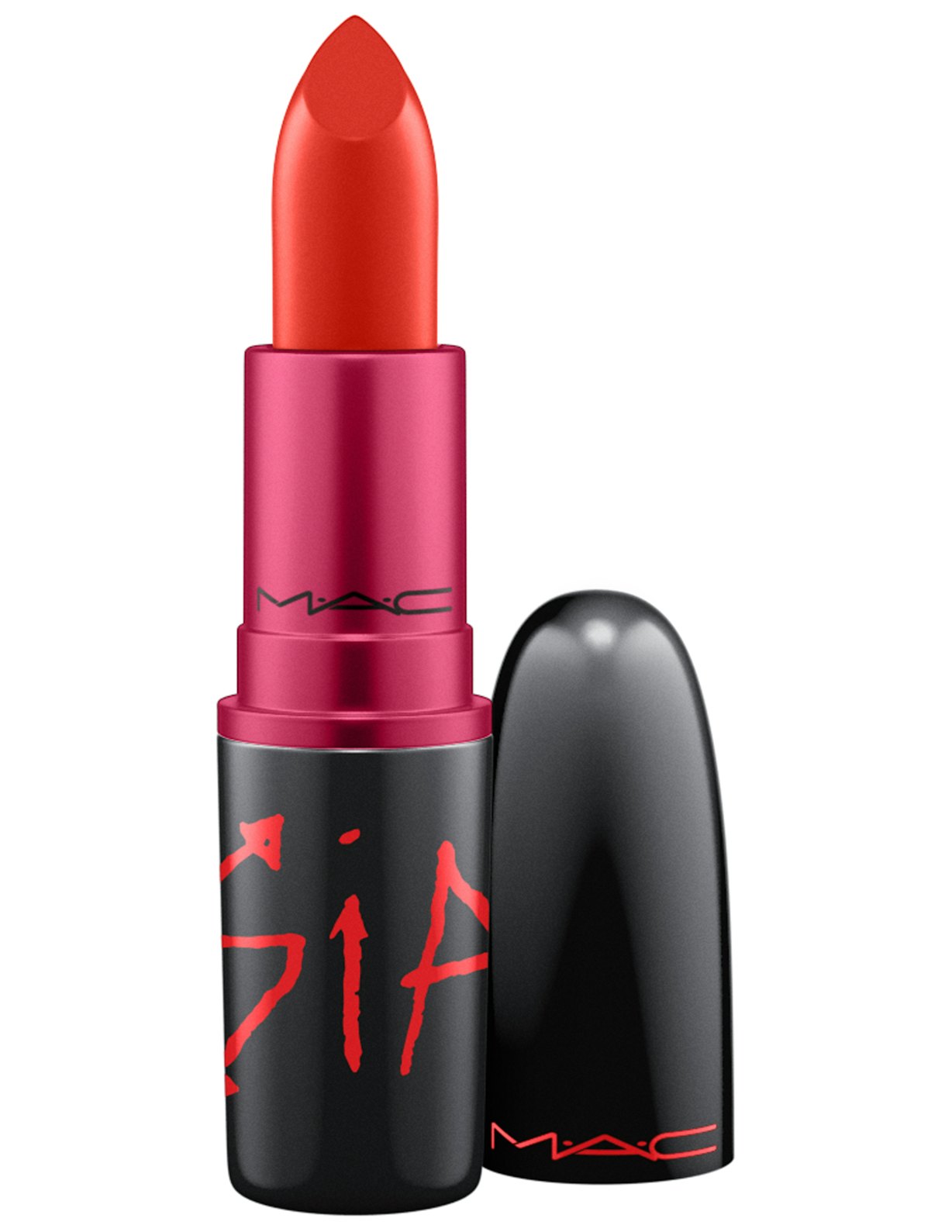 Some fans of Sia's were extremely excited for this opportunity for their girl, Sia. Others, however, were extremely disappointed and hurt that Sia would support MAC.