When you dress up as someone for Halloween, there's always a chance that you're going to show up somewhere wearing the same costumes as someone else. For us average ass people, it's normal to walk into a party and see a girl wearing the exact same costume – we dread it, but we know it's bound to happen. When you're a celebrity, it's kind of weird when someone rocks the same costume because literally everyone and their mother will see it – especially if you're a celebrity like Kim Kardashian.
Both Kim Kardashian and Demi Lovato dressed as late Mexican-American singer "Selena" for Halloween this year. While both costumes absolutely killed it, the two powerhouse women received very different reactions to their costumes, which – not going to lie – really f*cking pissed me off. They took inspo. from this red jumpsuit Selena rocked at a concert.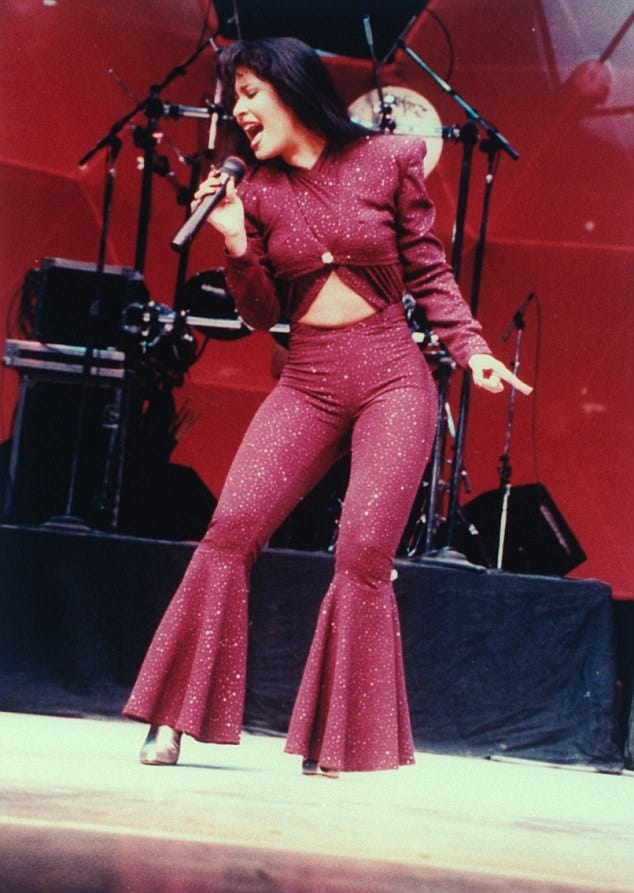 Here's Demi Lovato's version of Selena: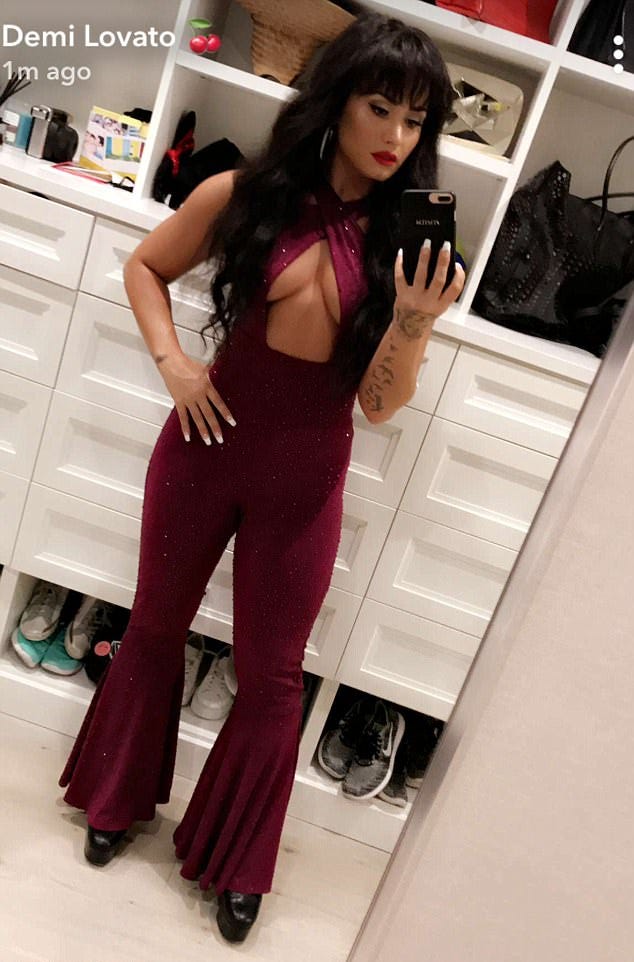 People were obviously obsessed with this look, because, she looks amazing.
Demi Lovato as Selena is perfection ?? pic.twitter.com/ynrqAQ9dxx

— Bee (@ImNotFreddy87) October 29, 2017
DEMI LOVATO AS SELENA … I'M HERE FOR THIS ?? pic.twitter.com/75bNzOLkIq

— joseph ??? (@stussyjoseph) October 29, 2017
Demi Lovato as Selena is EVERYTHING!!!! pic.twitter.com/AkenvIqw9x

— LIV? (@ShepherdAllivia) October 29, 2017
Everybody needs to appreciate Demi Lovato dressed as Selena Quintanilla. pic.twitter.com/Zfuirwv0jL

— John. (@starboyz1) October 29, 2017
DEMI LOVATO DRESSED AS SELENA. I AM SWEATING. pic.twitter.com/6Lo5GP5JsV

— konfectionery kween™ (@muhhhrie) October 29, 2017
Demi Lovato looks undeniably gorgeous as Selena Quintanilla for Halloween!?? pic.twitter.com/eQof5Sxm9z

— Pop Crave (@PopCrave) October 29, 2017
Now, here's Kim Kardashian's version of Selena:
My fave Selena!!!! pic.twitter.com/DVKSSRxnxy

— Kim Kardashian West (@KimKardashian) November 1, 2017
But, unlike Demi Lovato, people were pretty f*cking rude to Kim.
Part of me just isn't okay with Kim Kardashian dressing up as Selena for Halloween. I doubt she appreciates how amazing she was. ?

— Teishi Jade (@Teishi_Jade) November 1, 2017
Kim Kardashian dressed as Selena makes me so uncomfortable

— melissa (@melintheskyy) November 1, 2017
Selena watching Kim tryna dance pic.twitter.com/s3Iqaq1Xjd

— Ale (@AbsolutelyRico) November 1, 2017
Kim K dressed up as Selena. Nope. I'm not here for this. Halloween is cancelled.

— ㅤㅤㅤ (@DVISYMNDZ2) November 1, 2017
Who told Kim Kardashian she can dress up as Selena ? pic.twitter.com/qluQlsbDhI

— ♏️✨ (@marisolzorina) November 1, 2017
Kim Kardashian had to nerve to start dancing in her Selena costume, bitch don't you ever disrespect the queen. No Rhythm Ass Hoe!

— Jackiee Harrison (@jaanckiee) November 1, 2017
Watching Kim K's snap of her trying to dance like Selena and all I could think is.. pic.twitter.com/sFMjTPVaYW

— Liseth Hernandez (@OhLizzieDizzie) November 1, 2017
I have one f*cking question y'all:
All you sensitive bitches didn't have a problem with Demi Lovato being Selena for Halloween but as soon and Kim K does it, it's a problem???

— Kim Nicole (@kimberlynic_) November 1, 2017
What is it about Kim Kardashian that everyone loves to jump on top of her until she can't breathe? If you're going to say that something is wrong – everyone should be wrong. Not just one person. How can Kim Kardashian be so over the top and "culturally appropriating" Mexican-American culture, but, Demi Lovato isn't? If you were to ask me, Demi went a bit further than Kim did because – the girl has her whole underboob area out and about. But, if you're going to hate on Kim for being Selena, you damn well better serve Demi that same bitter-ass attitude.
Lay off the salt, y'all.