6.
7.
[watching our kid play at the park]

ME: awww, he got your anxiety with strangers
HIM: and look, your irrational fear of birds!

[we smile]

— spaceghoul incognito (@iamspacegirl) March 19, 2016
8.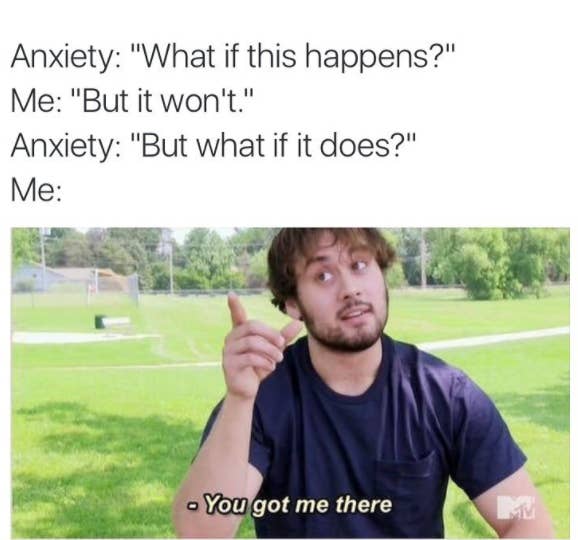 9.
I get anxiety when I hear abt someone else's anxiety & I don't have that type of anxiety cuz I think there's something wrong with my anxiety

— markydoodoo (@markydoodoo) December 2, 2016
10.
Oh, look at the time. It's anxiety o'clock.

— Michael, still here (@Home_Halfway) December 4, 2012