Life is a little more fun if you color outside of the lines. Break the rules. Pronounce gorilla like tortilla. See. Wasn't that fun? Now try the next 15 words and have yourself a ball. You deserve it.
1.
"Pirates" except it's pronounced like "pilates"

— Ryan Brady (@RyanBrady01) September 7, 2017
2.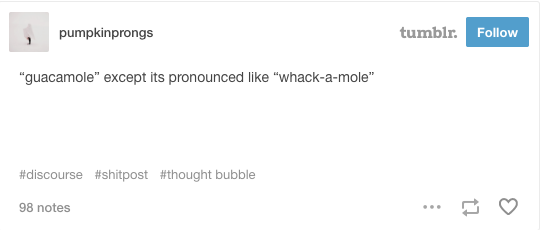 3.
4.
what if wallet was pronounced like ballet

— kendrick lamartha (@worldsbestda) September 27, 2017
5.
Crevice except pronounced like ceviche

— t as in troix? (@provoloned) September 2, 2017