Recently, Ariana Grande headlined two weekends in a row of the Coachella Music Festival in Coachella, California. The Grammy-Award-Winning singer produced not one, but two albums in less than a year that broke records, topped charts, and truly won over millions around the world.
During the second leg of Coachella, Grande decided to invite a friendly face on stage whom she has known for years—having shared the same manager for the majority of her professional career; Justin Bieber.
The moment was something fans have been waiting for—as Bieber hasn't performed publicly and live for over 2 years. However, people on Twitter began pointing out that Bieber was "clearly" lip-syncing overhis track, "Sorry."
Justin Bieber struggles to lipsync at Coachella 2019 pic.twitter.com/uiA4Vsqk1A

— tamie (@greatbasic) April 22, 2019
So Ariana just impromptu brought Justin Bieber out for him to lip sync the whole song except for like half a verse… Biebs get it together #Coachella #ARICHELLA

— alejo (@HeartbreakDemi1) April 22, 2019
ari rlly brought out justin bieber to lip sync and awkwardly annouce that he's coming back i meannnn

— quarantined cat (@DearCatherinee) April 22, 2019
oh…… justin bieber…… lip syncing at coachella…….. why ……why……oh no pic.twitter.com/6d9HuNBA8J

— ben freeman ! (@b3nfreeman) April 22, 2019
ariana grande brought out justin bieber and he is lip syncing and he FULLY just missed his cue and got exposed

— sierra ???? (@sierramraymond) April 22, 2019
After people online kept talking about it, E!'s Nightly Pop host Morgan Stewart brought it up on national television. Stewart and her co-hosts basically ripped Bieber apart.
this is what she said pic.twitter.com/jal2BE6eUB

— kk (@godisagrnde) April 24, 2019
Bieber himself got on Twitter and decided to reach out to Stewart, dragging her for bullying him after he took a 2-year hiatus.
@Morgan_Stewart just saw a video of you ripping me to shreds saying I was lip-syncing. They played the song and i just sang overtop of it.. regardless why spend your time tearing people down. It's People like you that are bullies at school that are making kids suicidal.

— Justin Bieber (@justinbieber) April 24, 2019
@Morgan_Stewart imagine if you spent even half the time you spend laughing at other peoples expense actually building people up and encouraging people how much positivity you could bring. What hurts about this is the fact that you have a platform to make a difference

— Justin Bieber (@justinbieber) April 24, 2019
And rather than try and make people feel accepted and loved you find things to pick apart like the world isn't full of that already.. we can find something negative to say about anything or anyone

— Justin Bieber (@justinbieber) April 24, 2019
Ariana Grande decided to stand up for herfriend and give everyone online the facts of the performance—like, it was decided literally 10 minutes before it happened.
She also added:
Circling back. Your fans, friends, and the world is thrilled to have you back. Everyone was so happy to see you smile like that. No one will ever understand how it feels to be you, but it's not their job to. Take care. Make music. You are loved. P.S. everyone in that video will be streaming. I don't like when people try to ruin beautiful moments for my friends."
Justin Bieber's wife, Hailey Baldwin, was happy to see Grande supporting him.
People online were happy to see both Bieber, Grande, and Baldwin supporting each other—as both have gone through rough times in the public eye.
I'm so here for ariana and justin supporting each other, like they both deserve so much love and support and tbh nobody gonna fully understand what they go through with being famous on top of everything else they're going through so I'm happy they got that friendship

— georgia (@lovingsweetener) April 25, 2019
i just want to appreciate justin bieber's and ariana grande's friendship real quick. they support, appreciate and care about each other. they are some of the strongest people on the planet and they deserve nothing but the best. we love and stan the prince and the princess of pop! pic.twitter.com/X5ILfCqeu7

— reaction pictures and memes (@reactionsmemes) April 24, 2019
i love ariana and justin so much. seeing them support each other makes me so happy. my favourite people ever. ????

— gigi (@quitrems) April 24, 2019
Justin calling out wrong bullying people …
ariana grande supporting justin…
Ya'll i support such right people…

— Sarah???? (@seokgcfk) April 24, 2019
justin and ariana were really hyping each other up and i truly love the support they have for each other

— tejal (@safewithjustin) April 22, 2019
justin, ariana and hailey are killing me today????. i'm all here for this support and love that goes between all of them

— maria⁷ (@jdbiebstear) April 24, 2019
You heard it here, haters, no one has time for your negativity.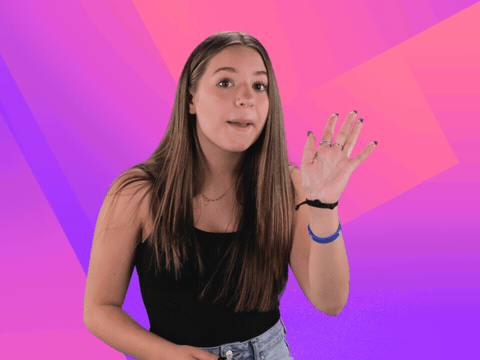 h/t: BuzzFeed