What in this world is better than an adorable, cuddly and tiny little puppy? Nothing – that's what. There are few things that inspire more happiness than little baby puppies – their innocence, their little paws, their tiny itty bitty faces. Puppies are the very things that are keeping America together at the moment – trust me. If you were to ask me what I want for my birthday, Hanukkah/Christmas, my anniversary, as a wedding present – easily, my answer will always be "puppies." So, when I saw that this bride traded in traditional flowers at her wedding to carry puppies down the aisle as bouquets – I lost my sh*t.
Samantha Clark, the bride, wanted to find a way to inspire people to adopt rescue puppies in need of a home at her wedding. While she has three dogs of her own at home – she wanted to incorporate dogs into her special day. Instead of using her own dogs, that "already have a loving home," she reached out to AHeinz57 Pet Rescue and Transport, a rescue shelter based in Iowa. After Hurricane Harvey,  the rescue group had taken in more than 100 animals who were abandoned or lost in the hurricane.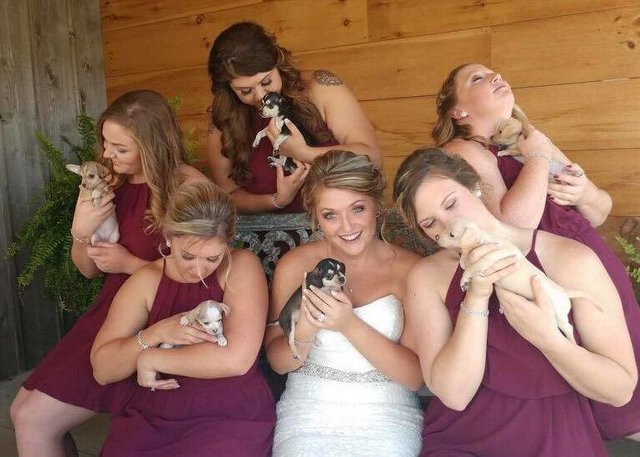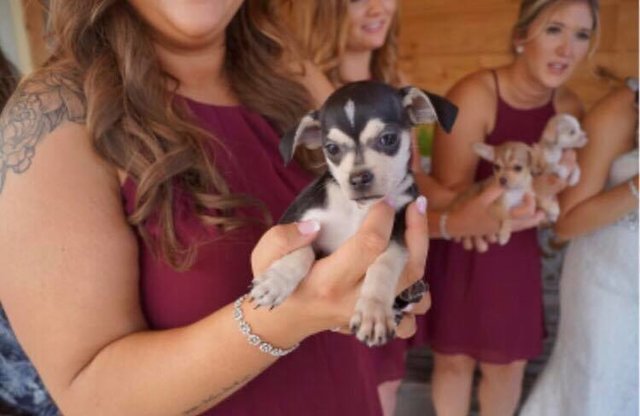 The rescue group was more than happy to be involved in Clark's special day – and, Clark found a way to encourage people at her wedding to adopt.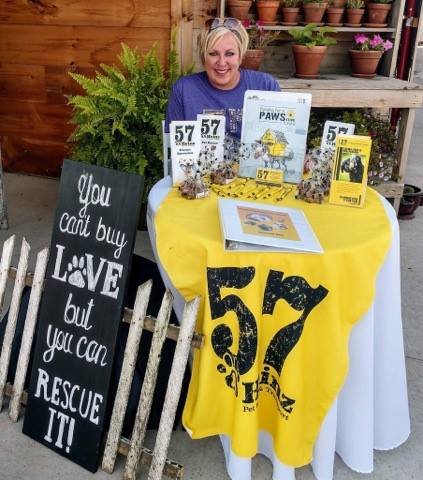 Besides having her bridesmaids and groomsmen walk down the aisle with some of the most adorable rescue puppies at the shelter – Clark and the rescue group set up a booth at her wedding that encouraged people to adopt dogs from their shelter. And, according to both the group and Clark – dozens of guests submitted adoption applications.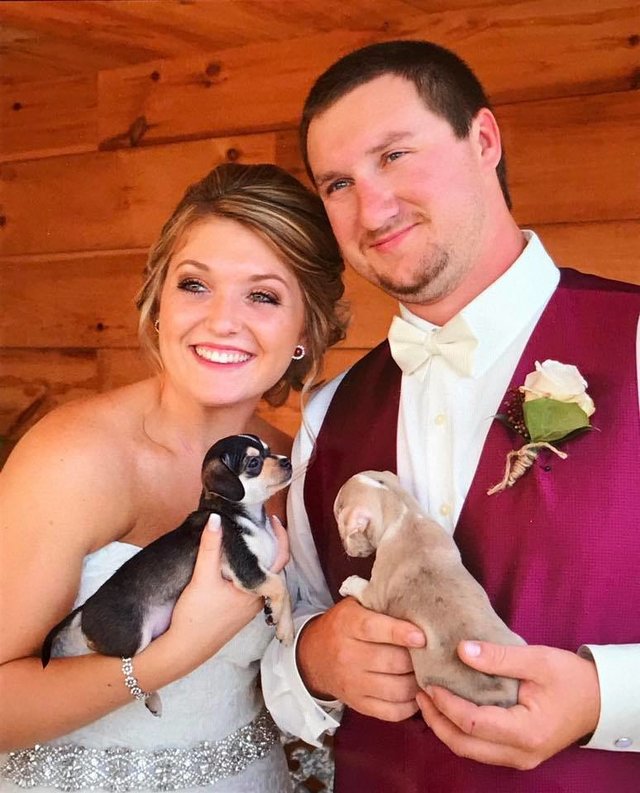 What better way to celebrate love than by spreading love and making families grow just a little bit bigger? This is the absolute definition of #WeddingGoals.