People love to photograph every big moment in their lives. Birthdays, graduations, engagements, weddings, pregnancies, births – you name it, people take pictures of it. Some people pay photographers to capture the extra-special moments of their lives to have and hold forever in picture frames that eventually collect dust in their homes – but hey, to each their own.
As photography sessions have become increasingly popular, people keep trying to come up with new ways to make their moments "original" and "unique" – to stand out from the thousands of people celebrating the same life milestone. One woman went the extra-special mile to make her maternity photo shoot one we would never, ever forget.
Emily Mueller is a beekeeper by trade, but she's also a mother of three. When she found out she was pregnant with her fourth child, she wanted her maternity photo shoot to be something that reflected her life and her passions. So, Muelle, with the help of photographer Kendrah Damis, she had a photo shoot with her pregnant belly covered in hundreds and hundreds of live bees.
Yes – I said live bees.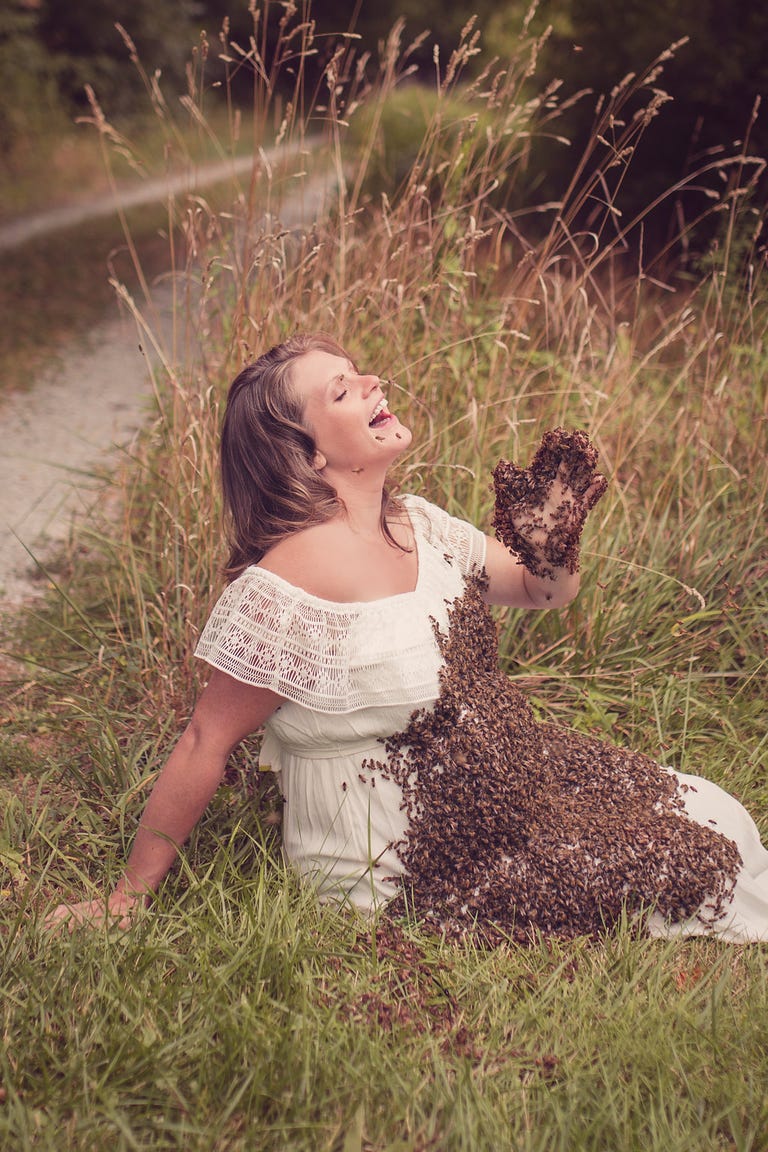 It is definitely a unique and original way to celebrate the upcoming birth of your child – but, I have to wonder if it's completely safe and how comfortable that is. Mueller is a beekeeper – so I'm sure she's comfortable around bees. I just can't seem to stop scratching my arms right now because I feel like there is something crawling on me.
Damis shared the photo to her photography page on Facebook – stating that it was a "once in a lifetime experience." Seriously, when else will you have the chance to shoot a pregnant mother covered in bees? Probably never.
While Damis and Mueller love the way the photos came out, people were not feeling the vibe online. Some called out Mueller for "putting her baby at harm," and others said that the photo gave them absolute anxiety. I'm going to have to go with the anxiety – still scratching my arms as if they're covered in bees.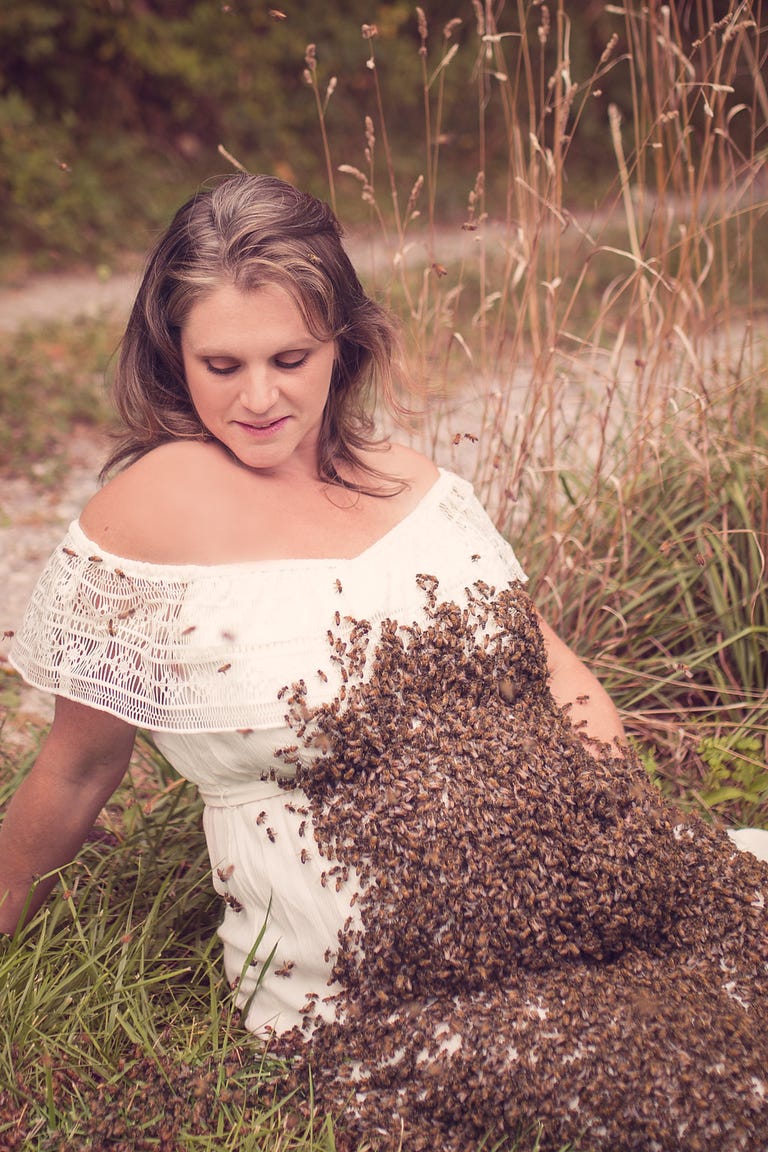 What are your thoughts?