As Game of Thrones Seventh Season comes to an end, we have a lot of feelings about what's going to happen next and – how the f*ck are they going to end this show? But, while we wait for years for Season Eight to drop, we still have these hilarious memes as memories of this season.
1.
Arya and Brienne just had the same thought #thronesyall pic.twitter.com/PIarPhc41h

— Checo (@ChecoRepublic) August 7, 2017
2.
Jorah: Khaleesi, you should go on your dragon
Danaerys: no I want to go with Jon
Jorah: pic.twitter.com/Kr8Cvp0nV3

— Emo Bran Stark (@EmoBranStark) August 28, 2017
3.
Missandei: Many things happened.

Daenerys: biiiiiiiiitcchhhhhhh #DemThrones #gameofthrones #ThronesYall pic.twitter.com/jELQy4lFIH

— boneless dragon (@i_sophos) August 7, 2017
4.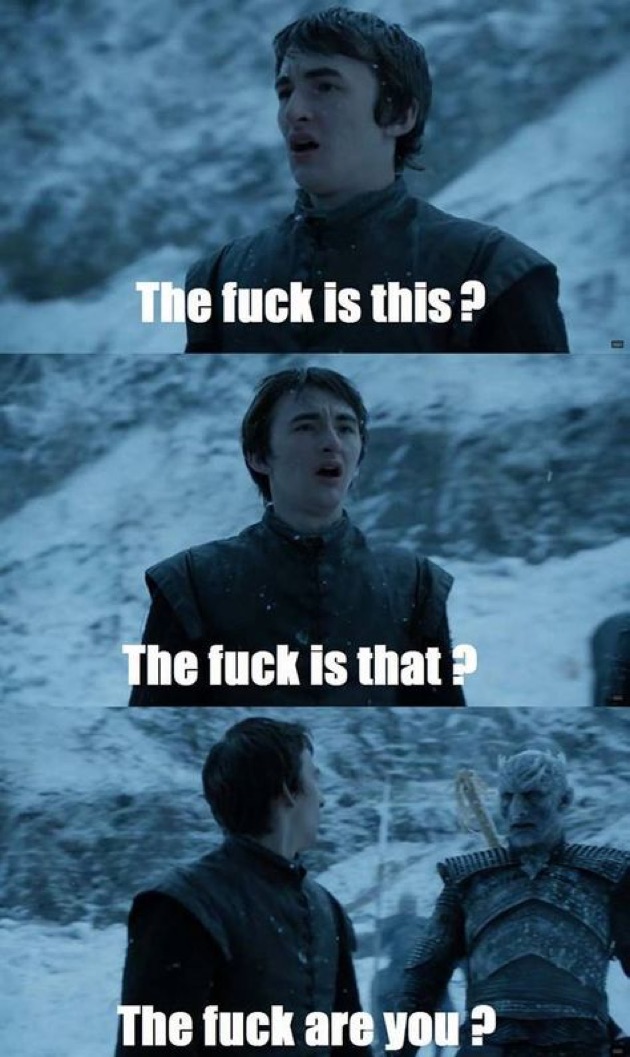 5.
The only one who is watching season 8 nw #GameOfThrones #GoTS7Finale pic.twitter.com/3K3V819nWm

— Zizo (@ahmdabdelazez) August 28, 2017
6.
Season 1: EWWWWWW INCEST
Season 7: YEAYYYYYYYY INCEST#GameofThrones #GoTS7Finale pic.twitter.com/RJ2r8Y7RfH

— Lego_Junkie (@lego_junkie) August 28, 2017
7.
8.
Jon snow in the cave before he invited Dany in #ThronesYall #GameofThrones pic.twitter.com/PhBRzlE2u4

— okayKAIO (@OKAYkaio) August 7, 2017