As if there was a way to make any basic b*tch even more basic – we now have: Pumpkin Spice Lattes in a bottle. That's right – no more waiting on the long lines of Starbucks in the fall when everyone is dying to get their hands on some Pumpkin Spice. No more yelling at the barista for spelling your name wrong for the 400th time. No more spending $$$ on a drink you will probably only drink half of before it's hella cold and gross.
Instead, you can head over to your local grocery store and pick yourself up some PSL and rejoice in your house – without any pants on, obvies. This month, Starbucks announced in a press release that they will be rolling out their Starbucks Iced Pumpkin Spice Lattes via bottle and Starbucks Pumpkin Spice Flavored Ground Coffee you can make at home.
The Iced Pumpkin Spice Latte will come in a 14-oz. bottle and cost $2.74, while the ground coffee will be $9.99 for an 11-oz. bag. Sounds pretty good to me seeing as they usually run $$$ when you buy them per drink at Starbucks everyday.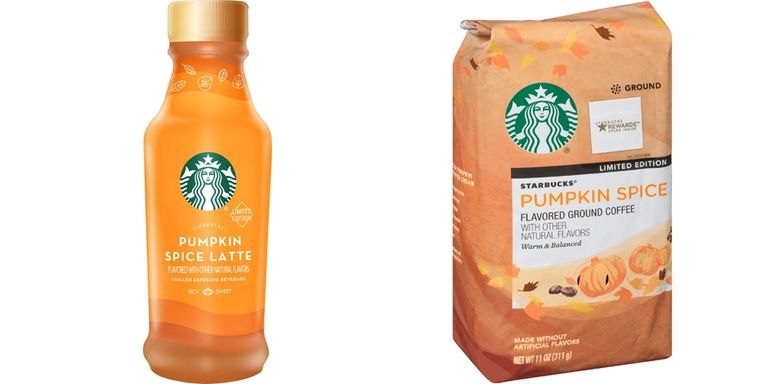 It's a basic b*tches dream come true, (except me, still thinking PSL are absolute trash, #sorrynotsorry).