Sansa Stark has taken on a whole new role in season seven of Game of Thrones. In the previous seasons, we've seen several different sides of the eldest Stark daughter. She went from wanting to marry Joffrey, to becoming Joffrey/The Lannister's prisoner, to becoming Tyrion Lannister's wife, to becoming Ramsay Bolton's wife/prisoner, to finally escaping, to becoming Lady Stark of Winterfell.
With all of her changes throughout the seasons, Sansa's wardrobe has changed immensely as well. It's only natural that the costume designers and wardrobe directors on the show would change Sansa's look with her role changes throughout the series – but, season seven has brought on a darker, more twisted wardrobe for Sansa than we have ever seen before.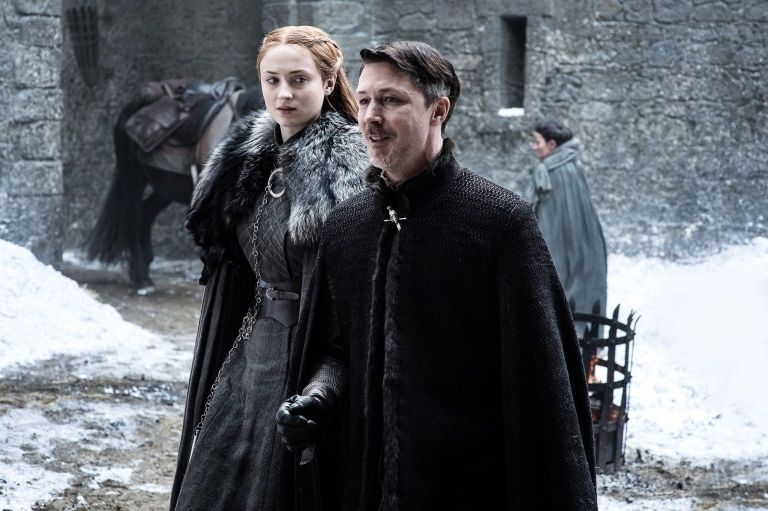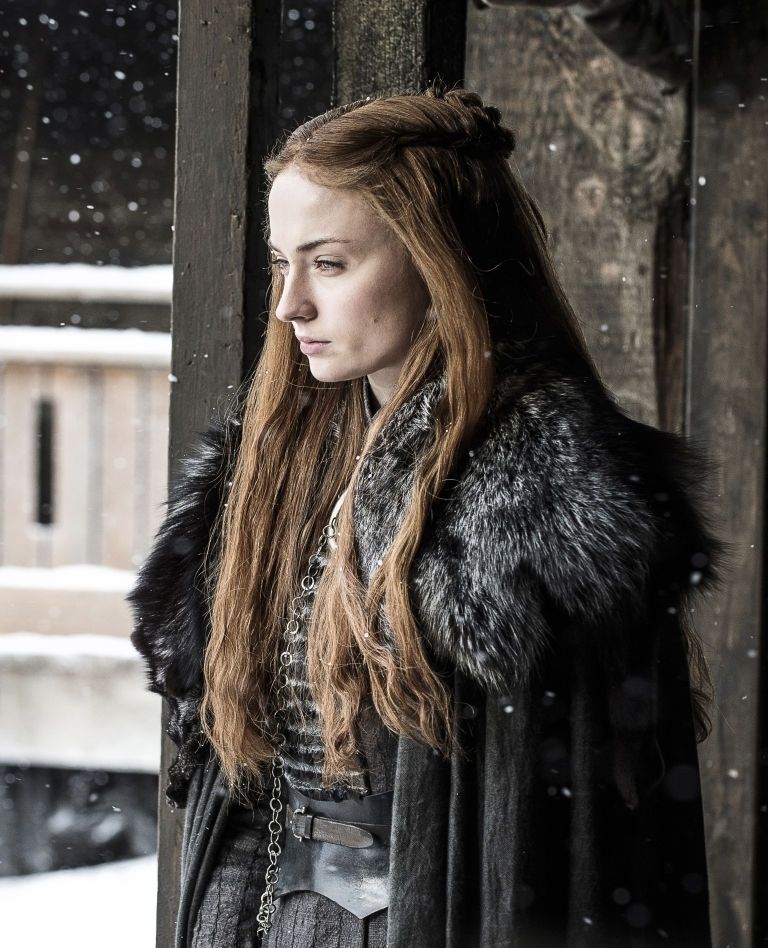 According to costume designer and director for season seven, Michele Clapton, Sansa Stark has a reason for her dark, chained-up and covered-up wardrobe this season. Clapton explained that Sansa is "reclaiming her body" after being tortured and raped by men in her life – i.e. Joffrey and Ramsey. She is now taking back her own womanhood and power by chaining her body and covering it up completely – in black.
This is her taking back control of her body. I designed it to wrap around over her side-laced dress to represent the absolute removal of any possible physical touch. Her dresses are also tightly-laced on, incredibly difficult to remove; it's a message to Littlefinger.
It does make sense that Sansa would want to reclaim her body and her power after what happened to her in previous seasons. Ramsay Bolton treated her like a slave and garbage – and, seeing him killed only empowers her character on the show entirely. Now that Jon Snow has made her Lady Stark of Winterfell during his absence, we're really starting to see her blossom as a character – which, I am f*cking hyped for.