Let me start off by saying – I f*cking hate Melisandre aka the Red Woman aka the really secretly old hag aka woman who burns kids alive for fun. This lady has been in Westeros for far too long – as far as I'm concerned – and even if she's a priestess of the "Lord of Light" I'd rather see her dead than alive. I will never forgive her for burning Princess Shireen and neither should you.
After last week's episode of Game of Thrones, we know that Jon Snow is headed to Dragonstone to meet with Daenerys – who wants him to bend the knee. Guess who else is at Dragonstone? F*cking Melisandre. Guess who's going with Jon Snow to Dragonstone? Davos Seaworth.
Flashback to the adorable relationship/bond that Davos had with Princess Shireen when her father, Stannis Baratheon, was still alive. Princess Shireen was not only kind, loving and respectful – but, she taught Davos how to read (cue the awww). She was burned alive – for absolutely no reason – because the Lord of Light didn't make Stannis kind – so what was the f*cking point of killing a child? Oh, right, no reason at all.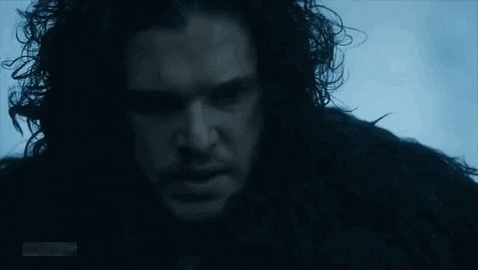 While Daenerys may like the Red Woman now – because Red Priestesses helped bring "peace in Meereen for Daenerys – just wait until she finds out what Melisandre did. If you don't recall, Daenerys lost her own child (unborn) to sorcery and magic when Khal Drogo was dying and she turned to black magic to save him. Plus, Daenerys is always against death and harm to innocent people – as we've seen in the past.
While Melisandre may be advising Daenerys now – as soon as Davos arrives, you know all hell will break loose. And – I'm pretty excited to see how he will react to be face-to-face with this b*tch again.
On top of this – the episode airing this week (episode 3 of Season 7) is titled – "The Queen's Justice. This could mean a number of things – to be honest. The end of episode 2 left Euron capturing Ellaria Sand of Dorne – the same woman who killed Cersei's daughter. We know Cersei is awaiting her sweet, sweet revenge on Ellaria – so, this could be the meaning of the title.
Or – if we're talking about Daenerys and the Red Woman – it could be Dany's revenge on Melisandre for killing an innocent child. We'll have to wait and see how this one plays out.