#FoodPorn is something that has become synonymous with food nowadays thanks to social media and everyone oversharing their meals before they devour them. Thanks to social media, however, we're always being introduced to new places with amazing inventions, combinations and creations.
Like Krave It located in Bayside, New York – just a train ride away from Manhattan.
This local eatery seriously steps up its pizza game like you have never seen before. And, their latest creation is one that only stoners, overweight dads and drunk teens dream about. I give you, the cheeseburger pizza.
Not only does this pizza have cheeseburgers on top – it has 16 cheeseburgers on top – which means you can get basically your entire 2,000 calories in for the day with two slices.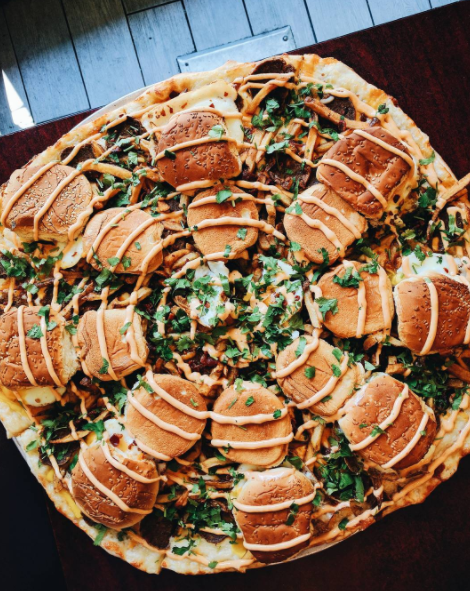 But, that's not even the craziest pie these guys produce. They also have a loaded tater tots pie, complete with tots, cheese, bacon and all the good stuff.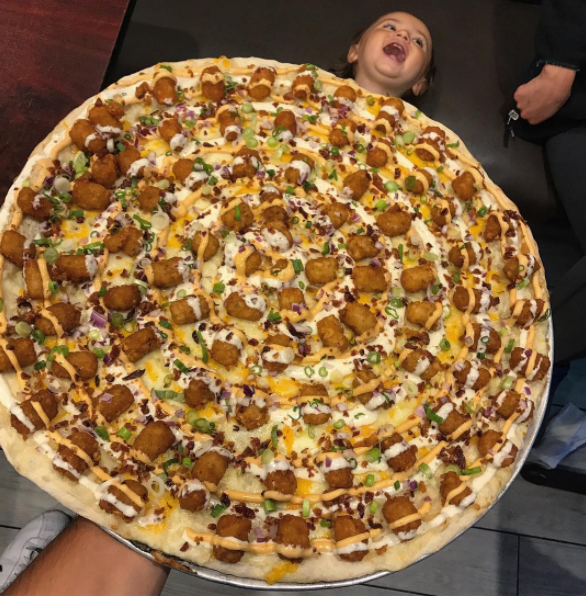 If that's not your thing, maybe you'd be down to try the chipotle chicken mac & cheese pie, because it's drool worthy.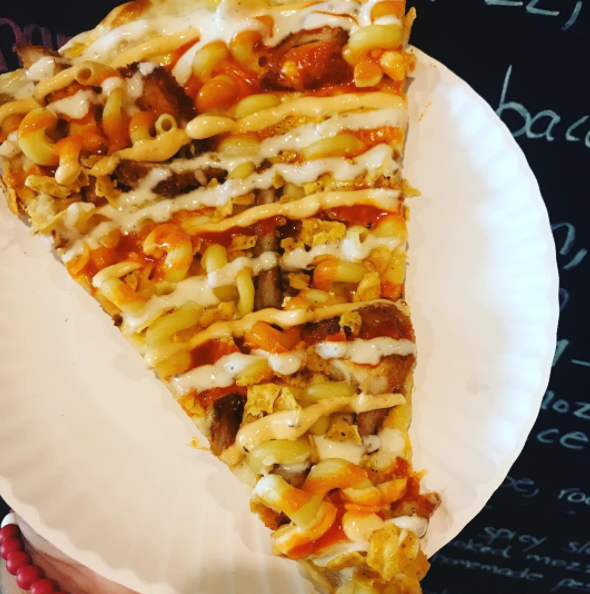 Or, how about mixing it up and getting some general tso's chicken pizza – the best of Italian meets Chinese.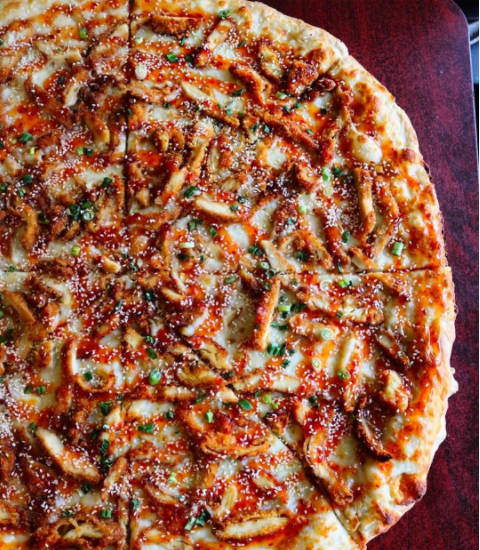 And, if you're looking for something seriously unique – you can try their Jamaican beef patty and pepperoni pie, because that looks insane.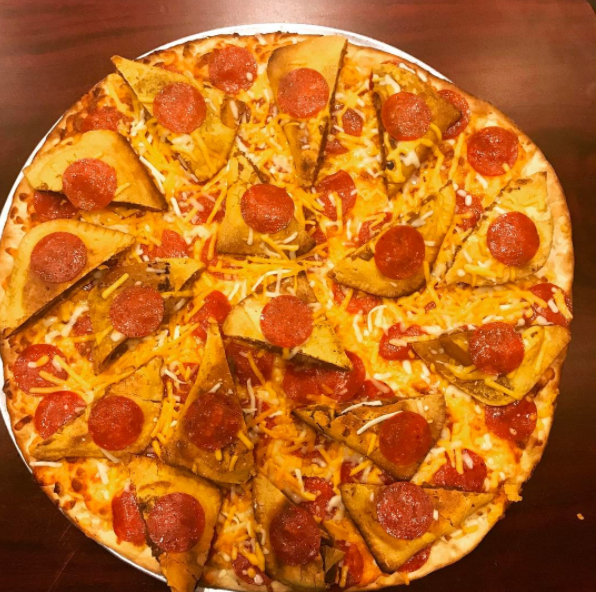 They also combine the best of the best with a fried chicken and waffle pie – any breakfast lovers dream.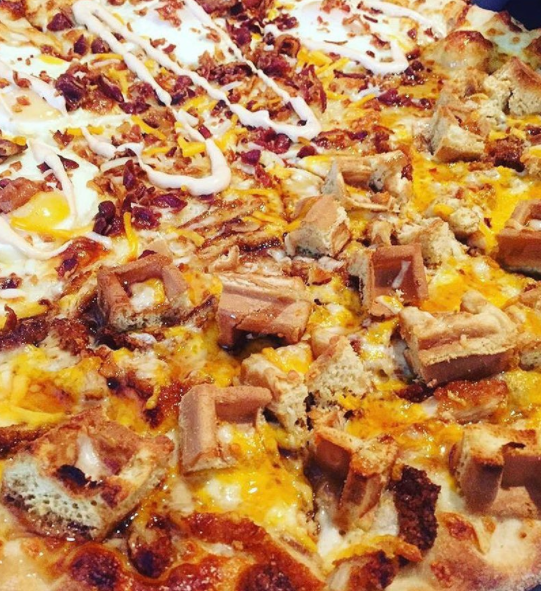 Not only do these guys make the craziest pizzas, but they are always whipping up some new and improved way to serve all of our favorite foods. Like, for example, these buffalo fries.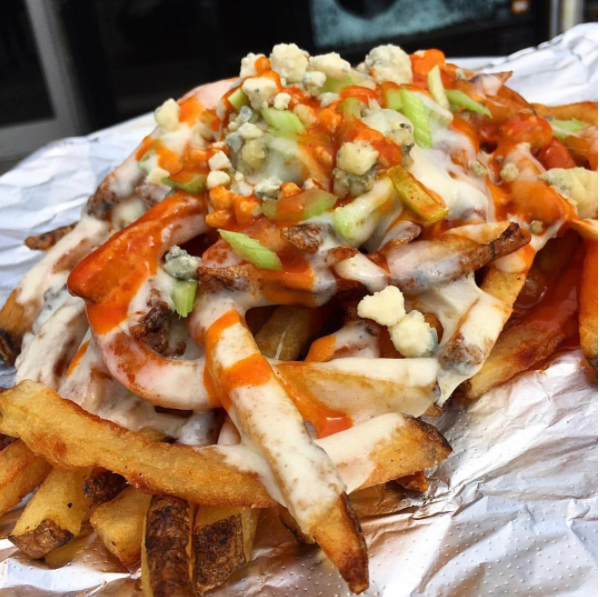 Coca-Cola smoked brisket.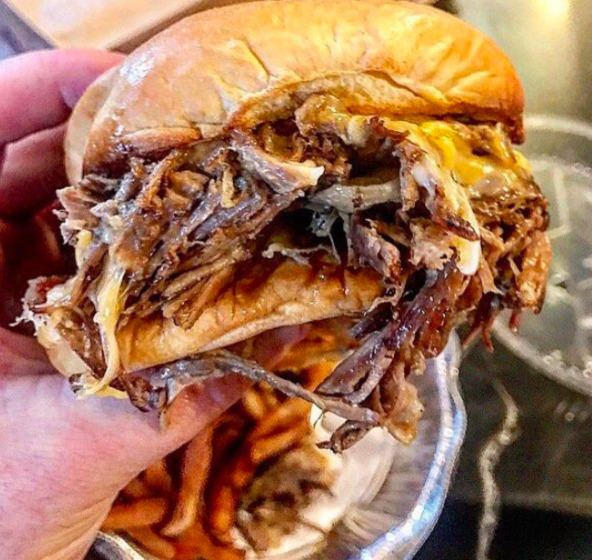 Or, this insane fiesta bowl – loaded up.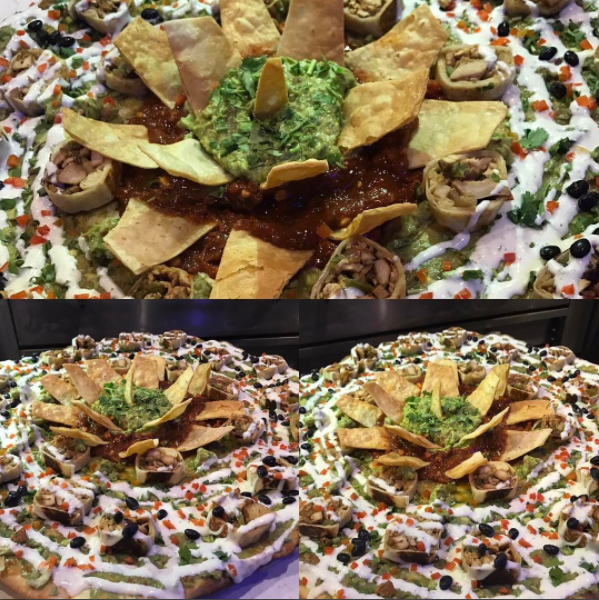 While these are all worthy of a trip to Bayside, New York – they're located at 40-15 Bell Blvd, Bayside, NY 11361 – you can also check out even more of their creations on their Instagram page here at @Krave_It and check out their website at http://www.kraveitny.com