Catherine Martinez is a beauty blogger from New York City that has given a new meaning to social blogging. While the internet is saturated with hundreds upon hundreds of beauty bloggers, Catherine stands apart by incorporating American Sign Language into many of her videos. It is not only inspiring, but also impressive, as the art she creates on her face can be not only recreated by some people – but everyone who is interested.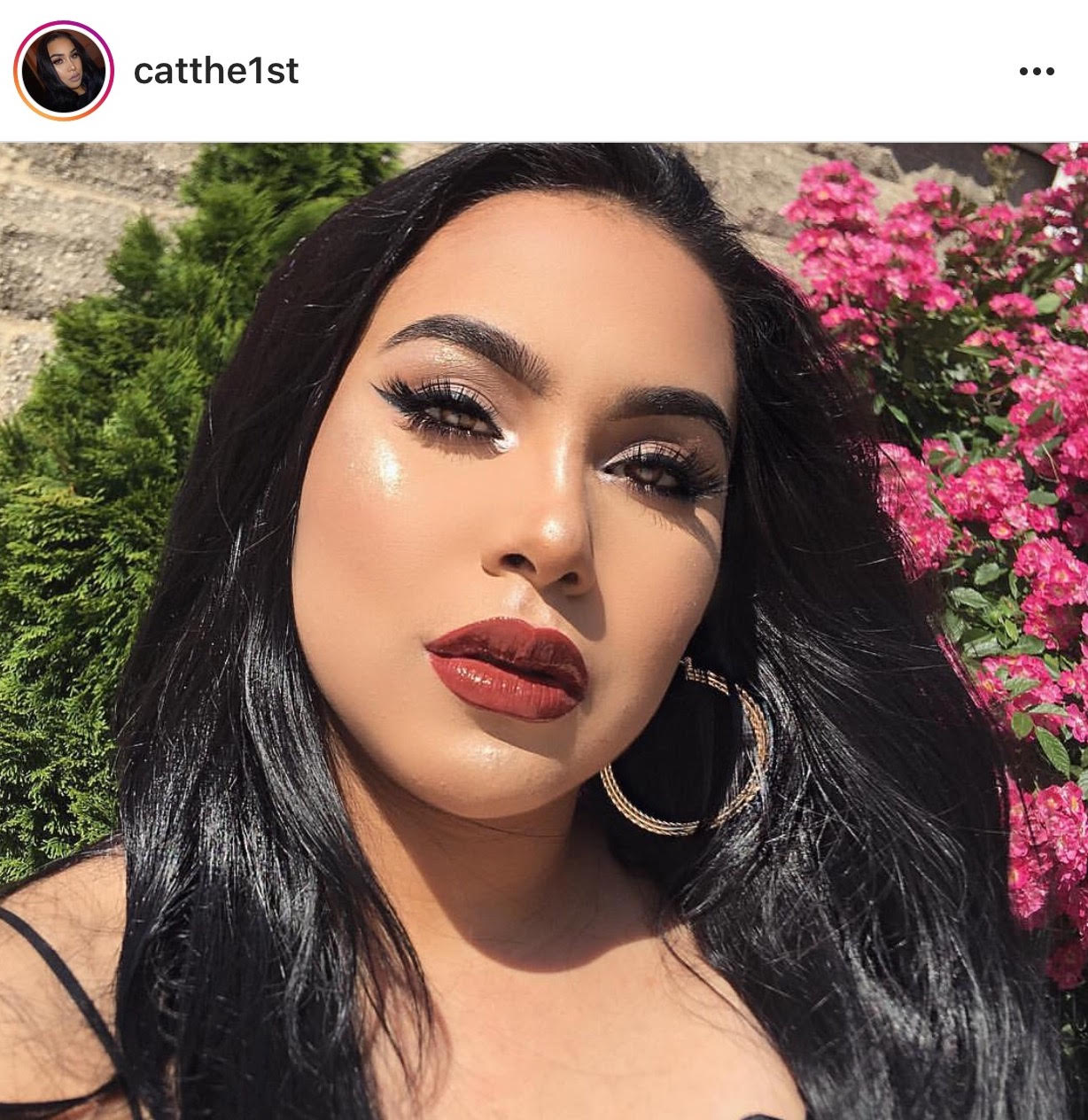 1) How did you first get started in makeup and cosmetics?
I first got started in beauty blogging and makeup by practicing looks on myself and becoming self taught. Posting looks of my work was for entertainment purposes where I was able to connect with other girls and boys and portray my personal style on social platforms.
Makeup is like a tool that can enhance ones appearance, but it isn't a necessity or obligation to do so. Makeup, I believe, has no boundaries and does not form any sense of validation. That aspect in the beauty world is what pushed me to become a self taught artist to then seek certification and freelance.
2) What inspired you to create a YouTube page and makeup tutorials?
One thing that always struck me was the power of your voice or the message you can convey through social platforms. Your face and the quintessence of your video is what really impacts a viewer and can captivate their attention.
A video is capable of teaching the viewer something. Makeup tutorials can help facilitate and help others learn new skills in makeup application that can facilitate their needs based on skin type, finish and what look they are trying to accomplish. It gives a viewer the ability to be creative and step out of their comfort zone by trying new things. Therefore I wanted to have that impact on someone by creating makeup tutorials.
3) When did you first start using makeup?
Well, I would say that I started having an interest in makeup and anything beauty, when I was in my first year in college. I started getting interested in Company's campaigns, portrait shots and the messages they conveyed through color and creativity which was accomplished by makeup application.
It interested me a lot because I always liked to draw on the back of my hand as I was growing up and over the years art was a class that allowed me to express myself without any judgements. Magazines were also very intriguing because the models had flawless skin and striking features that were enhanced by makeup.
Additionally, there was a growth in social media influencers via Instagram and their work pushed me to be creative and grow in makeup application, skills and learning to be comfortable with trial and error.
4) What makeup artists inspire you the most in your work?
I would have to say that Anastasia and Claudia from Anastasia Beverly Hills really inspire me since they have been in the industry for a while and have successfully brought amazing products to the industry and have impacted women by allowing them to be creative with their products and feel beautiful.
Additionally, Sir John B has inspired me to be comfortable in my own skin and have an emphasis on accomplishing flawless, glowy skin which involves proper skin prep, application of products that are appropriate and focusing on techniques that give you stunning looks without extensive coverage.
5) How did you decide to integrate ASL into your videos? Where did that idea come from?
I recently graduated from New York University's Communicative Sciences and Disorders program and the major consists of assessing and treating speech, voice, language, auditory and swallowing disorders. As a result my academic passion which is Audiology consists of assessing the hearing mechanism where I work with many clients whom are deaf or hard of hearing.
Sign language, which happens to be in the program, is something that I fell in love with and was eager to learn. Many of my peers whom were either deaf or hard of hearing always complimented my makeup and were interested in the beauty industry. However, they did not feel like they fit in since there isn't much deaf culture beauty resources or involvement.
I advocate through my social platforms to shed light on the deaf community/culture worldwide. There are many women and men that find tutorials very informative but they seem to be lacking something they can identify with such as deaf culture and modes of communication such as ASL or closed captioning.
It just struck me one day when a few peers in my class asked me to translate what a blogger they were watching was saying since the tutorial was auditory and had no other mode of communication. I have recently started my channel to change that. I help to facilitate that need for deaf culture inclusion within social media by creating ASL makeup tutorials. Although I know ASL I strive to learn more signs since It is a language with so much to learn every single day.
6) What are your favorite products/brands at the moment?
My favorite brands at the moment happen to be Dermalogica, Anastasia Beverly Hills, ELF Cosmetics, Dermae and NYX cosmetics.
As for products I am enjoying:
1. ELF cosmetics beauty shield skin shielding moisturizer & Beautyshield primer
2. Anastasia Beverly Hills summer collection glosses and single shadows
3. Anastasia Beverly Hills Aurora Glow kit
4. theBalm schwing liquid liner
5. Laura Geller Diamond dust baked gelato swirl illuminator
6. Dermae overnight glycolic peel
7. Dermae Hylaronic acid serum
8. Muddy body detox clay mask (use code Catthe1st for a discount 🙂
9. DermablendPro cover creme foundation
10. LuxieBeauty rose gold face essential brush set
7) Has anyone contacted you about your use of ASL in your videos?
I have had a swarm of positive support from, followers on social platforms, peers, friends and even brands. Many are thrilled to see deaf culture inclusion in my videos and they even express how grateful they are that someone like me is signing in tutorials and they can understand. Those whom are supporting me have expressed that they are either deaf, have a family member whom is deaf or know someone whom is deaf.
Brands such as elfcosmetics, LuxieBeauty and Anastasia Beverly Hills have shown their full support by allowing me to collaborate with them by taking over their social media platforms such as Snapchat where I engage with their audiences in ASL and demo how I use their products. They also repost my tutorials and express their support for inclusion in the industry.
I hope to soon be working with a specific brand that will advocate for deaf culture awareness through campaigns and projects. They agree that they want everyone to feel welcome in the community and not have the fear that they do not fit in. This is just the beginning of my journey and I hope to create campaigns with brands to bring more awareness on modes of communication that involve deaf culture.
I would also love to advocate to see more individuals whom have a disability or are deaf have the ability to acquire jobs in the beauty industry easily.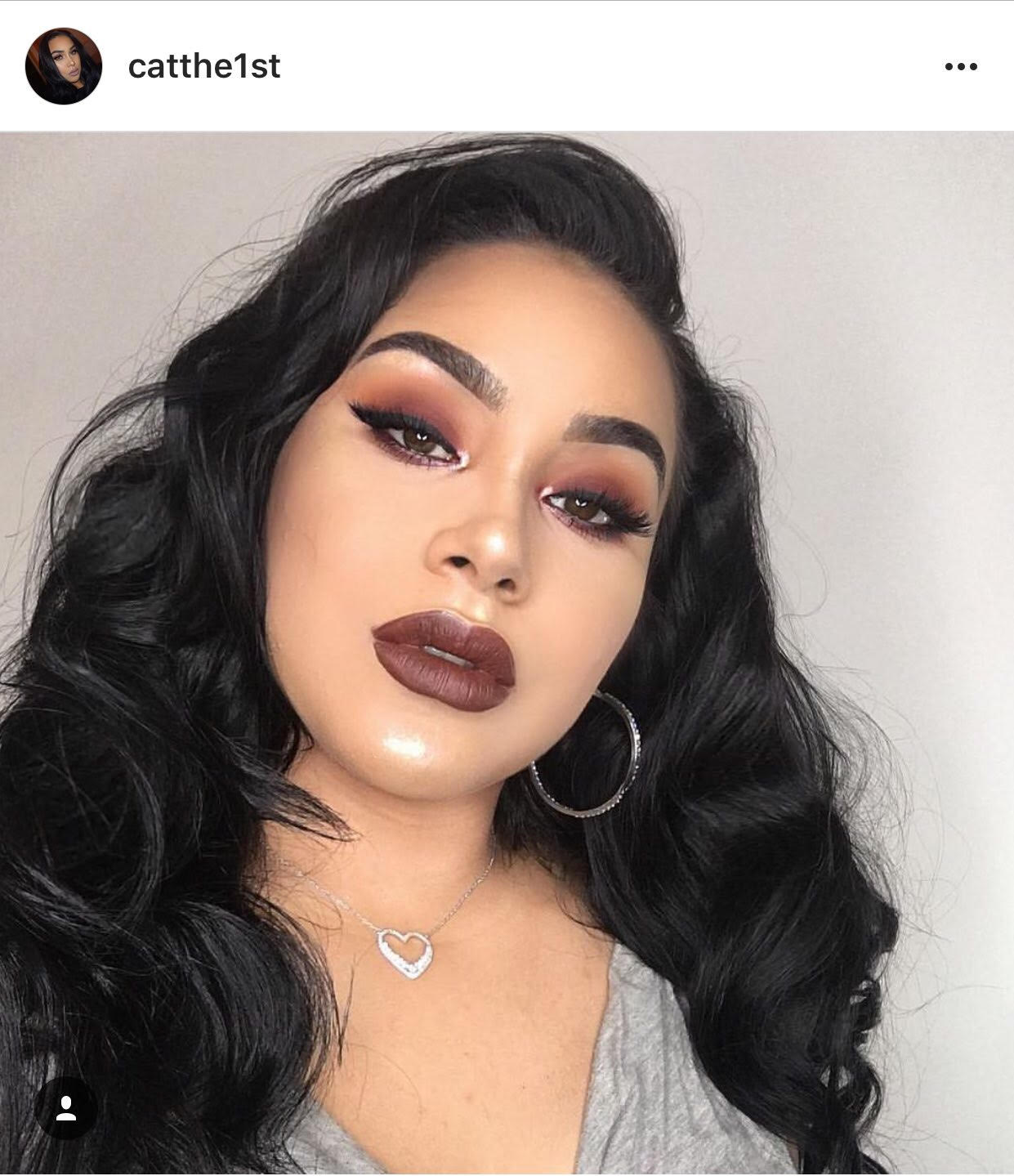 8) What do you wish people understood better about the deaf community?
Deaf culture believes that the majority of Americans put a big push on the spoken word and don't value American Sign Language as a proper form of communication. Deaf culture believes that every individual deserves a chance if born deaf, to be part of the deaf culture by embracing their deafness and learn ASL as the first language. It is also an identity which someone whom is deaf or hard of hearing identifies with.
The deaf community doesn't believe in using the word disabled because that word labels them as unable and in need of extensive help in order to succeed in society. The deaf community has proven through millions of deaf/hard of hearing individuals that they can be overachieving and successful regardless of their auditory loss. Lastly, I would like to stress the fact that ASL is not a universal sign language used and it's not the same as English grammar. It consists of sign, fingerspelling and extensive facial gestures and body language to convey communication between other individuals.
Deaf culture has learned behaviors of a group of people that share a language, values in identity , rules for behavior while communicating, and traditions such as maintaining deaf culture through the expansion of generations.
You can follow Catherine and her incredible journey on: