When you're dating someone in today's day and age – it's impossible to sometimes navigate exactly what's going on. With "almost relationships" being so common amongst the younger generations, it leaves us all open to heartbreak and games.
While, of course, there are ways to avoid this – *hint, hint* having the conversation of being exclusive – some people just end up getting toyed with and utterly disappointed when they find out they are just one of dozens of other people your "SO" (if you can even call them that) is seeing.
Recently, 7 – yes I said seven – girls found out that they were all dating the same guy in a big WOOPSIES on Snapchat.
With Snapchat's latest updates, there is a way to create group chats and group messaging. By accident, I'm assuming, a man named Nathan grouped all of his "girlfriends" together and basically ratted himself out.
BRO – I'm not kidding.
Basically, he meant to send the message "Hey beautiful :)" to all seven of his "girls," but, instead of sending them all individually, he put them in a group.
One of his girlfriends decided to change the name of the chat to "Nathan's beautiful girls," and Nathan immediately excused himself from the chat.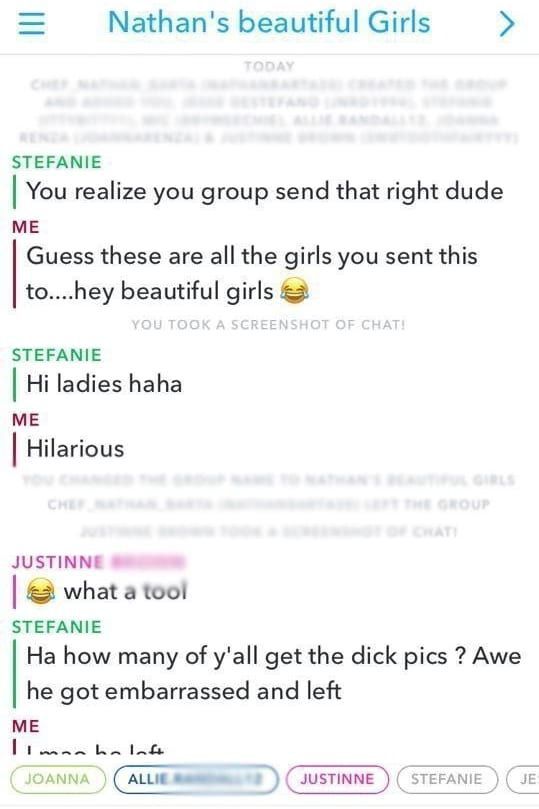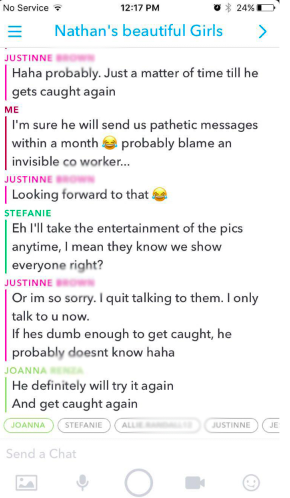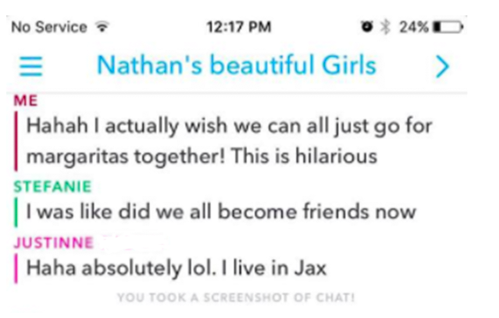 Luckily, he girls had no animosity towards each other and instead became pretty good friends. The women told Mashable that "Nathan" blocked all seven of the girls on all social media applications after this happened– and blocked their numbers.
Apparently, the girls still keep in touch with each other too, sending funny memes and jokes from time to time.
This is what I like to call – female empowerment.
Way to go, girls.