We all secretly have a crush on Britney Spears. She's been killin' it lately. After wrapping up her Piece of Me tour in Las Vegas, she's hit the gym and took to Instagram to show off her killer abs. We've watched Britney grow in the past two years. She's mastered the social media world and has given us a glimpse into her somewhat perfect life. But wait, there's more. Here are 5 reasons Britney Spears is having a better year than you:
She's pictured with this really sexy man and we don't know who he is (probably the bf) but she's clearly got mad networking skills
She's bringing back the 'duck face' trend and has zero regrets about it
She looks like a goddess for V Magazine – a rainbow is running right through her face
She's pictured with her kids holding what looks to be surf boards. Clearly she's teaching them valuable skills!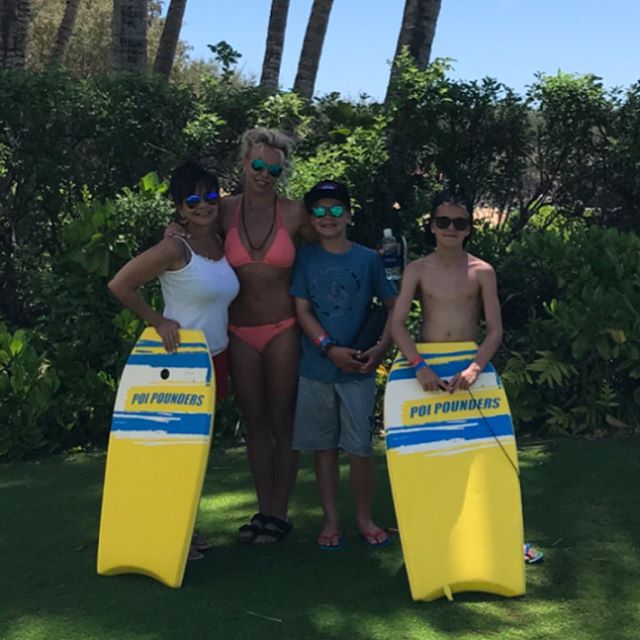 She's mastering Snapchat at a faster rate than you (okay, she's at least trying)