We all look different in quarantine life. My bangs are now weird slabs of side hair. I live in sweats (screw that "dress for success" mantra, I am chasing a toddler around and mostly wearing food he doesn't want to eat). But celebrities get to drop their masks, too. Take Kylie Jenner, for example. The 22-year-old entrepreneur recently stepped out looking like a 22-year-old grad student instead of a glamour queen, and honestly? It's refreshing.
Kylie Jenner went to visit her friend Anastasia Karankiolaou in Beverly Hills (I guess she broke quarantine?) wearing tie-dye sweats and no shoes. Her face looked clean, her hair in a cute little messy bun. She was carrying snacks and looked happy to be out of her mansion where I'm sure everything is being taken care of for her. Still, with all of us not looking or feeling our best, it's nice to see a celeb out without the full glam squad treatment.
"This is such a good time to take your hair out and your nails out, no lashes," Jenner told Karanikolaou during a recent Instagram Live chat.
"This is actually the first time I've worn my natural hair," she added.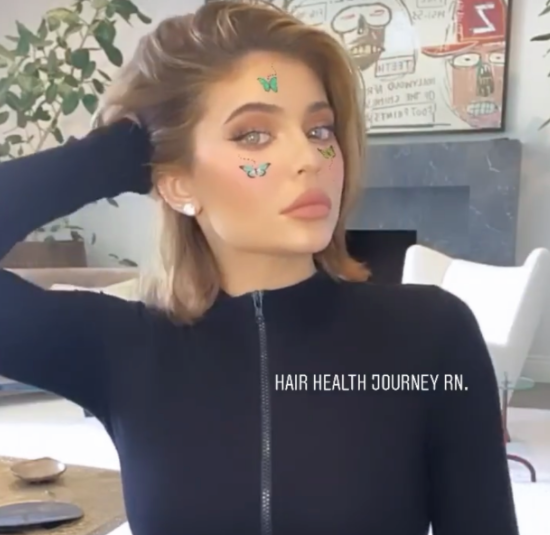 Folks on social media were shocked to see Jenner looking so fresh-faced.

Others commented on how "white" she looks, addressing criticism that Jenner is guilty of "blackfishing."

And others were concerned she was not wearing shoes outside during a pandemic.

Honestly, it must take hours for Kylie to get gussied up, so it's nice that she can use that time to do something else. Last we heard, Kylie and her mother Kris Jenner teamed up with cosmetics company Coty to mass-produce hand sanitizers to donate to southern California hospitals. She also donated $1 million to help provide protective wear to healthcare professionals.