An investigation by Forbes has brought disturbing information to light: the magazine claims that the Jenner family lied about Kylie Jenner's net worth—and even went so far as to draw up fake tax documents. Based on their findings, Forbes announced that they think Kylie Jenner is actually not a billionaire.
It all started in January when Kylie sold 51% of her Kylie Cosmetics empire to beauty giant Coty in a deal valued at $1.2 billion. This transaction seemed to confirm that Kylie was indeed, a billionaire. But some things seemed off, and analysts were skeptical.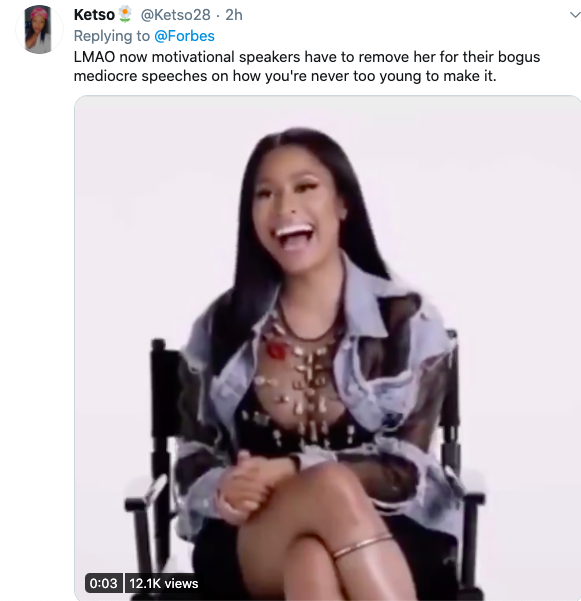 "It looked like Coty was paying way too much for a celebrity brand that could prove to be just a fad, one charged. Another asked how Coty could be sure Kylie will remain committed to promoting the business in the years to come," Forbes writers Chase Peterson-Withorn and Madeline Berg explain in the article.
Then Kylie's financials went under scrutiny. According to Coty's financial presentation, revenues for Kylie's product line over the 12-month period preceding the deal were far lower than published estimates at the time. "More problematic, Coty said that sales were up 40% from 2018, meaning the business only generated about $125 million that year, nowhere near the $360 million the Jenners had led Forbes to believe," the Forbes piece reveals.
That led folks to wonder: "If Kylie Cosmetics did $125 million in sales in 2018, how could it have done $307 million in 2016 (as the company's supposed tax returns state) or $330 million in 2017?"
Forbes' conclusion?
"The business was never that big to begin with, and the Jenners have lied about it every year since 2016—including having their accountant draft tax returns with false numbers—to help juice Forbes' estimates of Kylie's earnings and net worth. While we can't prove that those documents were fake (though it's likely), it's clear that Kylie's camp has been lying."
Then something unusual happened, according to the Forbes reporters.
"As usual, we asked the Jenners for input on our numbers. But pressed for answers on the many discrepancies, the typically chatty family did something out of character: They stopped answering our questions."

Many social media users are talking about how careless Forbes was in the first place to release erroneous information, saying how the publication had perhaps been too excited to declare Kylie a billionaire and should have spent more time doing research.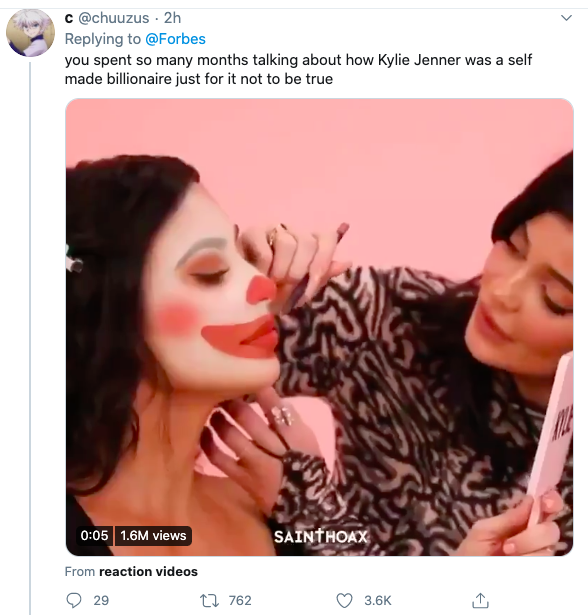 Sorry, Kylie! Being a millionaire should still be okay, right?