Selena Gomez is a self-proclaimed Friends superfan, but in a recent trivia game about the popular 90s sitcom, she seems to have choked pretty badly. In a video with Interview magazine, the 27-year-old was asked a series of questions about the show—and while she started off strong, she soon made some mistakes.
"We gotta edit some of this because I'm letting a lot of people down," Gomez said.
She eventually got 11 out of 29 questions wrong, which for a diehard fan, isn't impressive.
"Whoa I'm a little rusty," Gomez apologized. "All right, I'm not gonna lie. I've been watching some Will & Grace lately."
Luckily, there's plenty of time in quarantine times for Lovato to rewatch all those Friends moments she forgot about!
In the past, Gomez has been vocal about her love for Friends and its lead actress, Jennifer Aniston.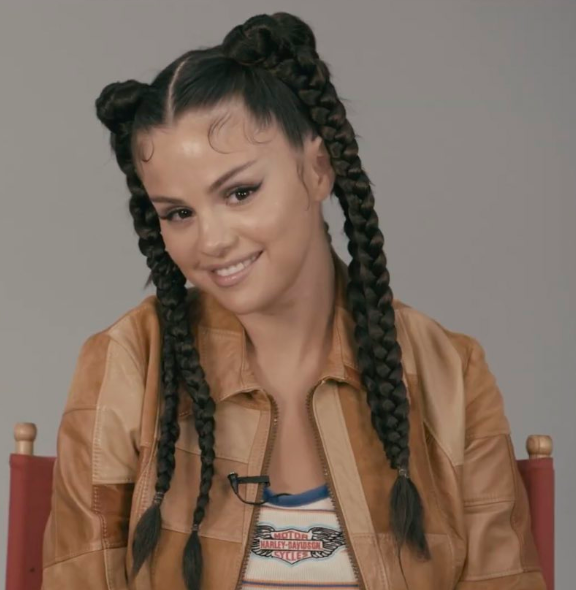 "I always say that I worship Rachel McAdams as a movie actress but for comedy—the whole reason I started my show and mannerisms, they were after Jennifer Aniston," she said in a 2009 interview.
Speaking of friends, Demi Lovato recently told Harpers Bazaar that she and Gomez were no longer close.
"I will always have love for her," Lovato said, "and I wish everybody nothing but the best."