Ariana Grande seems to have some time on her hands and is getting creative in quarantine. The "Thank U, Next" singer has been passing the days in quarantine by recreating scenes from Adam Sandler's 1998 movie The Waterboy.
For those who missed the Sandler Renaissance of the 90s, the movie is about a simple Louisiana boy named Bobby Boucher who loves football and water and ends up being a formidable player due to some rage issues. Kathy Bates plays Sandler's overprotective mother. I think someone eats an alligator? And there's a moment when Henry Winkler, who plays the coach, pulls down his pants to reveal a Roy Orbison tattoo on his rear end, and that scene is genius.
Grande teamed up with her mother Joan Grande and her friend Elizabeth Gillies to pull off the impressions. Grande played the role of Bobby Boucher, Joan played Mama Boucher, and Gillies played Vicki, who is Bobby's love interest.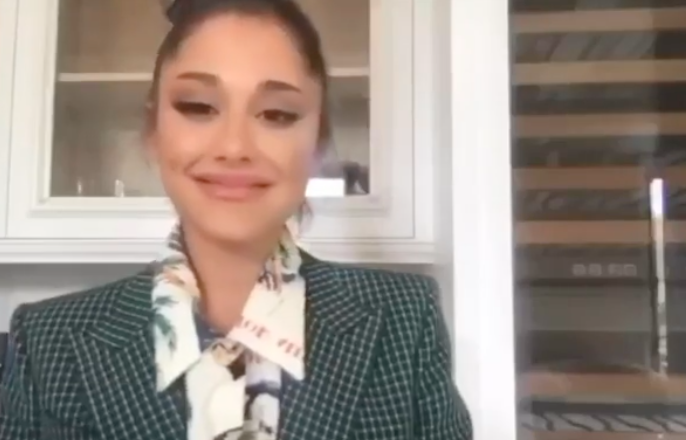 Even Adam Sandler caught wind of Grande's homage and wrote her a sweet note: "Bobby Boucher approves of this message."

Grande was a voice of reason in the beginning of the COVID-19 pandemic, warning people on March 15th to take the threat seriously. She tweeted a simple "please" accompanying an image she made telling folks that it's "incredibly dangerous and selfish to take this situation lightly."
Grande also has donated generously to a number of organizations fighting COVID-19, including Opportunity Fund, Give Directly, Feeding America, Croce Rossa Italiana, and the World Health Organization's COVID-19 solidarity response fund.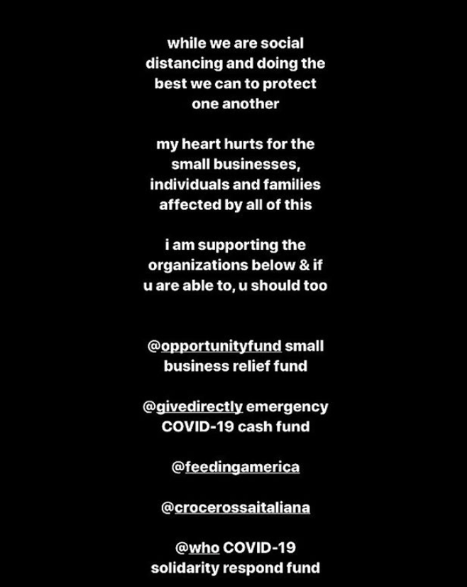 "I am supporting all the organizations below and if you are able to, you should too," Grande said.