The ladies brought the funny tweets again this week. Here are the best we had time to find:
1.
Here is my mother as Rick James for Halloween . I'm yellinggggg pic.twitter.com/U10chlFC2q

— . (@LaTriiis) November 1, 2019
2.
This Halloween, Heidi Klum dressed up as what I think I look like compared to Heidi Klum. pic.twitter.com/uPwQi5rNBI

— Nikki Glaser (@NikkiGlaser) November 1, 2019
3.
this is where one might say "same" pic.twitter.com/AjhHwlsnvN

— Sarah Holder (@sarahsholder) October 29, 2019
4.
getting a "can we reschedule" text right before leaving the house pic.twitter.com/vnlpriaFZS

— nicole boyce (@nicolewboyce) October 29, 2019
5.
horror movie where millennials manage to buy a house but it's haunted by the ghosts of all the things millennials have killed

"what was that?"
"oh my god Jessica it's GOLF"

— Alexandra Petri (@petridishes) October 29, 2019
6.
Happy Halloween pic.twitter.com/shZ5n1Dzed

— alexa (@_alexxaa_22) November 1, 2019
7.
This teapot is giving me attitude pic.twitter.com/sGm6hxsB3M

— Katie Mack (@AstroKatie) October 27, 2019
8.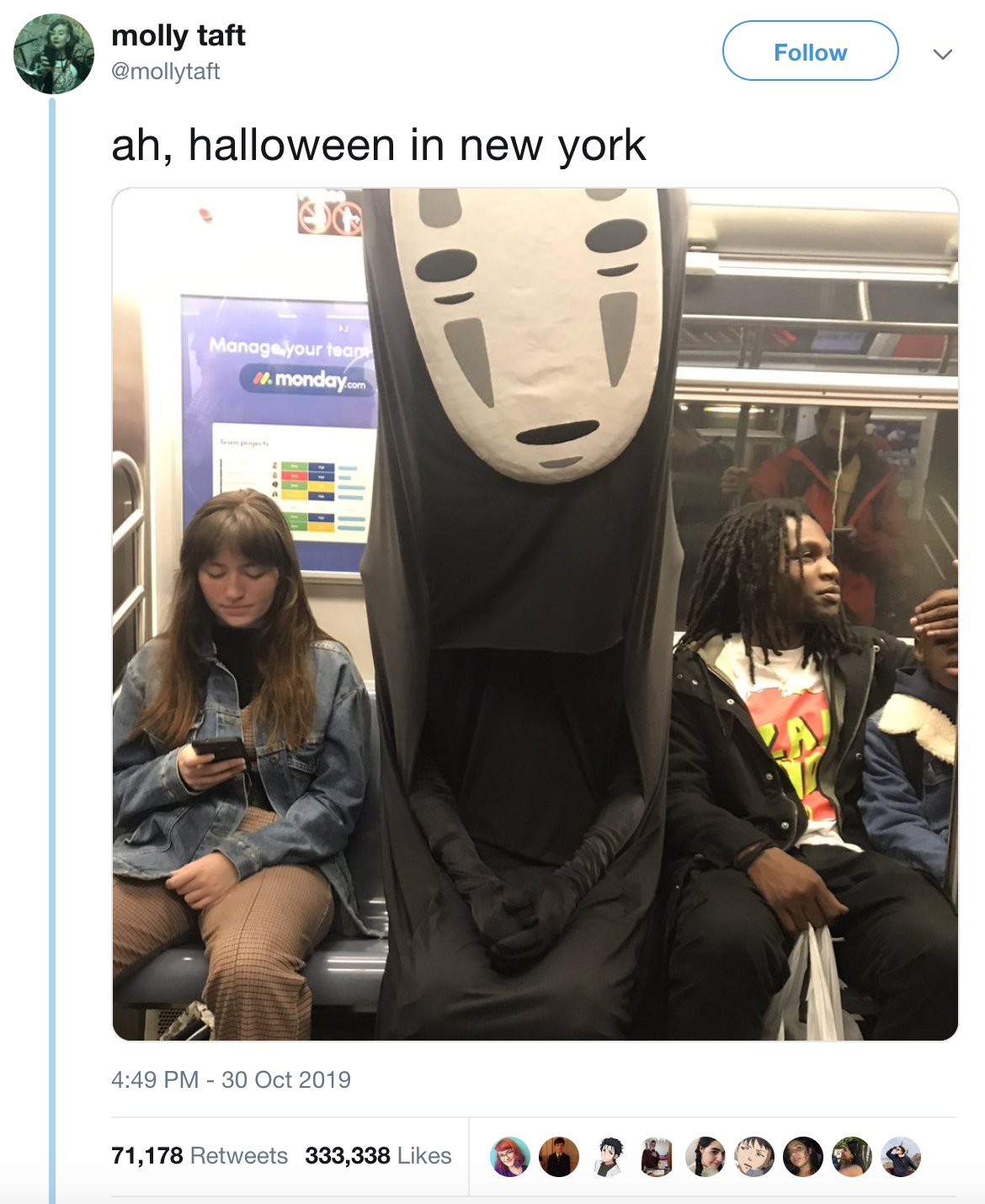 9.
There is a bug in my mail box. That's his house now. He is the captain. I wonder where I will get my mail.

— roxane gay (@rgay) October 30, 2019
10.
I decided to help him out because I thought he was stuck, turns out he just likes to be upside down lmao pic.twitter.com/jJma03I9E5

— camila (@camilalissethh) October 25, 2019