Let's face it, whether you like her or not, Cardi B is a force to be reckoned with today. The female rapper has broken records, topped charts, and made an entire brand for herself–all before she even released her first album.
The soon-to-be-mother is a story of true survival and perseverance, coming from a small Dominican neighborhood in New York City, to stripping, to breaking records and smashing the glass ceiling for female rappers. As GQ Magazine points out, from the end of 2017 to beginning of 2018, Cardi owned the charts. She dropped "Bodak Yellow" in June, which debuted Cardi as an artist. She was then featured on G-Eazy's "No Limit" in September. In October, she was featured on Migo's "MotorSport," followed by the release of her single "Bartier Cardi" in December. Come January, she teamed up with Bruno Mars for "Finesse Remix." All of the songs had a spot on the Billboard Top 100 Chart. Recently, Cardi B sat down with GQ magazine for an interview, and like she always does, she was completely honest and raw.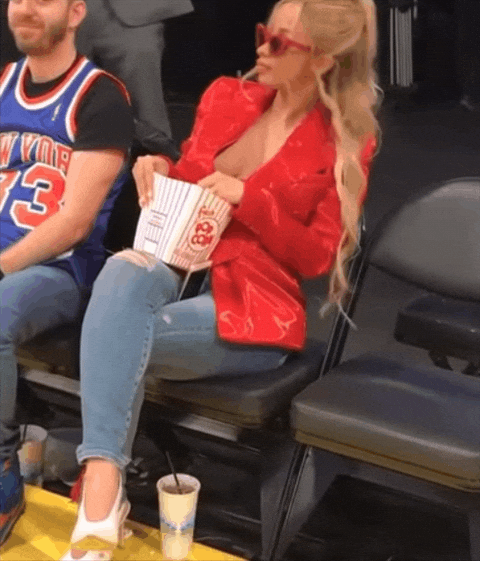 While many celebrities and musicians get work done, they often deny it or hide the fact that they've done so. When's the last time you heard a Kardashian admit to getting any work done to their body? About a quarter past never. Cardi has built a fanbase off of the reality that she does what she wants and she owns it, there's no lie in her, and she'll admit whatever she's done to anyone. That's why when her fiancé Offset got caught cheating, she didn't hide behind the lies, she admitted she knew what happened and decided to stay with him–end of story.
Opening up to GQ about her body, which, she admits she paid for–she said:
"All right, here's the thing, when I was 21, I did not have enough meat on my body—if I was to get lipo, I wouldn't have fat for my ass."
Cardi decided to do what any young stripper would do at that age–get booty injections to make that butt thicc. She said she thought it would help her career as a stripper and, she admits her boyfriend at the time had cheated on her with a woman who had "a big, fat ass."
But, unfortunately, the reality of getting ass shots isn't as glamorous as you'd imagine. Cardi, not being who she is now, got her ass done in a basement apartment in Queens, New York–yes, a basement. She paid $800 to have her backside filled up with filler. And, the worst part of all?
"They don't numb your ass with anything. It was the craziest pain ever. I felt like I was gonna pass out. I felt a little dizzy. And it leaks for, like, five days."
The procedure, of course, was illegal (I mean, seeing as it was done in a basement), but Cardi wanted to go back for touchups. By the time she went?
But by the time I was gonna go get it, the lady got locked up 'cause she's supposedly killed somebody. Well somebody died on her table."