It's no secret that we're obsessed with the Internet and memes. Since social media is at the very edge of our fingertips, it's no surprise we're faced with an abundance of trending content and news. 2017 wasn't the best year for many of us, at least living in America that is. Society has been falling apart around us and our personal lives aren't getting any better, either. We're swimming in debt, we're depressed and anxious, and our love lives aren't exactly perfect. But, when we have problems, what else should we do besides relate them to memes? Memes are like God's special gift to the world. They're better than a therapy session and more self-deprecating than any of us could ever truly be. 2017 may have sucked overall, but the memes, they were definitely "on fleek."
1. Salt Bae:
Salt Bae graced us with his presence all the way back in January when he uploaded a video to his Instagram page of salting a beautiful piece of meat. Everyone, of course, was obsessed with his finesse and his aesthetic. After the video went viral, people began to recreate the position with hilarious replacements and relating it to our awful lives.
2. Mocking Spongebob: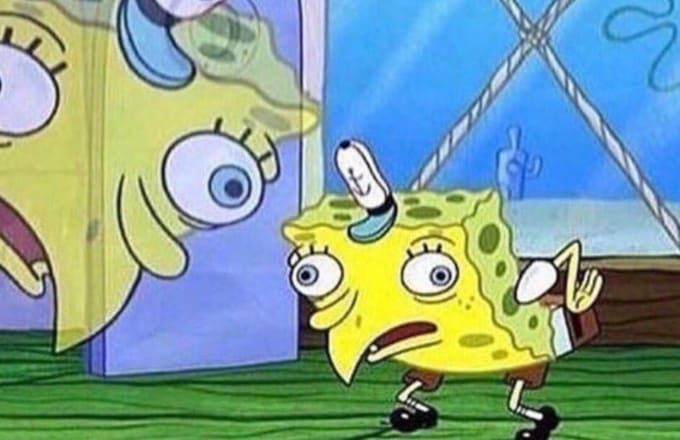 Spongebob memes are no new creation. The Nickelodeon cartoon has a perfect scene for every painful joke we try and make. But, this year, mocking Spongebob was one of the most popular memes on the web. Basically, when someone said something stupid, you'd mOcK tHeM lIkE ThIs.
3. Cash Me Ousside, How Bow Dah?
It may seem like the Cash Me Ousside girl is old news, but this meme appeared on the scene early in 2017. After appearing on Dr. Phil for "teens out of control," Danielle Bregoli went pretty viral for her saying "Cash Me Ousside, How Bow Dah?" She also had her own music video and made a lot of money in merch. Talk about crazy.